On September 5, Amitabh Bachchan uploaded a letter written by him to his granddaughters, Navya Naveli and Aaradhya, on his Twitter and Facebook accounts.
Bachchan uploaded a video of himself reading the letter out loud, which has gone massively viral.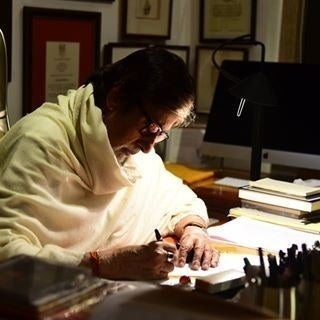 The video has received over 2.1 million views in just a day.
In the letter, Bachchan writes about the restrictions society will impose on them despite their family legacies, and how they should make their own choices.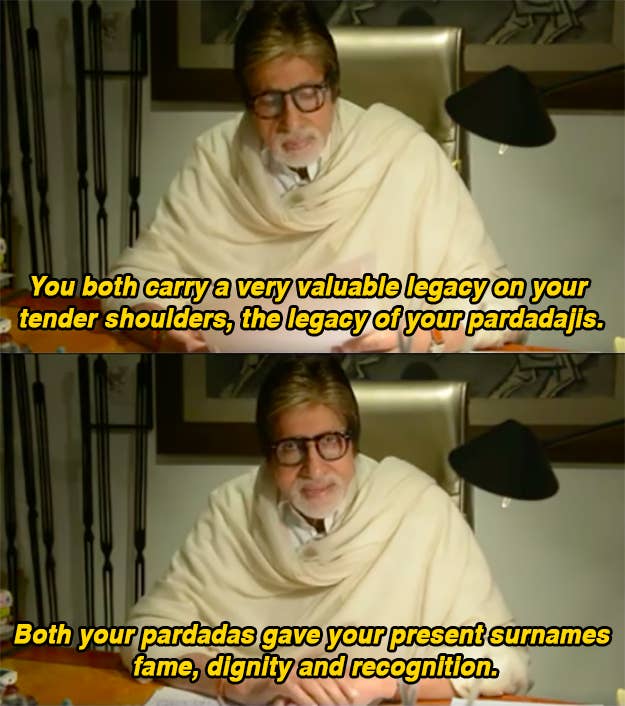 While the letter has gone viral, a lot of people have been calling it out for having patriarchal undertones.
The bulk of the criticism points out that Bachchan only highlights the legacy of their grandfathers, without mentioning the women of the family.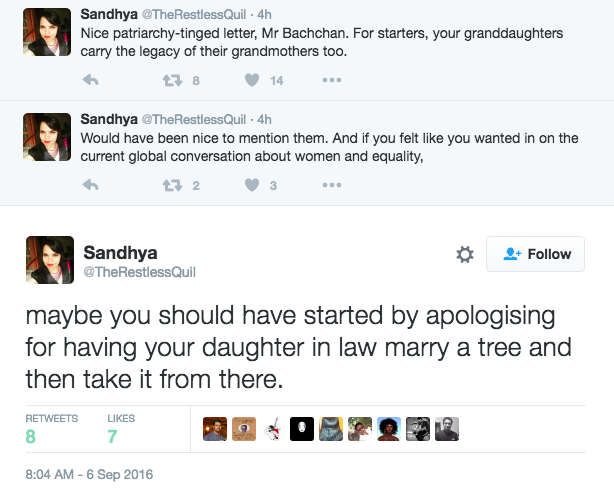 A lot of people have also questioned the timing of the letter. Bachchan's new film Pink, which tackles victim-blaming and sexism in India, is scheduled for release next week.
You can read Bachchan's full letter here:
"You both carry a very valuable legacy on your tender shoulders. Aaradhya, the legacy of your pardadaji , Dr Harivansh Rai Bachchan, and Navya, the legacy of your pardadaji, Shri H P Nanda.

Both your pardadas gave your present surnames celebrated fame, dignity and recognition.

Both of you may be a Nanda or a Bachchan, but you are also girls... women.

And because you are women people will force their thinking, their boundaries on you.

They will tell you how to dress, how to behave, who you can meet and where you can go.

Don't live in the shadows of people's judgement. Make your own choices in the light of your own wisdom.

Don't let anyone make you believe that the length of your skirt is a measure of your character.

Don't let anyone's opinion of who you should be friends with, dictate who you will be friends with.

Don't get married for any other reason other than you want to get married.

People will talk. They shall say some terrible things. But that doesn't mean you have to listen to everyone. Never ever worry about - log kya kahenge.

At the end of the day, you are the only one who will face the consequences of your actions, so don't let other people make your decisions for you.

Navya – the privilege your name, your surname offers you, will not protect you from the difficulties you will face because you're a woman.

Aaradhya – by the time you see and understand this, I may well not be around. But I think what I am saying today shall still be relevant."