The trailer for Ajay Devgn's epic-looking Shivaay just dropped yesterday and got a lot of people talking on social media.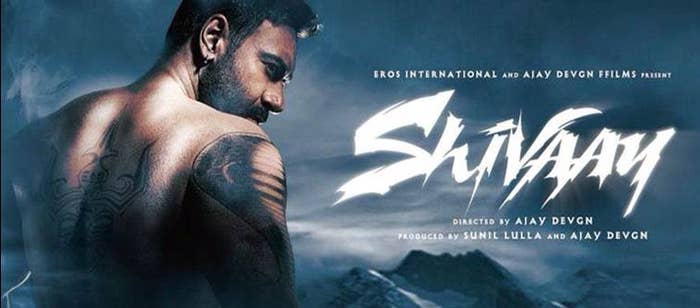 One of the people joining in just happened to be Devgn's wife Kajol, who tweeted the promo to all her followers.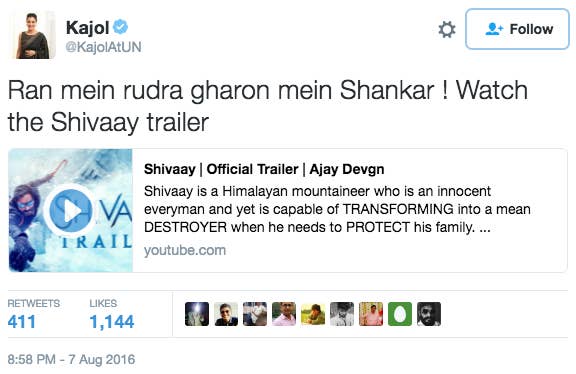 Devgn showed his appreciation by quoting her tweet and adding a pretty cute message.

But was it cute? Was it, really?
Nope. Because just one winky-faced emoticon took the tweet from super sweet to "Eww gross, mom and dad. No one wants to see this."
There were, of course, a lot of fans who chose to ignore it and appreciated the love being shown...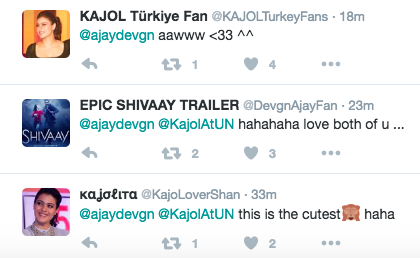 While others just didn't wanna deal.


To her credit, Kajol salvaged the situation with a pretty classy, yet innuendo-rich reply.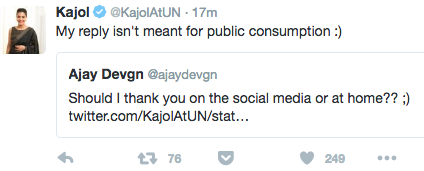 In summation: