Legendary actor Alan Rickman died from cancer on January 14, at the age of 69.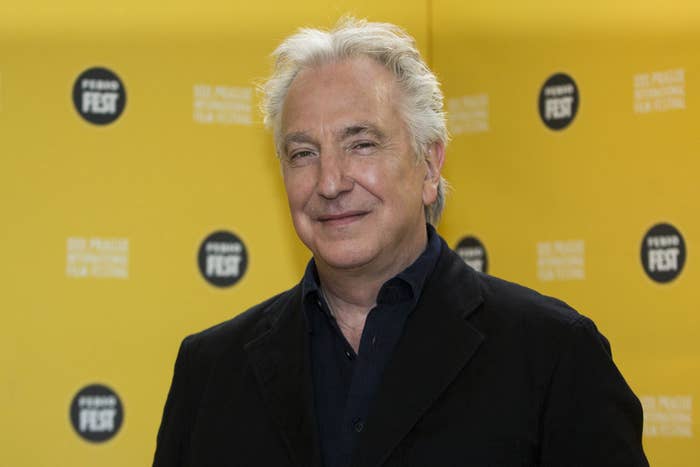 On January 15, The Times of India published a report in which they referred to the star as the "villain" of the Harry Potter saga.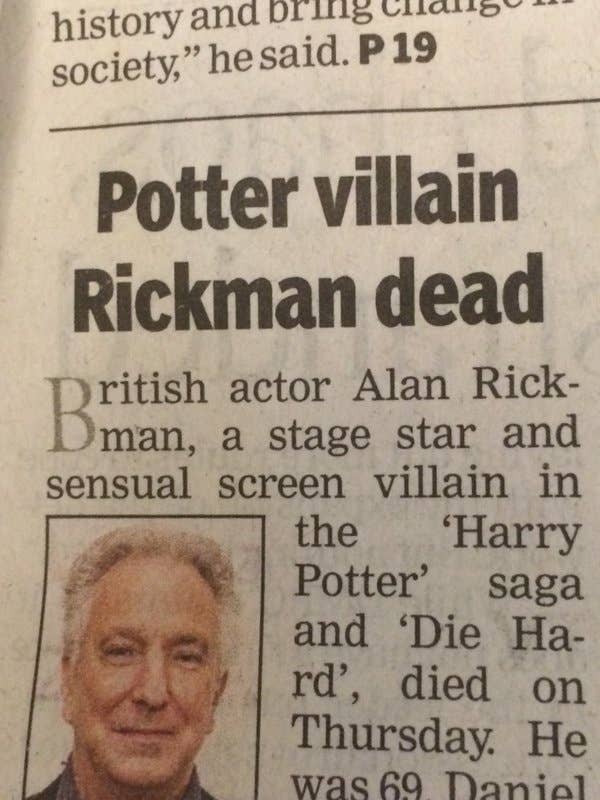 Of course, as any of the millions upon millions of people who are familiar with the Harry Potter books or films will tell you, the character played by Rickman, Professor Snape, turns out to be anything but the villain of the series.
The newspaper corrected its mistake in the online edition soon enough, changing the copy to say "anti-hero" instead of "sensual screen villain".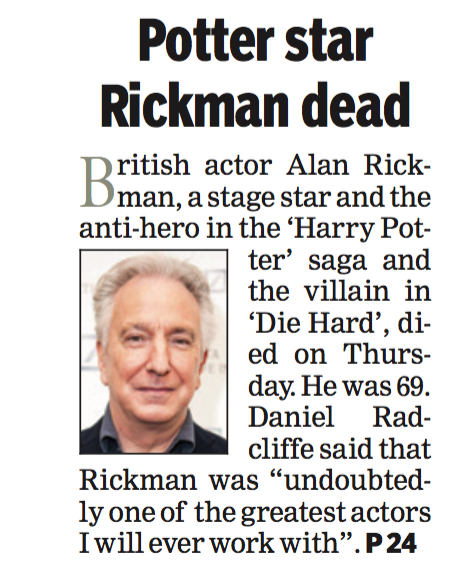 But the print copies were out already, and the damage had been done.
Come on, guys.