How A Stolen Tweet With Over 50,000 RTs Gave Birth To A New Indian Joke Format
Just another day on the internet.
On Feb. 8, Twitter user @candinam wrote this microtale that got a few dozen retweets when it was first posted.
Unfortunately, people soon started pointing out that the tweet seemed to have been plagiarised from The Scribbled Stories, an account that posts crowdsourced microtales.
And as more and more people pointed out the theft, @candinam's tweet started getting more attention...
So much attention that, just over 24 hours later, it had over 50,000 (!) retweets.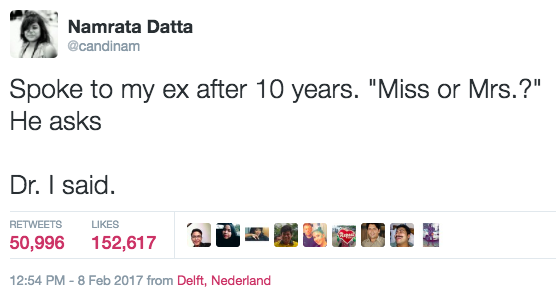 The tweet is fast making its way up the list of most retweeted Indian tweets of ALL TIME, with Shah Rukh Khan holding the current record.
Of course, like with any event that's going viral, people started rushing to make fun of it.
And before you knew it, a new joke format was born.
It didn't take long for the trend to evolve beyond just text.
Hey, even though the tweet might've been stolen, at least it's given rise to something funny, right?