This Bored Instagrammer Doodles Monsters On Unsuspecting Passengers While Riding The Delhi Metro
Well, that's one way to get through a boring commute.
If you're a regular user of public transport in India, you know your commute can be a long and tedious affair.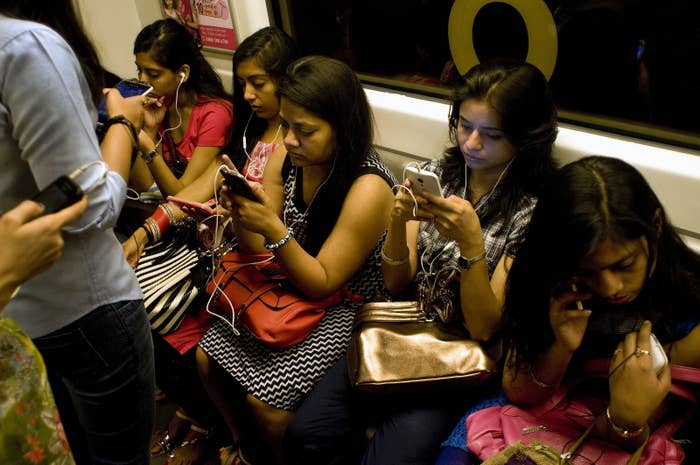 Well, Delhi Metro-frequenter Samar Khan recently decided to put his time to better use, and started working on an amazing project, MetroDoodle.
Armed with just his smartphone, Khan spends his commute capturing random sights around him, and doodling fantastical creatures into them.
"Travelling between home and work takes away 3-4 hours from me every day. I started doodling just to kill time and boredom," Khan told BuzzFeed.
"It typically takes two metro rides with a seat to finish one doodle. Though it totally depends on the individual piece," Khan added.
What's amazing is that Khan isn't even a professional artist. He's a software developer who literally only illustrates in his spare time.
And in just a couple of months, this bored doodler's Instagram account has amassed over 4,500 followers.