Ever since its trailer released in December, Ekta Kapoor's Kya Kool Hain Hum 3 has come under fire from viewers for objectifying women and its misogynistic humour.
On January 5, Bombay Times reported that Ekta Kapoor had added a "feminist touch" to the film by changing the lyrics of one of its songs from "Oh boy I am your soft toy" to "Oh boy you are my soft toy".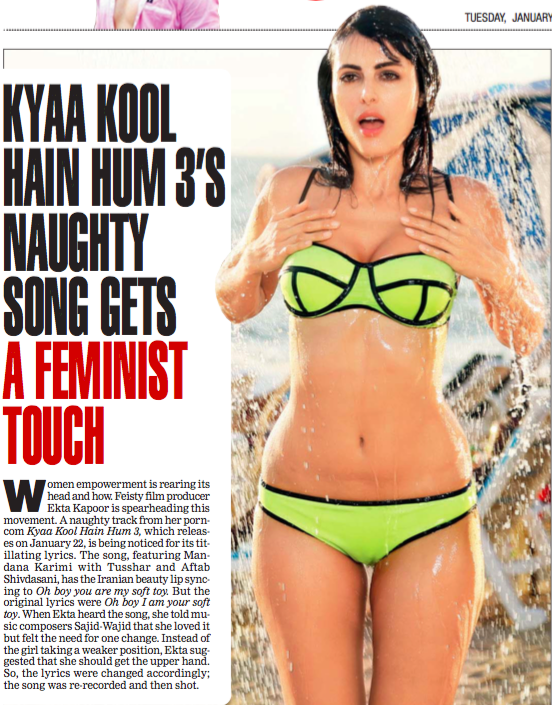 And people haven't been able to wrap their heads around the story.
Kapoor's edit has been met with sarcasm and a lot of sass.
A looooot of sass.