Twitter Shaded Farhan Akhtar's Hoarse Voice All Day And Even He Joined In The Sass
Troll on.
Ever since his mainstream debut as a singer in Rock On, questions about Farhan Akhtar's voice and artistic talent have followed his stage career.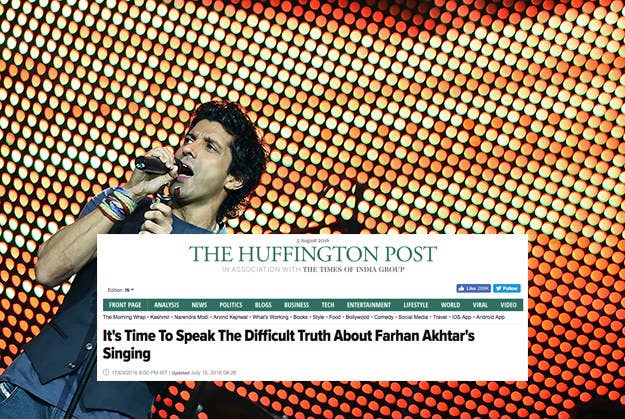 So it was no surprise that he started getting trolled on Twitter when it was announced that he would be one of the acts performing at the NH7 Weekender later this year.
People started going to town on the poor guy:
When a tweet called for Akhtar to join forces with similarly hoarse-voiced Rani Mukerji, the organisers of the fest decided to join in the fun.
CEO of OML, Vijay Nair, tagged the star in the tweet asking for a Farhan Akhtar and Rani Mukerji death metal act...

And, to his credit, Akhtar replied with a pretty sporting pun and managed to get the last word in.
Rock on, Farhan. There's no pleasing the internet.