It's Literally Been One Hour, And Virat Kohli's Powerful Instagram Is Already A Meme
GODDAMMIT, TWITTER.
In case you missed it, Virat Kohli just hit out at everyone linking Anushka Sharma to his on-field performances with a very powerful Instagram.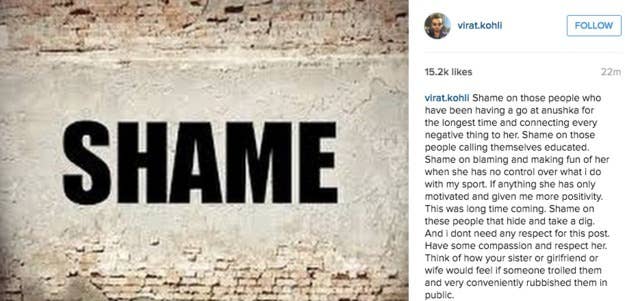 While people have been lauding Kohli for his message, the Instagram itself has already been turned into a meme.
And it took less than an hour for this to happen.
No chill at all.
This is for you, internet. (Even if the meme is hilarious.)