10 Hilarious Moments From Katrina Kaif And Alia Bhatt's Episode Of "BFF's With Vogue"
"I feel like Alia's older sister. I want to see her happily settled, attend her wedding, wipe her tears... And then I can say, 'OK now it's my turn'."
The latest BFFs With Vogue episode brought together gym buddies and two of India's most famous faces, Alia Bhatt and Katrina Kaif, to talk about their improbable dynamic.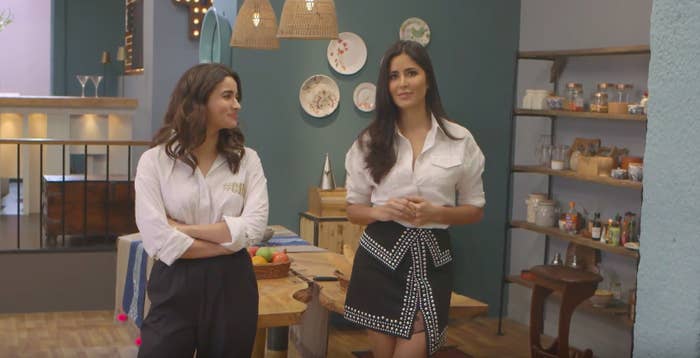 Here are the most candid moments from the hilarious episode:
1.
When Katrina revealed what real celebrity problems look like.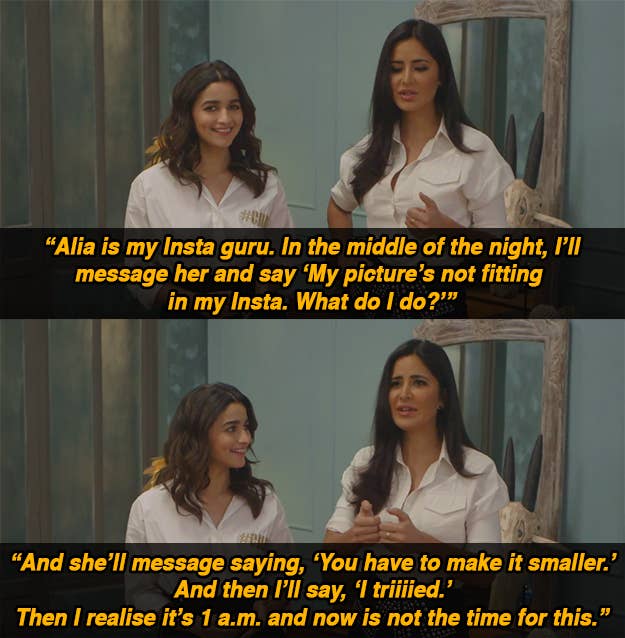 2.
When Alia put a downer on Katrina's "go anywhere-do anything" fantasy.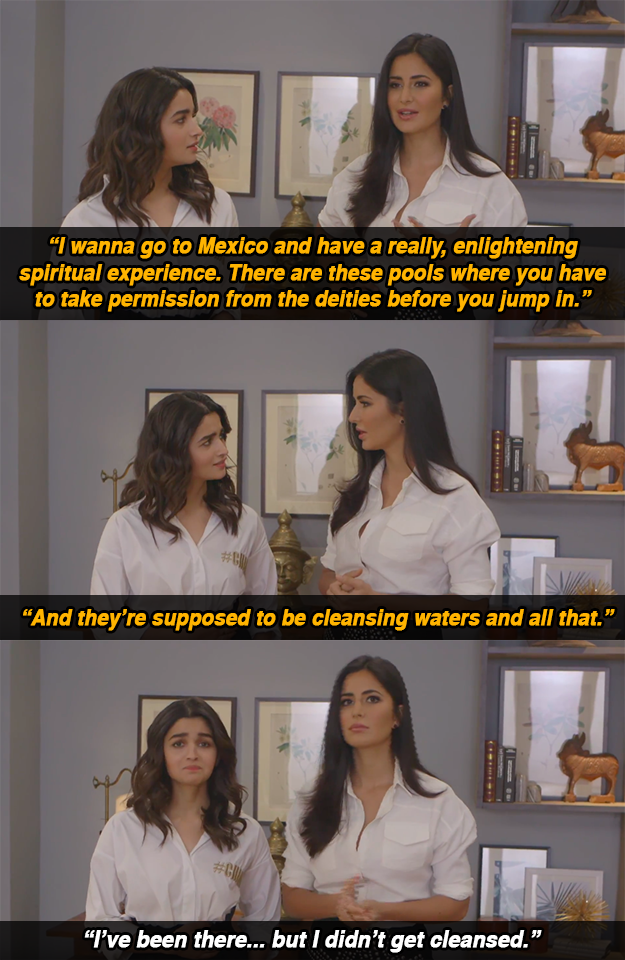 3.
When Alia was hella amused by how obvious Katrina was being at plugging her latest release.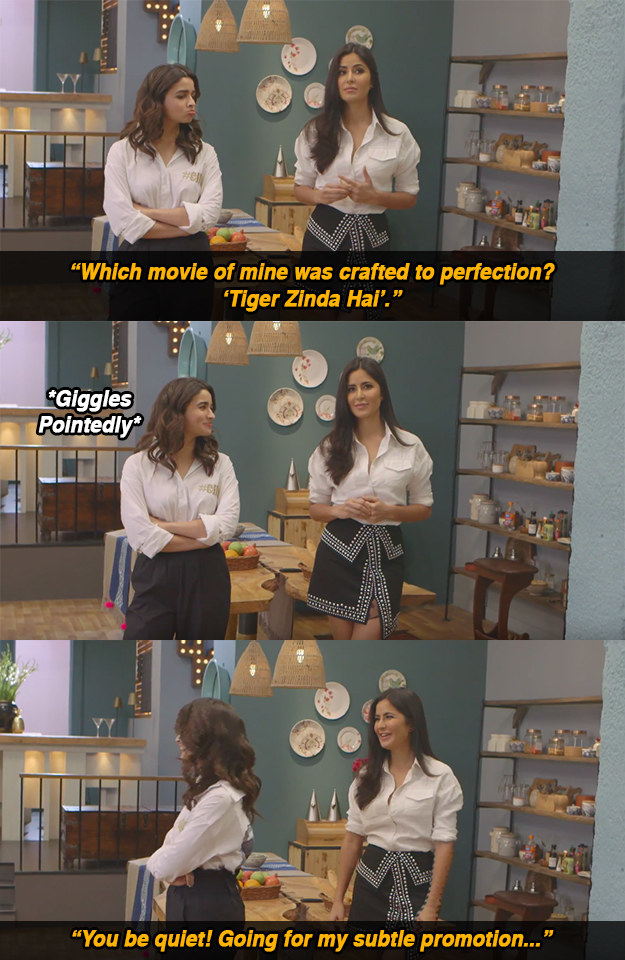 4.
When Katrina revealed that, even though they're peers and on the same level careerwise, their actual relationship is less on par.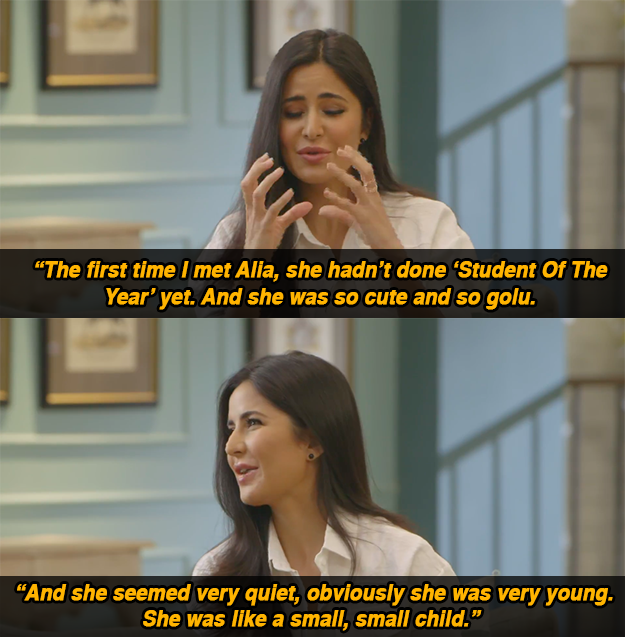 5.
And when Katrina reiterated her role as an elder sister in Alia's life.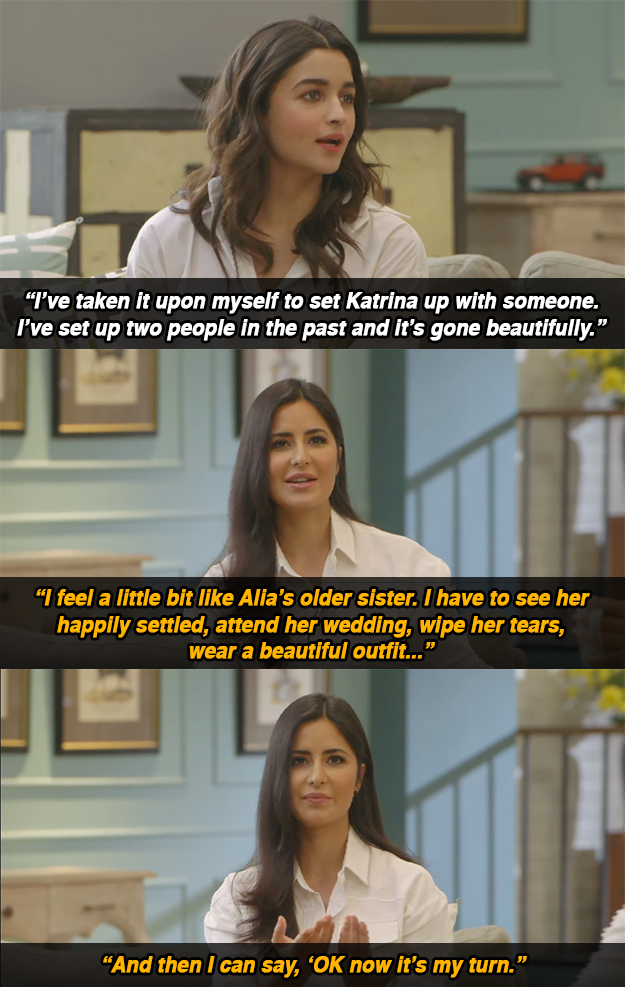 6.
When Katrina wasn't bothered about Alia rolling her eyes at the deep, meaningful advice that she was receiving.
7.
When Alia confessed that, even though everyone looks up to her as a style icon, even she's messed up on occasion.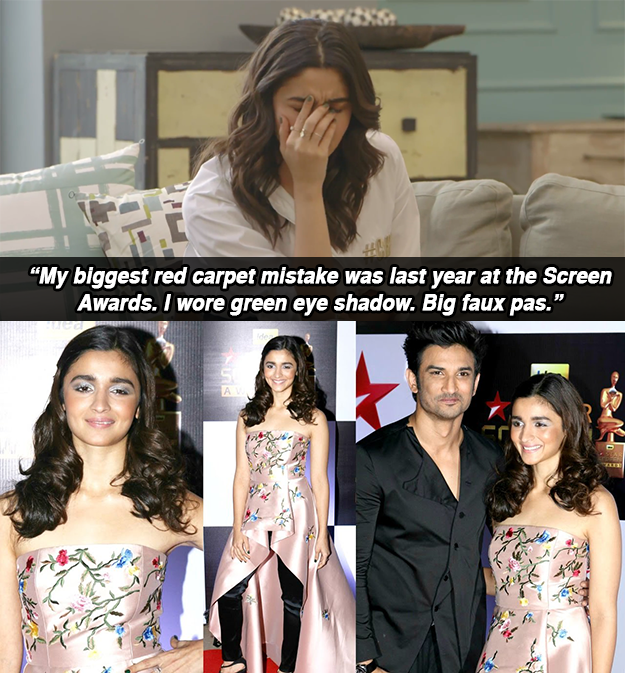 8.
When Kriti Sanon's celebrity status came under some unintentional fire, thanks to Katrina's general unsocialness within the industry.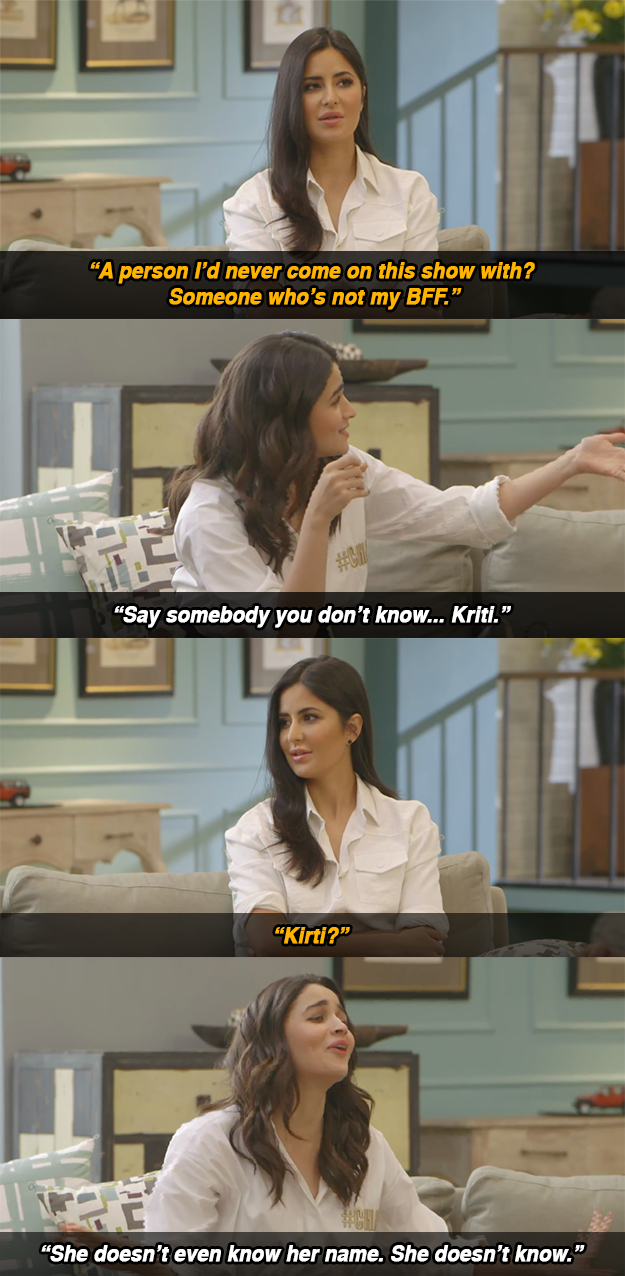 9.
When Katrina revealed that Alia and I have the same strategy when it comes to WhatsApp.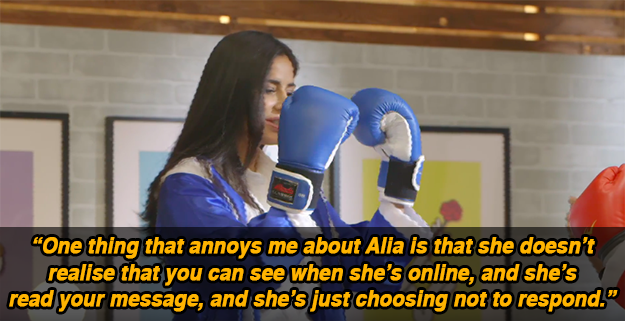 10.
And when Alia got impromptu workout tips from her gym buddy, who was more than a little bothered by her technique.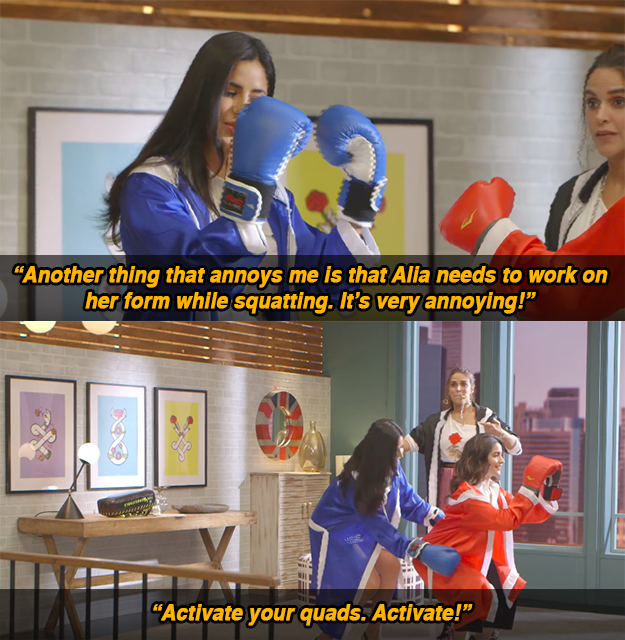 You can watch "Jeep presents BFFs with Vogue, powered by Motorola and styled by Nykaa" on Saturdays at 8 p.m. on Colors Infinity.