Sushma Swaraj's stint as India's external affairs minister has been nothing short of heroic, with her team coming to the rescue of ordinary citizens time and time again.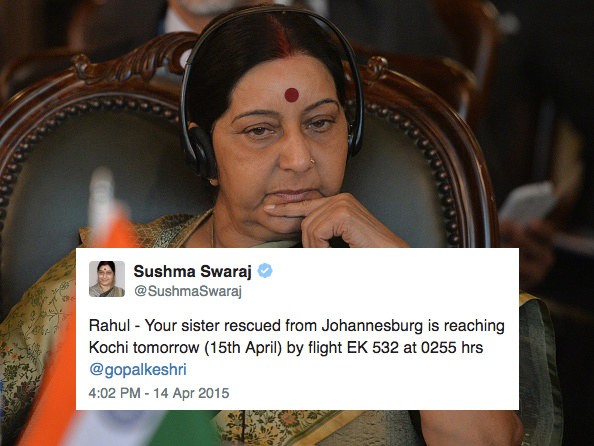 On November 7, Swaraj was reportedly admitted to AIIMS in New Delhi after suffering from kidney failure.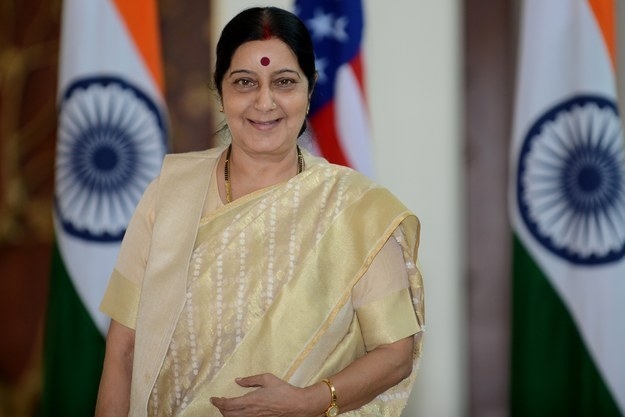 Earlier today, Swaraj tweeted an update saying that she was undergoing tests for a kidney transplant.
The news has hit the nation hard, with everyone praying for Swaraj's health.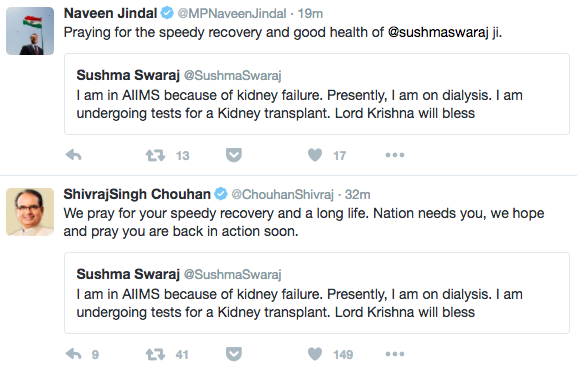 People from all walks of life, from ordinary citizens to journalists to celebrities, have been sending her wishes since her announcement.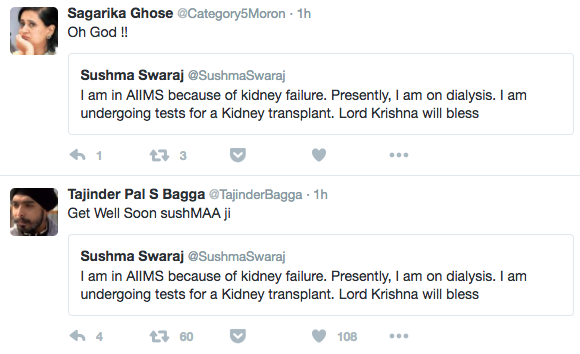 And it's not just her supporters, the sentiment has been echoed across political lines.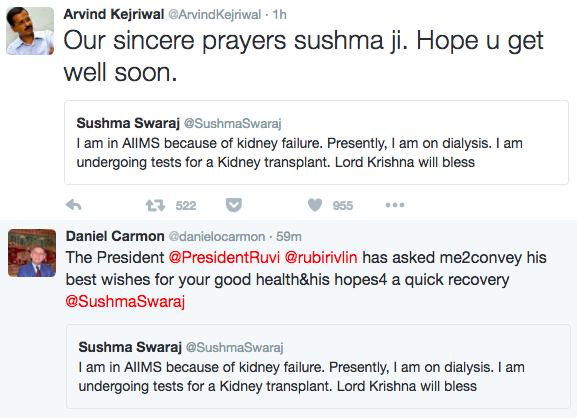 Swaraj is currently in stable condition. Here's wishing you a speedy recovery, ma'am.