2.
Olacabs revolutionised the hotel industry by letting you sleep in their cabs.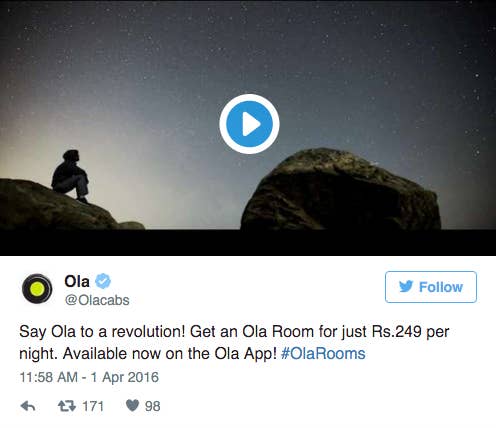 3.
r/India had a Nana Patekar-themed makeover and renamed itself as the "Nana Patekar Fan Club".

6.
IBN Live reported that an Indian version of Breaking Bad is going to be adapted by Shah Rukh Khan.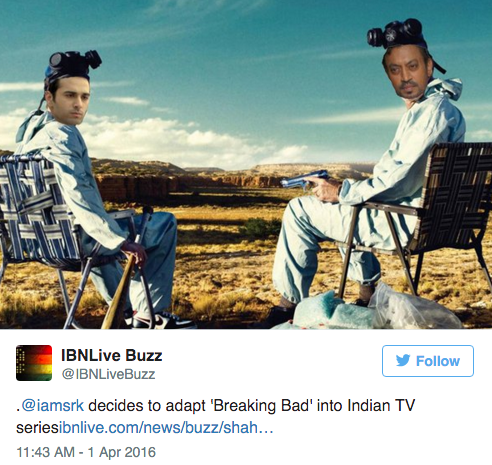 8.
Uber wanted you to prank your friends.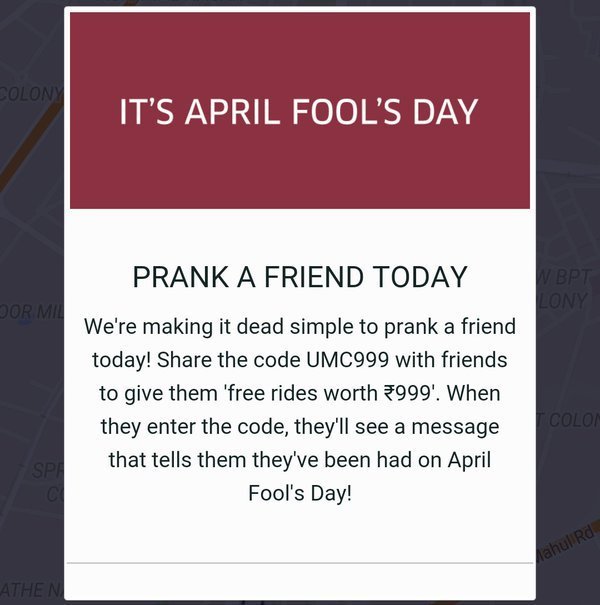 9.
Cleartrip launched hotels for pets.
A special "Pet Hotels" tab on the Cleartrip website allowed you to book rooms for any sort of pet you might have.
10.
Flipkart teased a movie ticket booking service.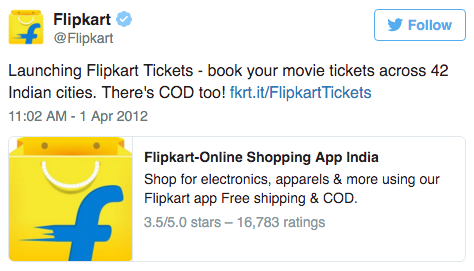 11.
Pune party destination High Spirits Cafe announced a bumper spaghetti tree harvest.
12.
Manorama Online replaced Sreesanth with Mohanlal as BJP's election candidate.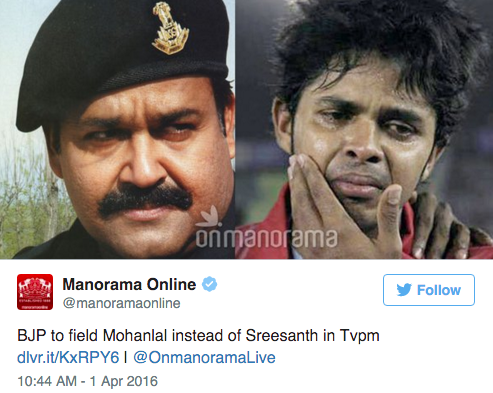 14.
And Huffington Post India spilt the secrets to getting your clicks.