Earlier today, the Indian army announced that it had conducted surgical strikes on terror launch pads across the Line of Control late on Wednesday night.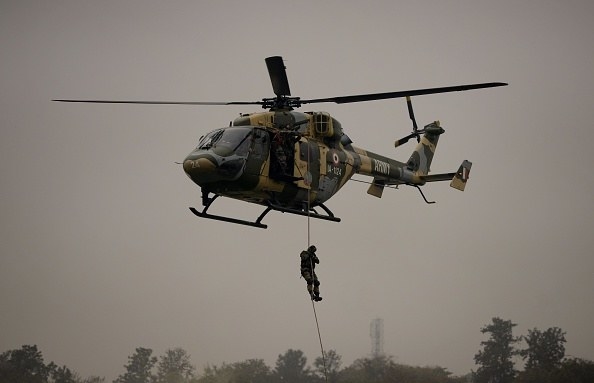 Just hours after the news broke, Gurgaon-based restaurant chain Burger Singh announced that it would be offering 20% off on all orders "in light of the surgical strike by India defence forces".
It also sent out a text message blast to inform all its customers about the offer.
The chain was immediately called out for its insensitivity and opportunistic behaviour.
People also pointed to the restaurant's choice of coupon code "FPAK20" as being problematic.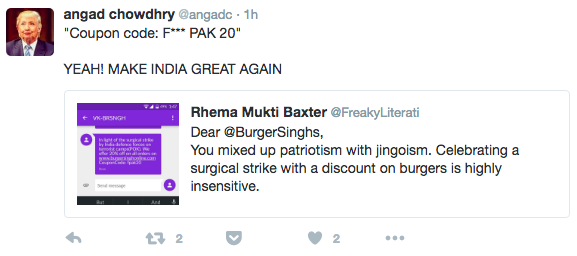 "Why is it insensitive to celebrate action against terror? We are AGAINST terrorism and love our nation. It was never our intention to hurt, harm or otherwise prejudice anyone or their beliefs," a Burger Singh representative told BuzzFeed.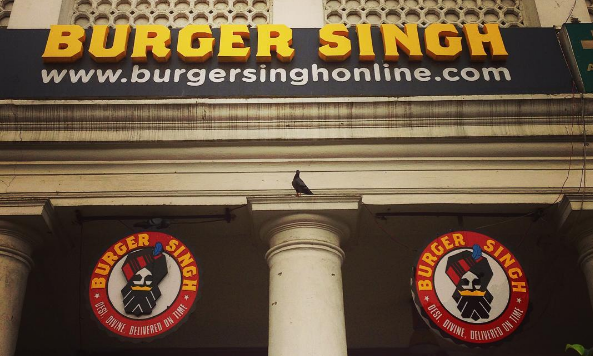 Far from bowing to the outrage, Burger Singh told BuzzFeed that it would be increasing the discount to 30%.
"As a response to all the love and hate coming our way across social platforms, we announce an increase in discount to 30% with the politically correct coupon code - strike30."