Earlier today, the Uttar Pradesh tourism board put up this tweet to promote the state...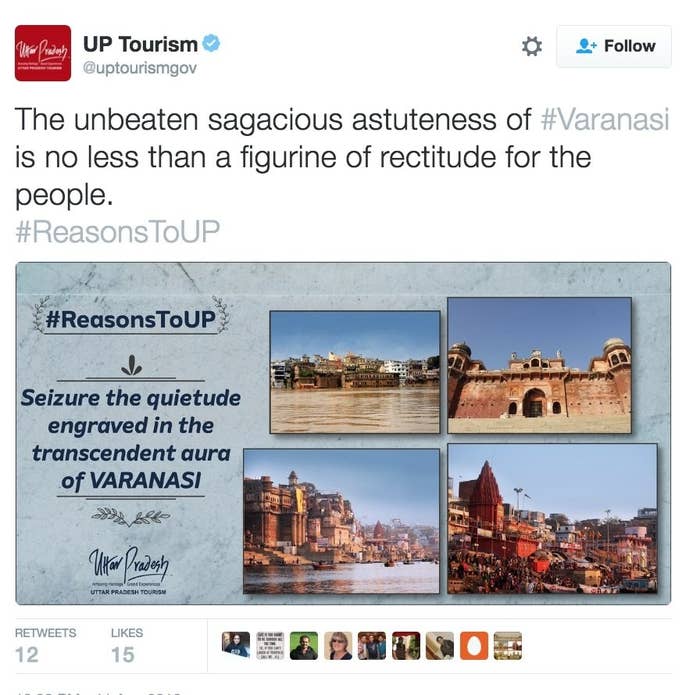 But their hilarious and unnecessarily complicated choice of words made it seem like this scene from Friends had come to life.
Twitter just couldn't get enough of the tourism board's vocabulary and went to town on them.
So savage were users, they made the handle delete their tweet almost immediately.
Meanwhile, the U.P. tourism dudes... probably: