On Saturday morning, actor Anupam Kher flagged off a march in New Delhi to demonstrate that India is a tolerant country. "No one has the right to call India an intolerant country," he said.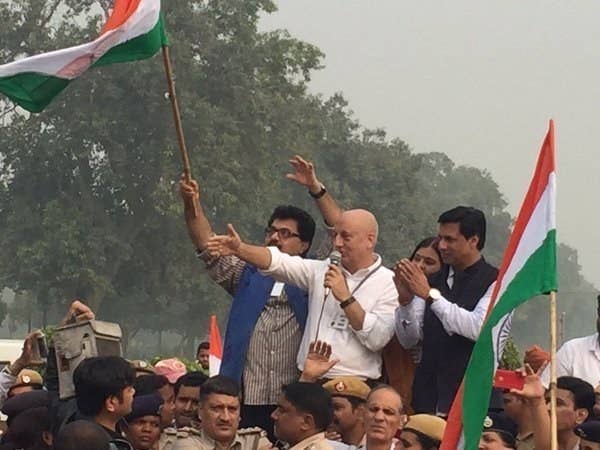 On Saturday afternoon, NDTV reporter Bhairavi Singh began tweeting about her experience at the protest, alleging that she was harassed and chased by protestors for bringing up India's polarising debate on tolerance.
According to NDTV's report, their crew was verbally abused and pushed around before being escorted to safety by the police.
Singh received a lot of support after her tweets, including from Delhi Chief Minister Arvind Kejriwal.
There were also supporters of the protest who began harassing Singh online as well.
Kher is yet to respond on the issue, although he has been still been actively tweeting about the #IndiaIsTolerant march.
UPDATE
An Aaj Tak reporter, Mousmi Singh, was also allegedly heckled at the march by the protesters. According to an India Today report, she and her crew were pushed around by participants at the rally.
Follow BuzzFeed India on Facebook.