To Set An Example Of Brotherhood, Dunkin' Donuts In Pakistan Is Offering Free Meals To Indians
This is what hospitality looks like.
On 16 October, a Pakistani family arrived in Mumbai to pray at the Haji Ali dargah, but had to spend the night on the street after being denied accommodation by multiple hotels.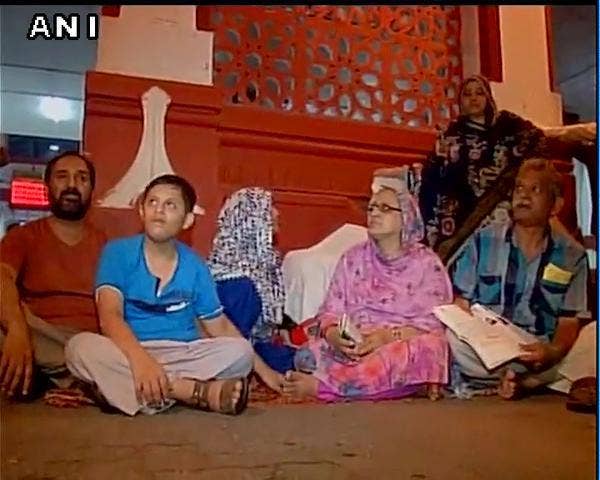 Iqbal Latif, owner of 26 Dunkin' Donuts franchises across Pakistan, read the news and decided to extend a gesture to address the strained relations between the two countries.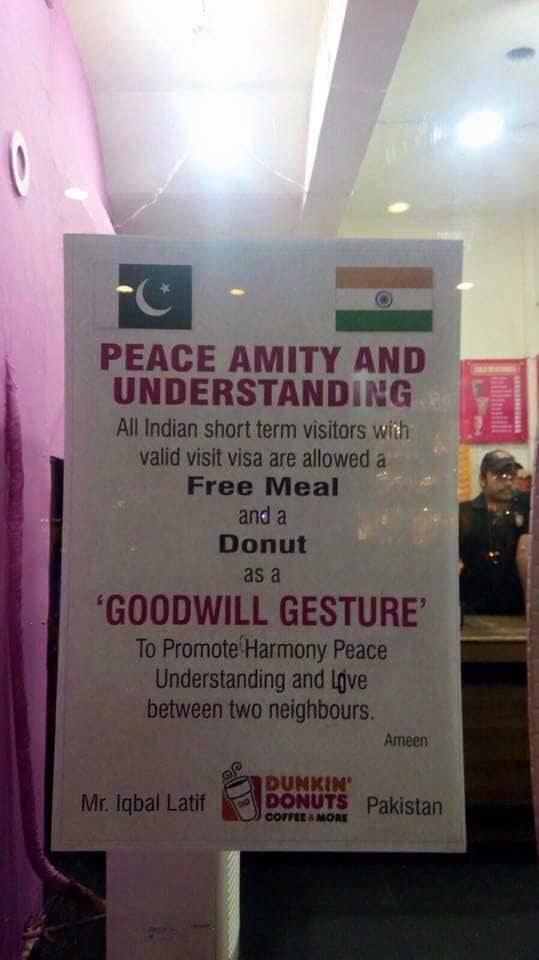 On October 17, his Dunkin' Donut outlets in Islamabad, Lahore and Peshawar offered all Indian visitors a free meal and a doughnut to "promote harmony, peace, understanding and love between two neighbours".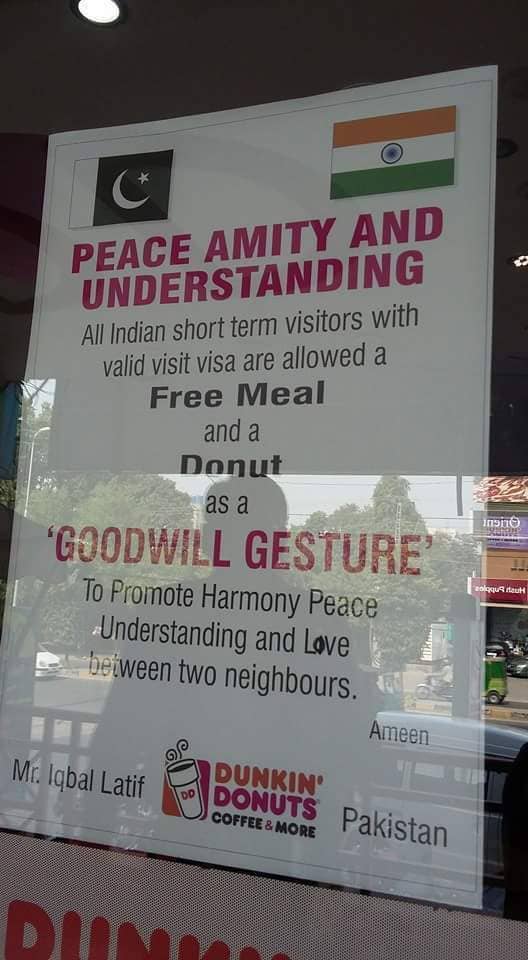 "It's not a big deal, but an effort to invoke the teachings of Gandhi Ji who preached love and co-existence all his life," Latif told Dawn in an interview.
Follow BuzzFeed India on Facebook.