Which Lyric From "I'll Make A Man Out Of You" Are You?
You got:

"Swift as the coursing river"
You're witty and intelligent, and there isn't a problem out there that you can't solve!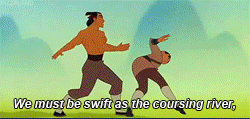 You got:

"The force of a great typhoon"
When you want something, you go out and GET IT. Nothing can stop you! Once you find your center, you are sure to win.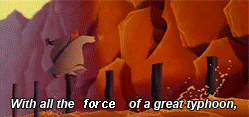 You got:

"The strength of a raging fire"
Some might say you're as tranquil as a forest, but we know you're really on fire within! You're headstrong and down-to-earth personality is what drives you to succeed.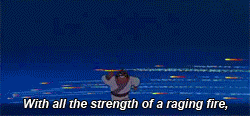 You got:

"Mysterious as the dark side of the moon"
You are as cool as you are edgy, and above all, you're as mysterious as the dark side of the moon!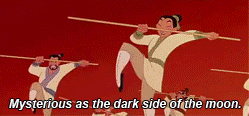 Did you know you can sign up for a BuzzFeed account and create your own Community posts? Get started here!
This post was created by a member of BuzzFeed Community, where anyone can post awesome lists and creations.
Learn more
or
post your buzz!