This is SZA.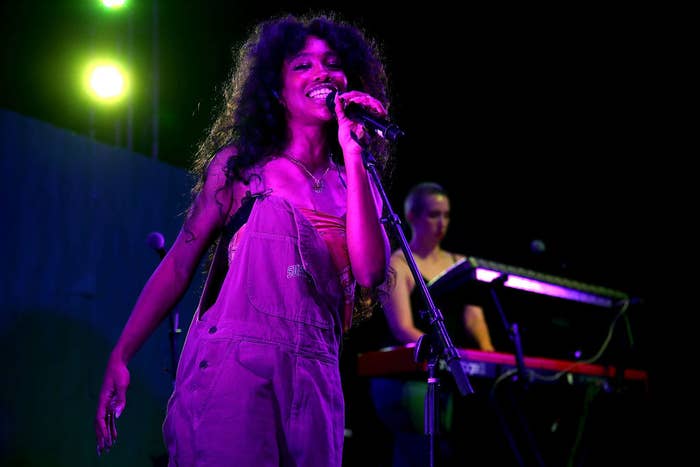 Last night, she and Travis Scott went on The Tonight Show With Jimmy Fallon to perform "Love Galore" and literally made me believe in ~true art~.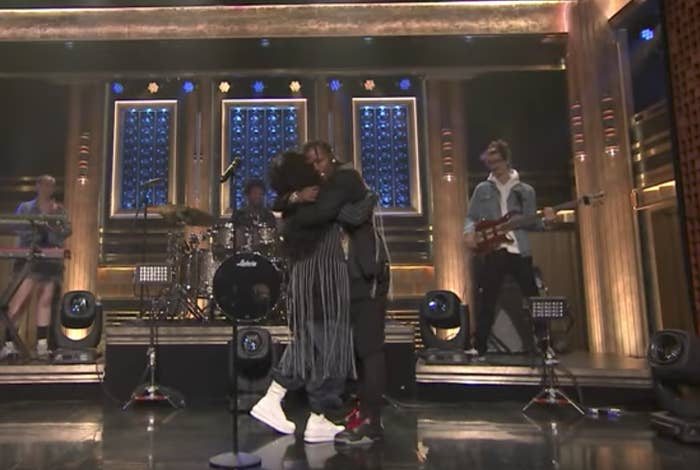 She started the show off by inventing light.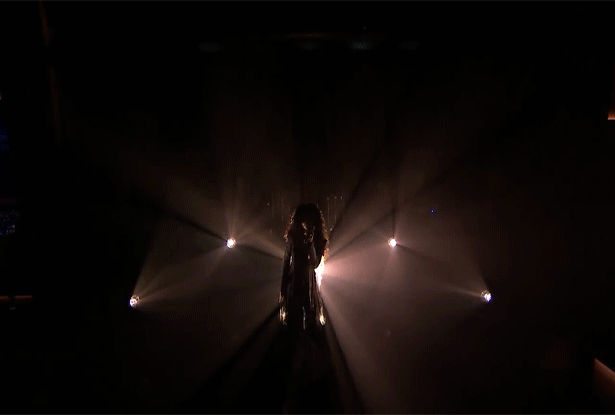 The hair flip that ended all hair flips occurred next.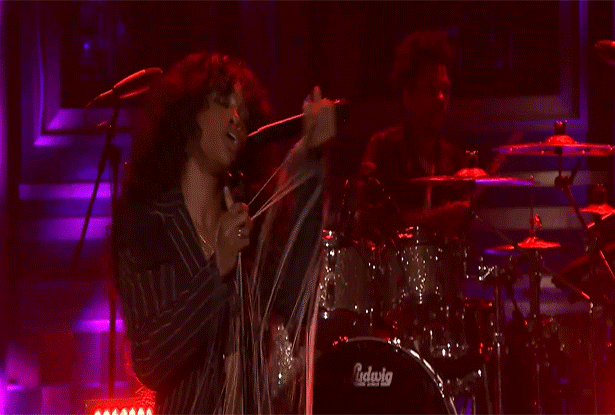 She captivated fans everywhere by switching hands and creating ~color~.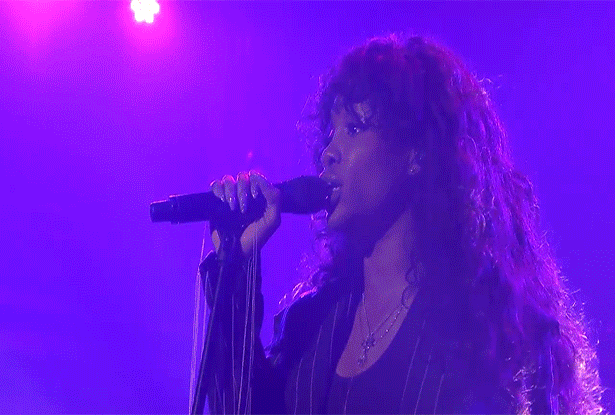 Because you have to give your fans energy, she gave us exactly that with this ~slide~.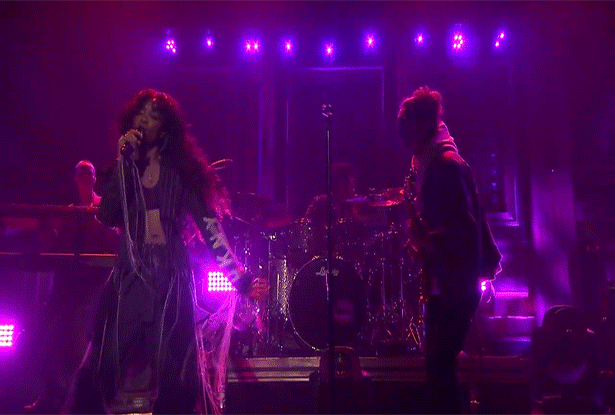 Then, because she loves inspiring the masses, she made this guitarist's entire life by singing to him.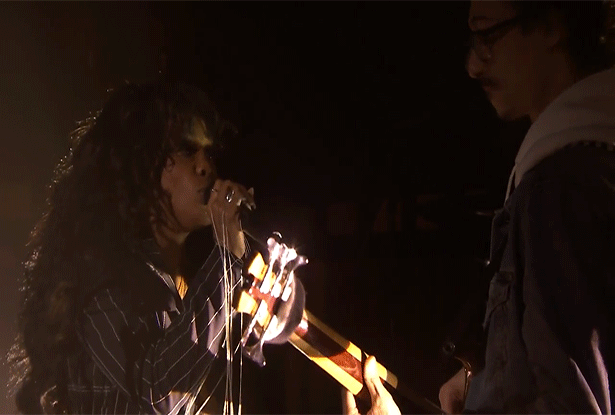 She then took time out of her performance to help make Travis Scott EMOTE on the dance floor.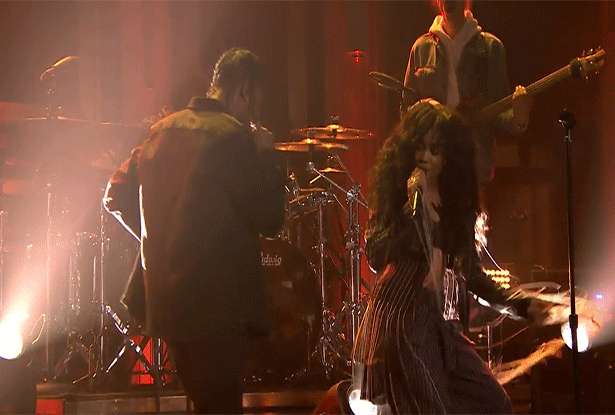 So, in my ~expert opinion~, if you're looking to be the next big performing artist...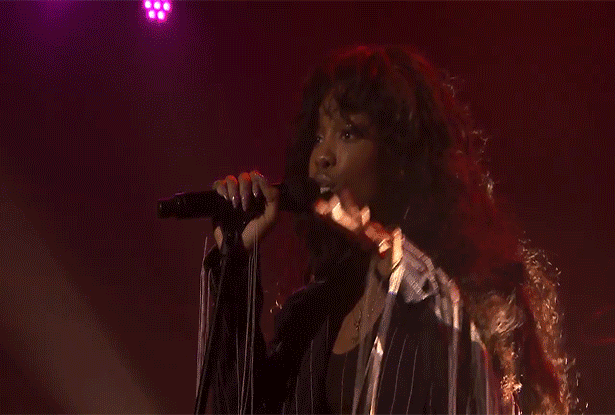 LEARN.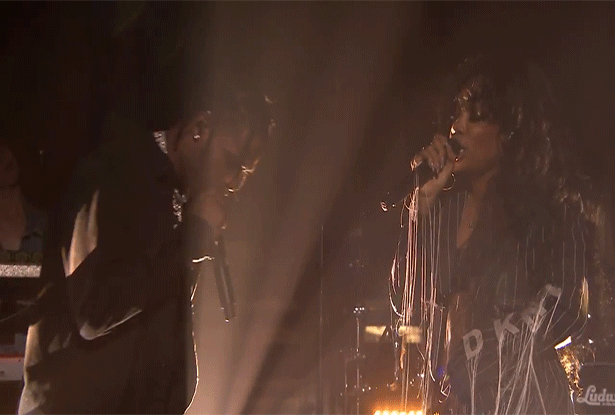 FROM.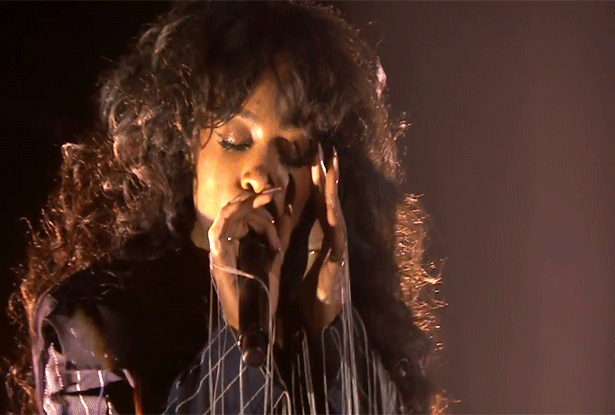 THIS.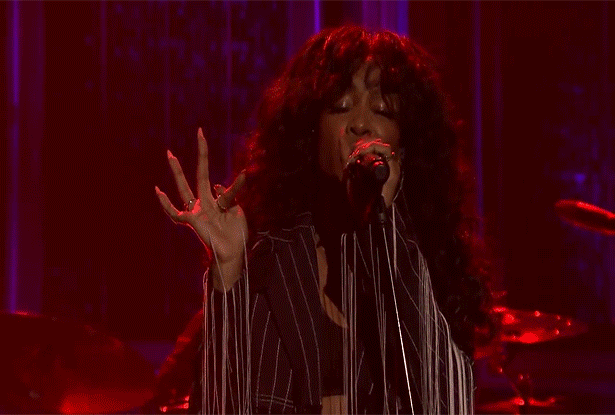 Because SZA did what? THAT™.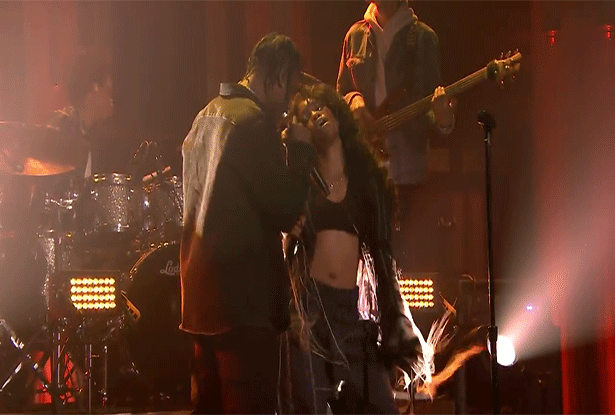 BONUS: After changing the course of art history, she hugged Jimmy Fallon because she's the cutest.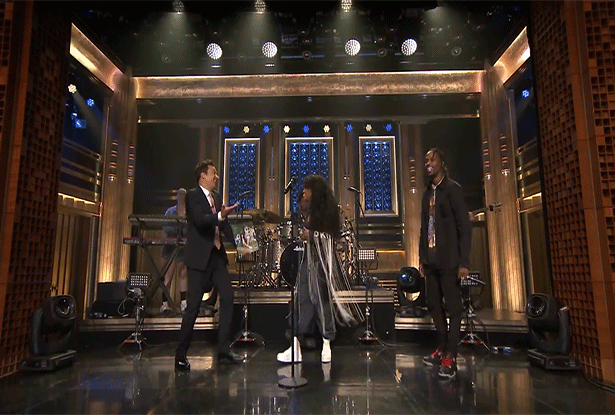 That is all!