11 Hiss-terial Interactive Cat Toys For Your Playful Furry Friends
We're not kitten around with these paw-some picks, including a self-rolling ball and cat-approved puzzles.
We hope you love the products we recommend! All of them were independently selected by our editors. Just so you know, BuzzFeed may collect a share of sales or other compensation from the links on this page if you decide to shop from them. Oh, and FYI — prices are accurate and items in stock as of time of publication.
1.
A flopping fish cat toy designed to look like a real carp. Turn your furry friend into a cat-hlete as it chases the moving fish around the house (for its entertainment and yours).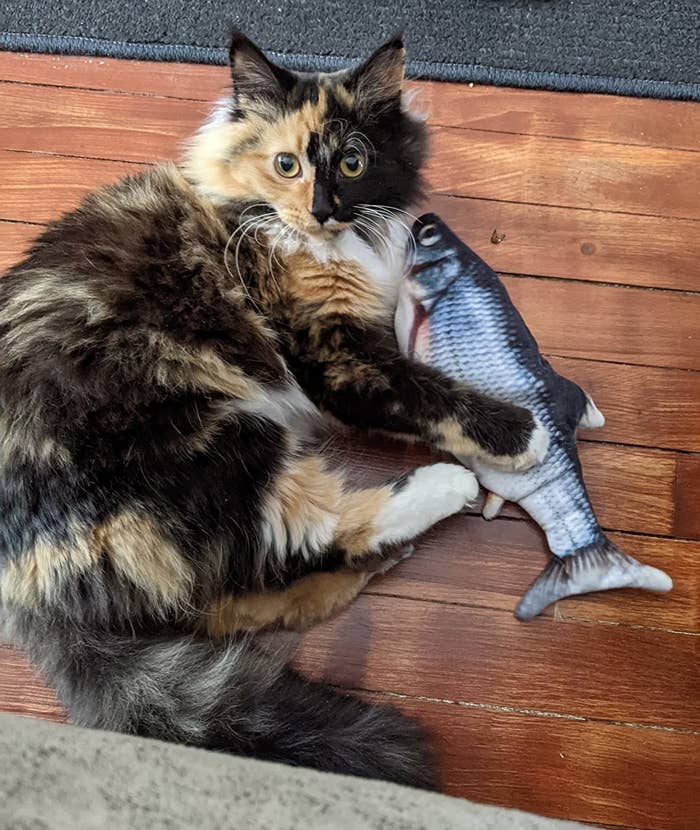 2.
A squeaky mouse your kitty will think is worth the catch. If the RealMouse sound doesn't capture their attention, the catnip scent will definitely have your feline friend leaping after it.
3.
A plant-inspired cat puzzle that'll have them absolutely buggin' with delight. Hide their favorite treats in the hidden compartments and watch as they work to uncover their food.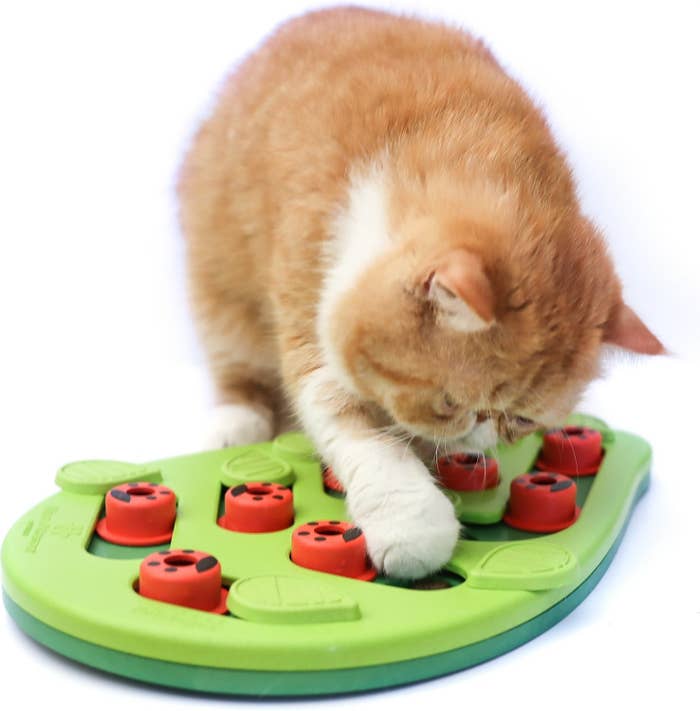 4.
A circuit-like cat toy crafted with swirl-patterned balls to capture your feline's attention. The large openings will allow your pet to litter-ally poke and play all day long.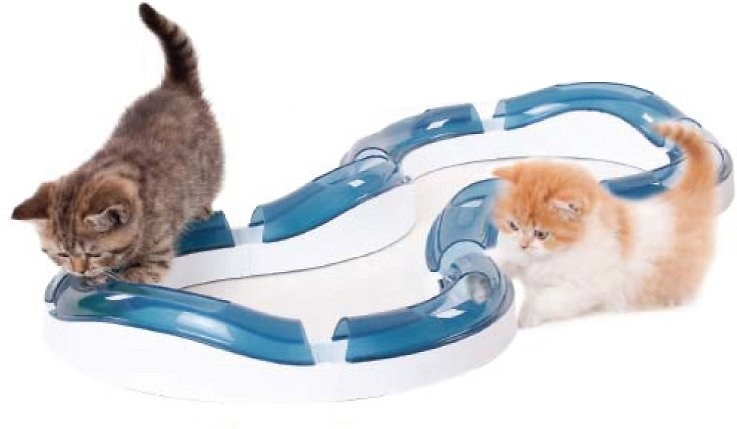 5.
A pet camera with a laser to keep an eye on that fur ball full of cat-titude. The red laser will even allow you to play with your cat when you're not home — or set it on automatic and watch them go on the prowl.
6.
A three-level cat toy you'll probably have to purr-suade your pet to stop playing with. Specifically crafted for the cats that love to play/hunt, the various balls will have them pawing and clawing with delight.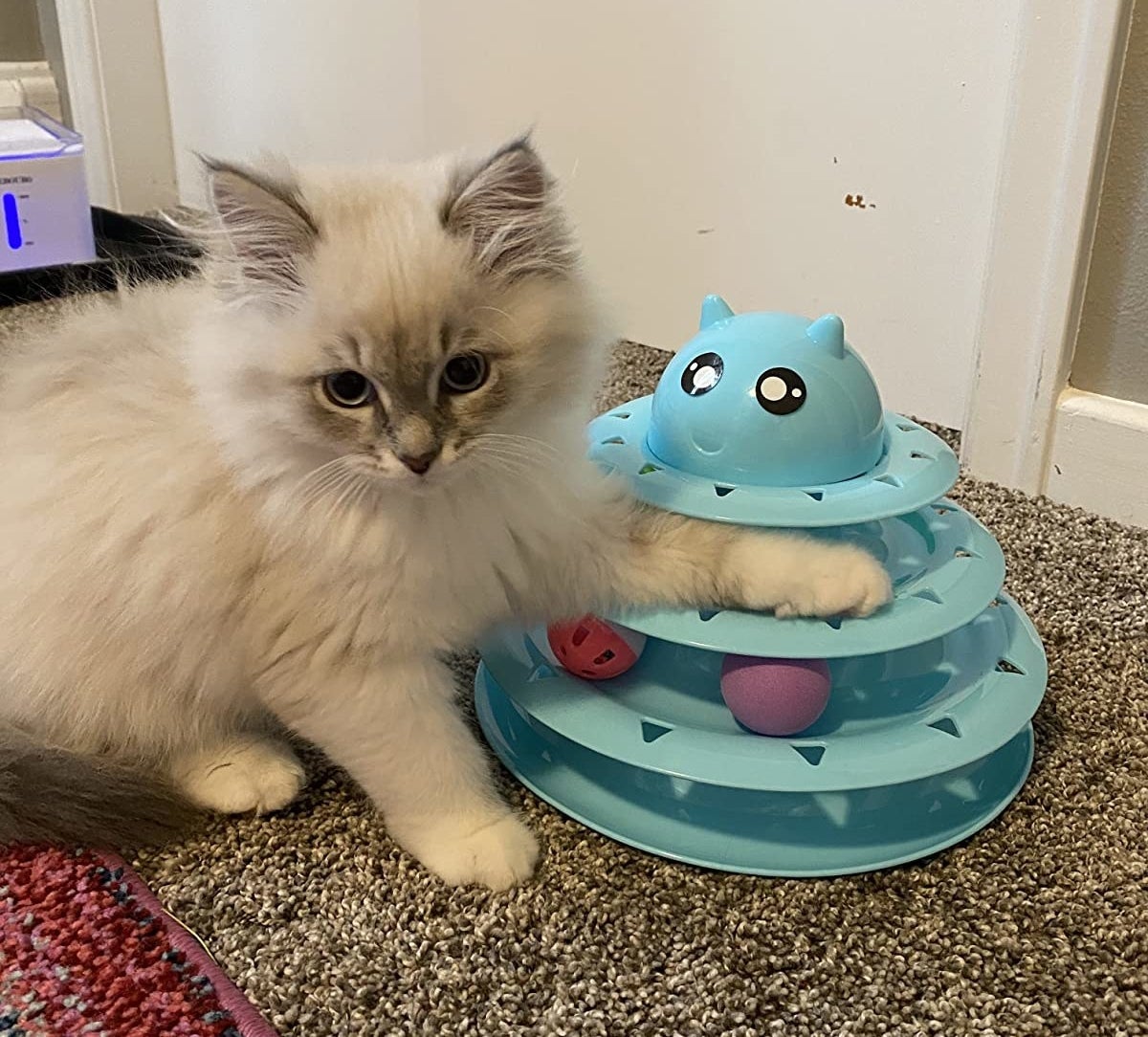 7.
A cat exercise wheel for avoiding those loud late-night zooms through the house. The EVA foam surface will add some padded comfort as they run until they're tuckered out.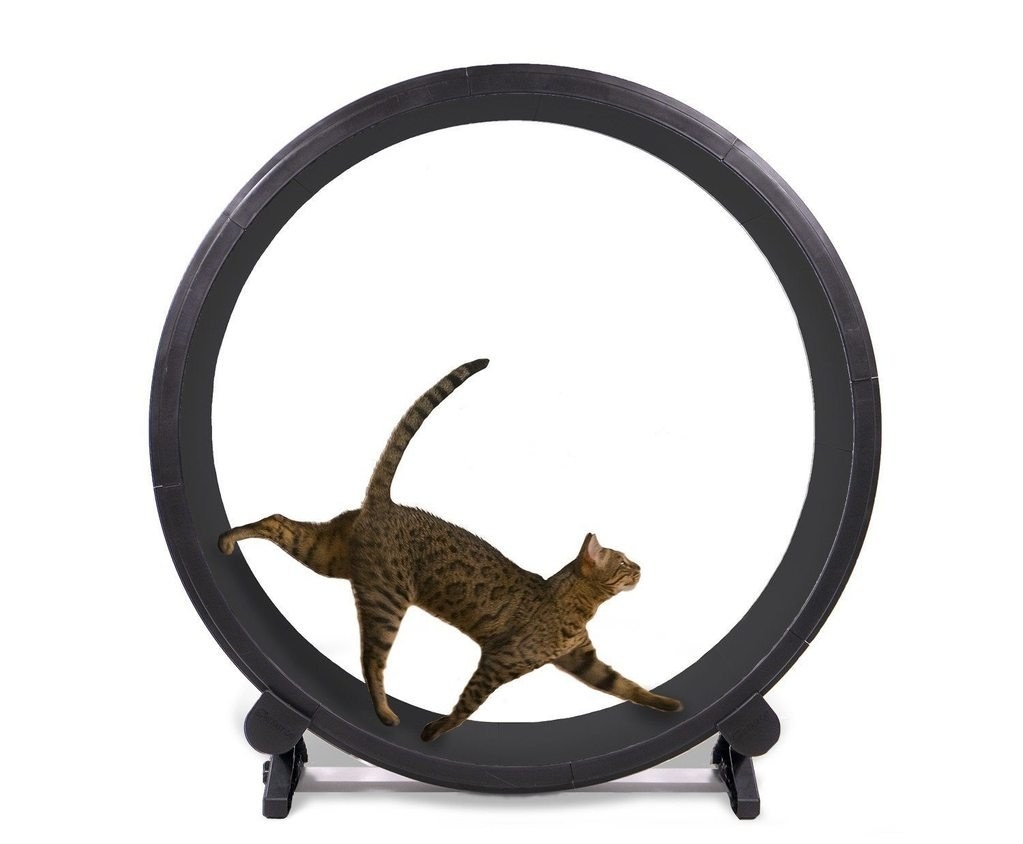 8.
An electric bird to avoid any gross *gifts* your furry friend brings from outside. Rather than a real-life bird, they can enjoy the musical chirps from this electric one.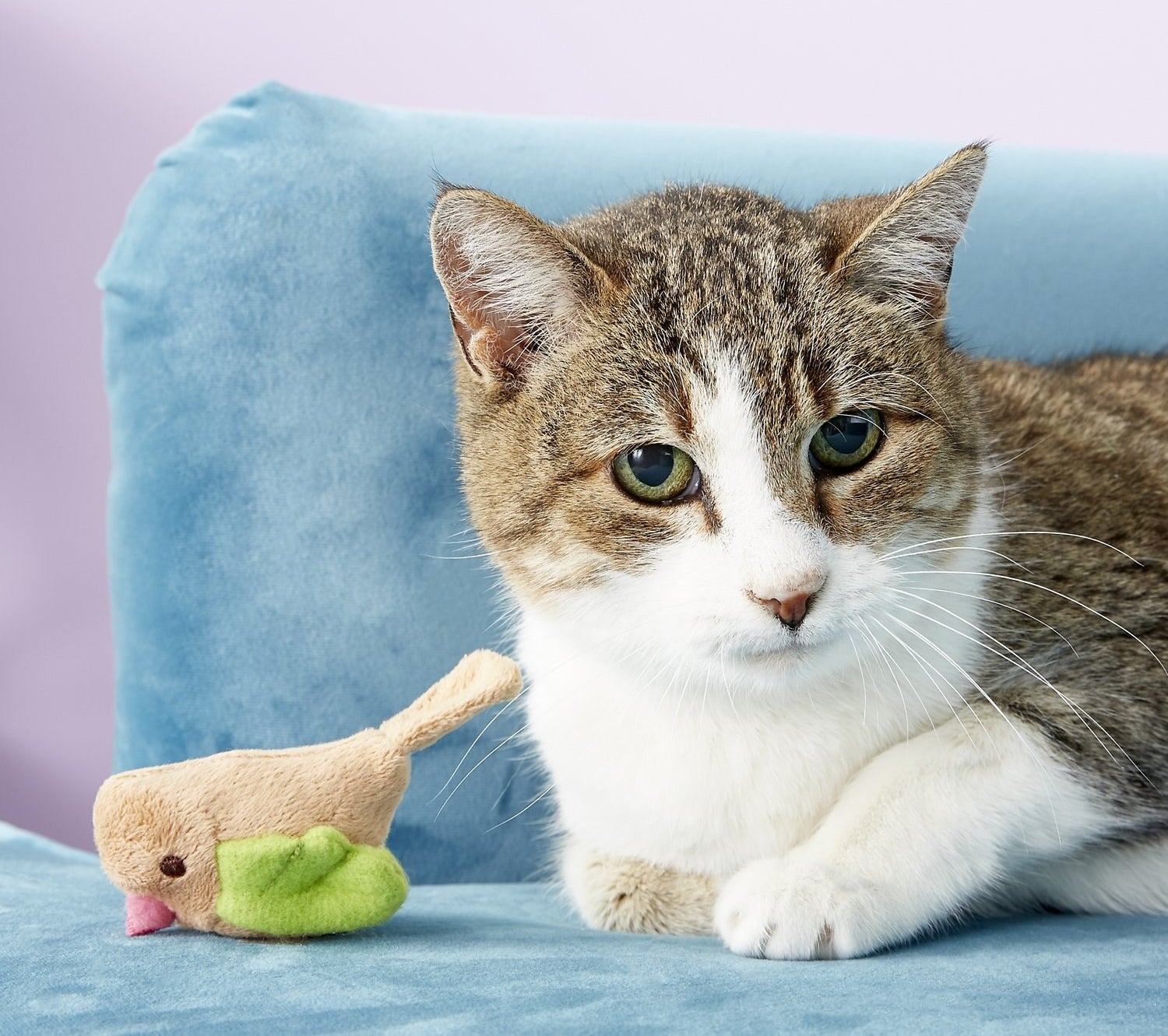 9.
A cat toy that also acts as a treat dispenser, which will help any cat that needs to go on a ~diet~. Stimulate their mind as they work to find the tasty treat at the end of each puzzle.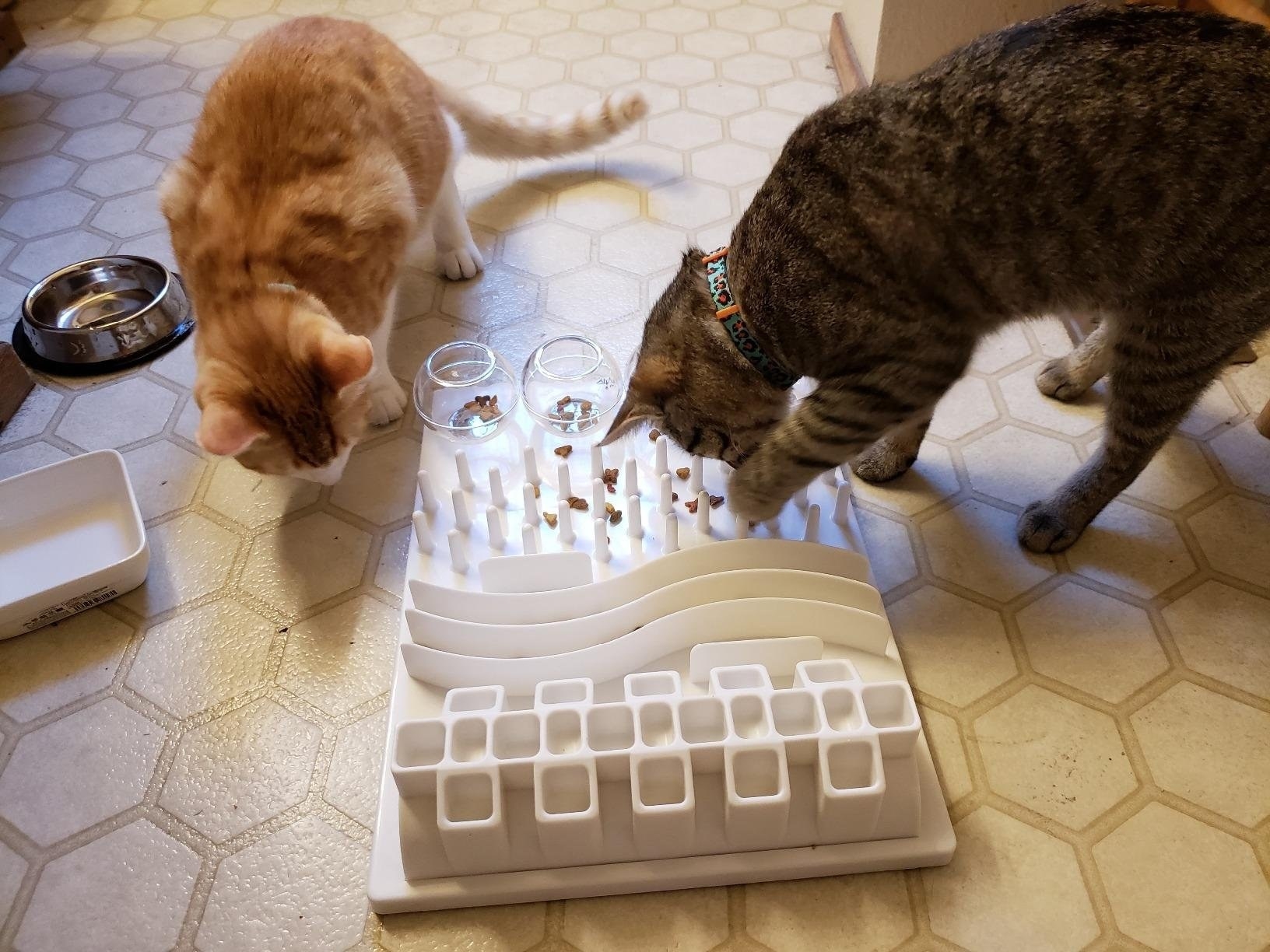 10.
A shimmy shark for the kitty cat in need of a fur-ever friend. This toy will shake and move promoting exercise while helping to bring out the inner hunter in your pet.
11.
A butterfly cat toy prepared to keep them from being a real sourpuss. Instead, the tower-like design is filled with balls they can claw and paw at.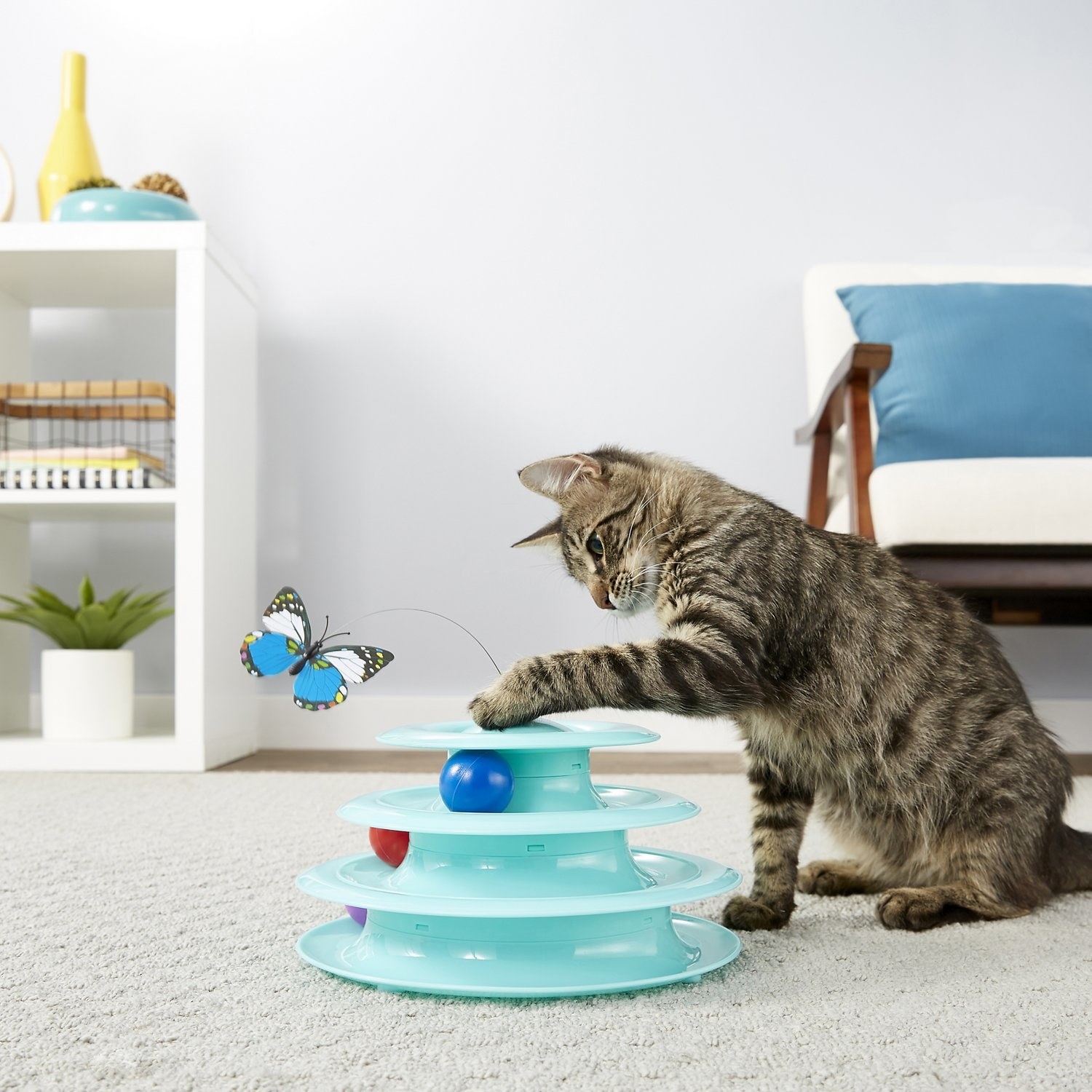 Your pet after they see their new toy...
Reviews have been edited for length and/or clarity.