This is James Charles. He's a YouTuber, makeup artist, and the first-ever male CoverGirl spokesperson.
In his newest video, YouTuber Shane Dawson asked him, "Who's been the rudest celebrity you've ever met?"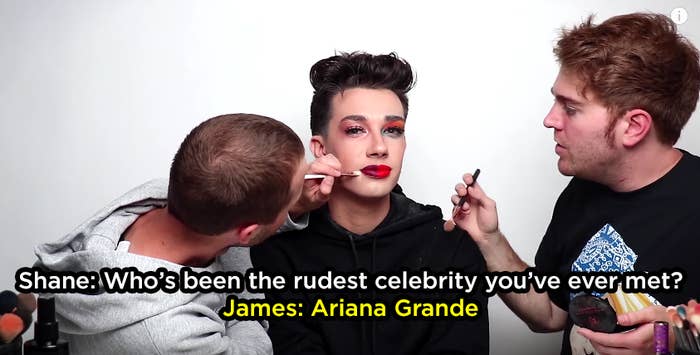 James explained how he and Ariana first online-met. He posted videos from her concert and she followed and DMed him:
I really like Ariana. I just had a really crappy experience with her. I went to her show here in LA. I posted a bunch of videos from the night and she had DMed me like "Thank you for coming!" She was so sweet. I was like, "Love you the most ever in the world!" She followed me and DMed me. She was like, "I wish I knew you were coming. I would've loved to have you backstage."
But this was when James was facing backlash for some controversies, like when he joked about having Ebola, as well as other YouTube-related "scandals."
Because of the controversies, Ariana Grande's fans were not happy with Ariana following James.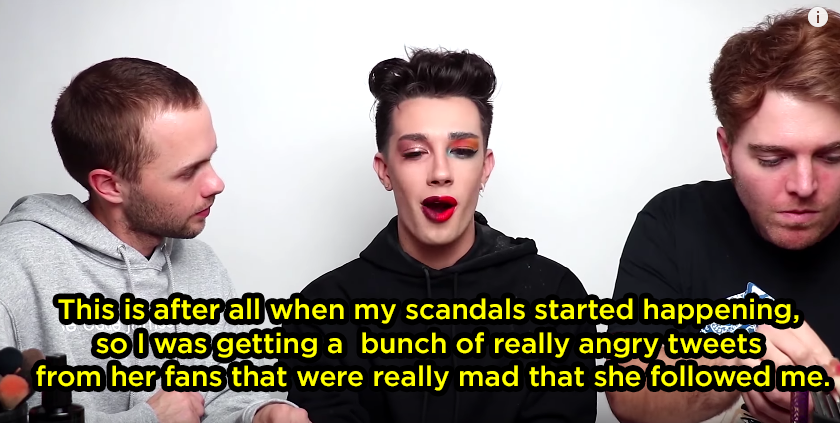 After seeing tweets about Ariana unfollowing him, James checked, and sure enough, she did. So, he messaged her about it.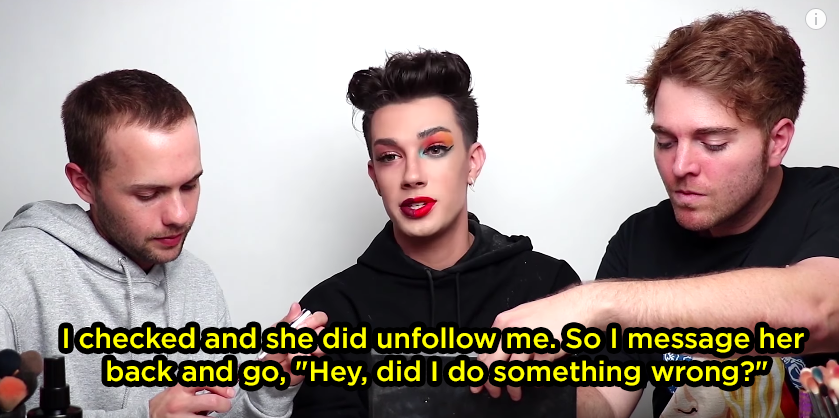 Ariana said she did it because she didn't want to disappoint her fans.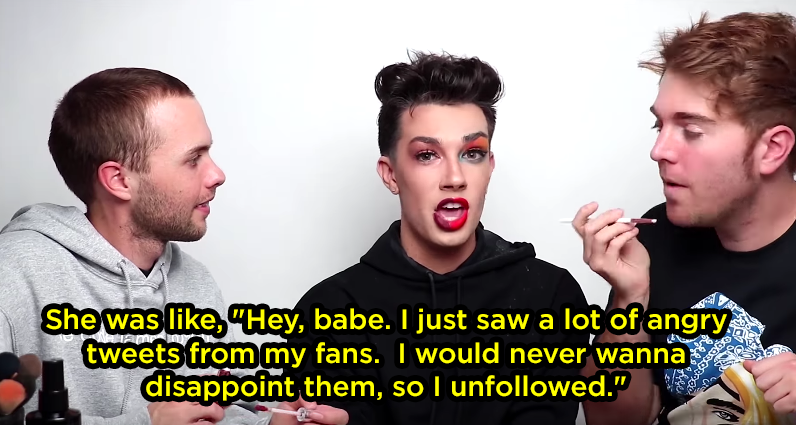 James then let her know that he was disappointed with her decision.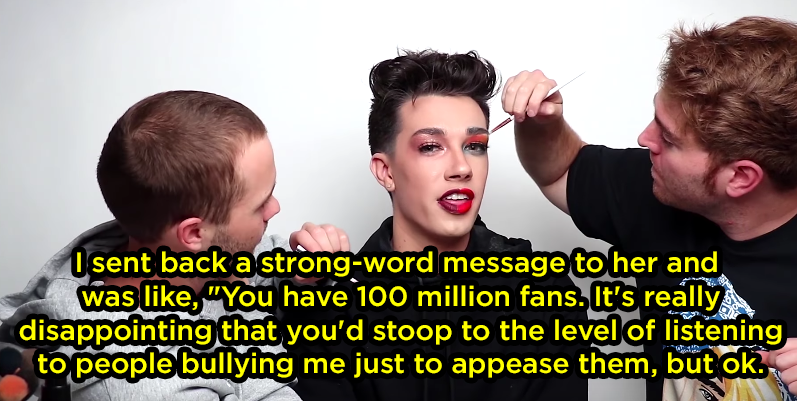 Wow, ok. There's sooo much going on here and so many ways to look at this, so tell me what you think about the situation in the comments below.