It all started with this viral tweet, which joked that "GameStop, Wingstop," sounds like the lyric "Raindrop, drop top" from Migos's song "Bad and Boujee."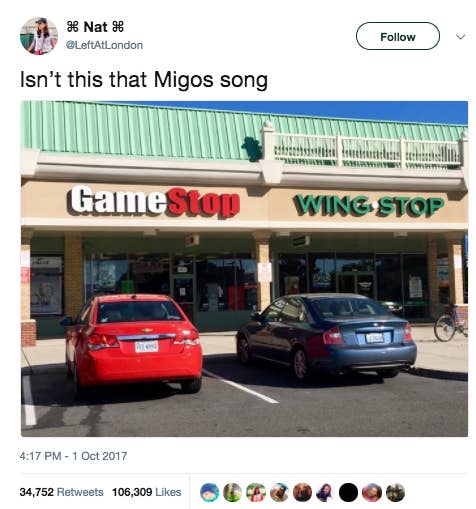 This caused Wingstop to jump in with their own rap: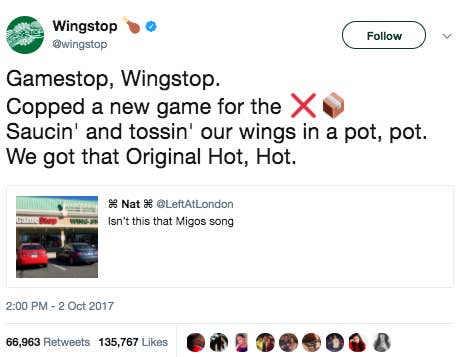 This led a fan to challenge Wendy's, who eventually chimed in with a rap lyric of their own: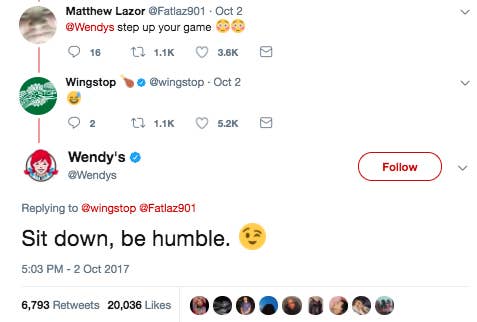 Wingstop then clapped back: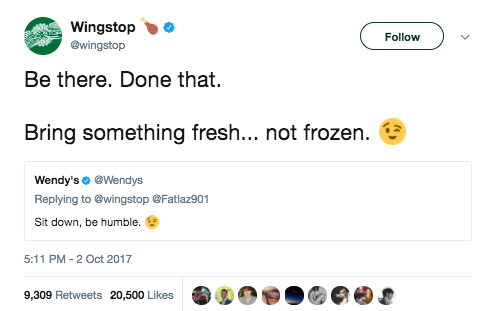 So, Wendy's sent this verse: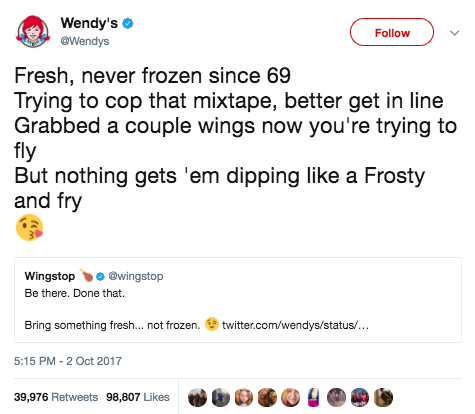 It was far from over. Both of them went back at each other more: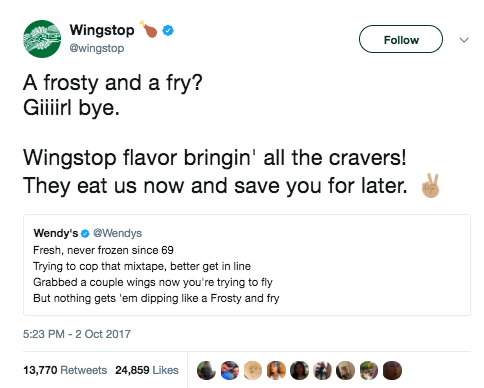 The final round came, and Wendy's definitely did not hold back: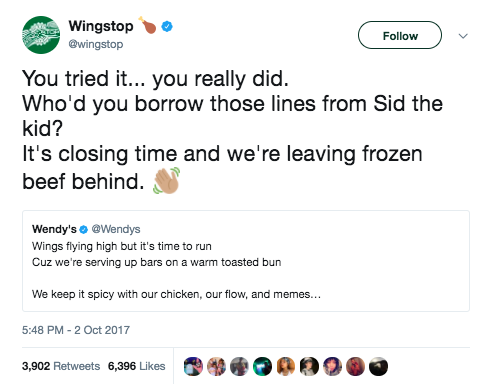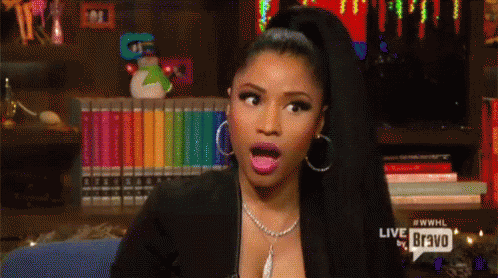 But, if you were worried whether Wendy's and Wingstop are mad at each other, they're not (thank God):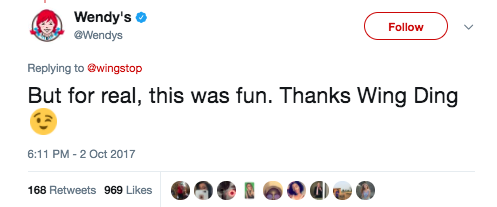 Oops. Something went wrong. Please try again later
Looks like we are having a problem on the server.
Still, who do you think won?