This Girl Sent Her Crush A Presentation On Why He Should Date Her And He Actually Replied
Slide 4: "My Boobs Exhibit Steady Growth Over Time"
This is Lizzy Fenton. She's a student at the University of Minnesota and describes herself as "radically mediocre."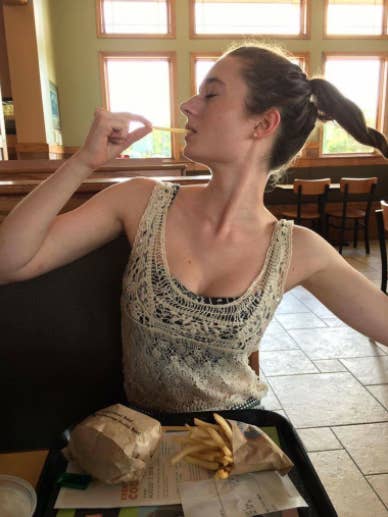 Last month she decided to send her crush, Carter, a presentation, titled "Why You Should Date Me."
In the first slide, she explained how she's a great conversationalist, a classy dresser, and an overall funny AF person.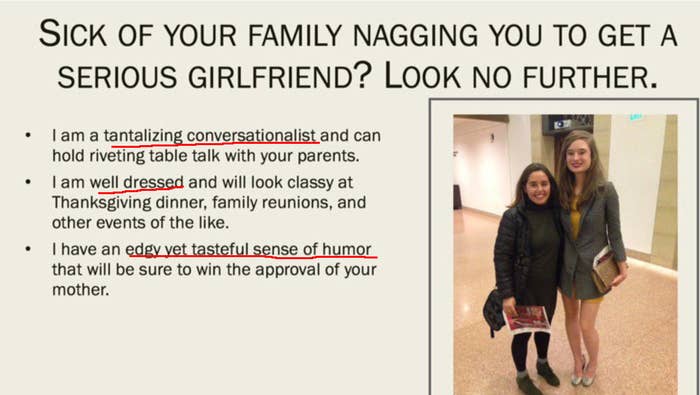 The next slide explains how her different hairstyles make her look like different people — perfect for people who are not into monogamy, she said.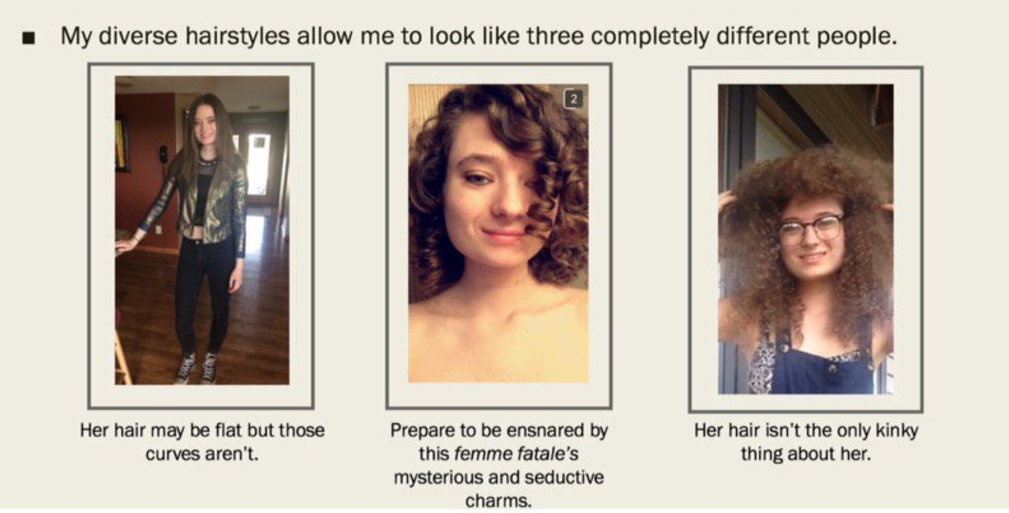 In the next slide — titled "My Boobs Exhibit Steady Growth Over Time" — Lizzy shows the increase of her cup size through the years, predicting that by 2025 "each breast will be roughly the circumference of a human head."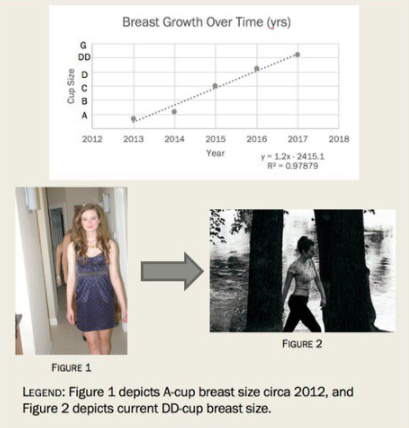 And if Carter should have any financial concerns, he can refer to the "I Am Financially Stable" slide. Lizzy outlines her income, her living situation, and her benefactors (parents).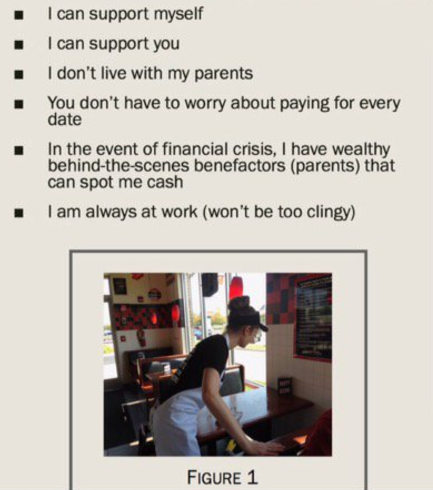 If Carter is still unconvinced, he can refer to totally legit testimonials from Channing Tatum:

So after emailing it to Carter, Lizzy tweeted out the presentation, and it went viral:
When reached for a comment, Lizzy said, "My PowerPoint is stupid. There are far more vastly interesting things to write about."
BuzzFeed reached out to Carter Blochwitz for a comment.
UPDATE: It appears that Lizzy and Carter might actually know each other better than it originally appeared. Proof includes this tweet from October 2016 and Carter's Instagram page. Regardless, great PowerPoint!
Update: This post has been updated to include further details about Lizzy and Carter.