1.
This person photoshopped a flat tire to get out of work:
2.
This girl convinced a guy they had the same number: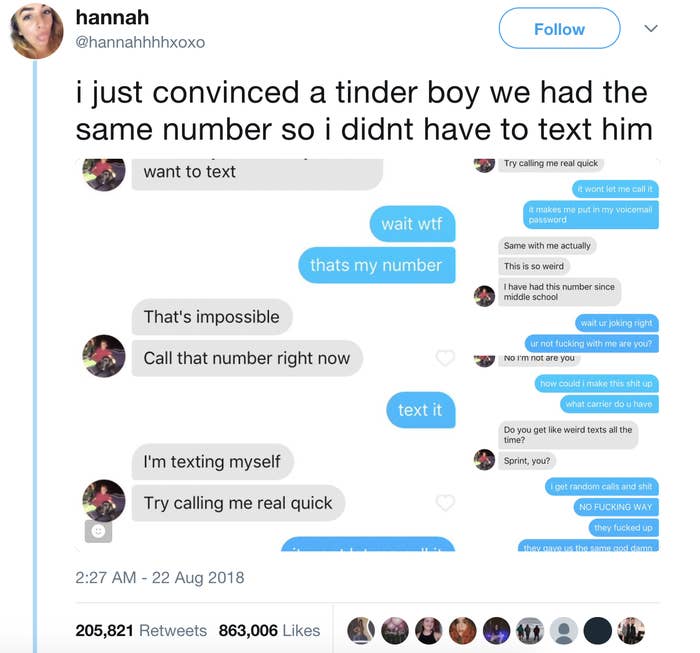 3.
This little scammer ordered $300 worth of toys with her mom and dad's credit card:
4.
This 2-year-old scammed for ice cream:
5.
This girl scammed this guy through role-playing:
6.
This little brother scammed Fox News: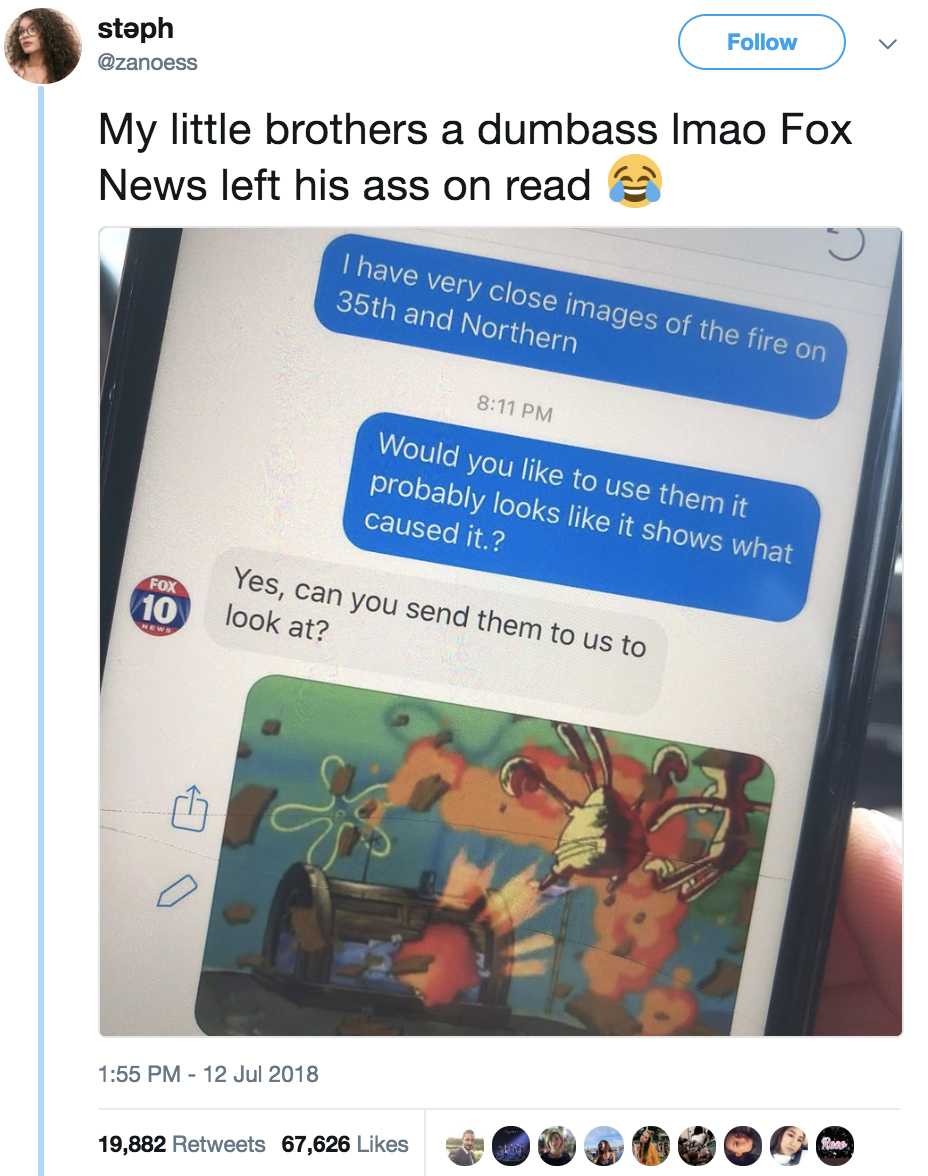 7.
This guy used copy-and-paste to scam his friends to come hang with him: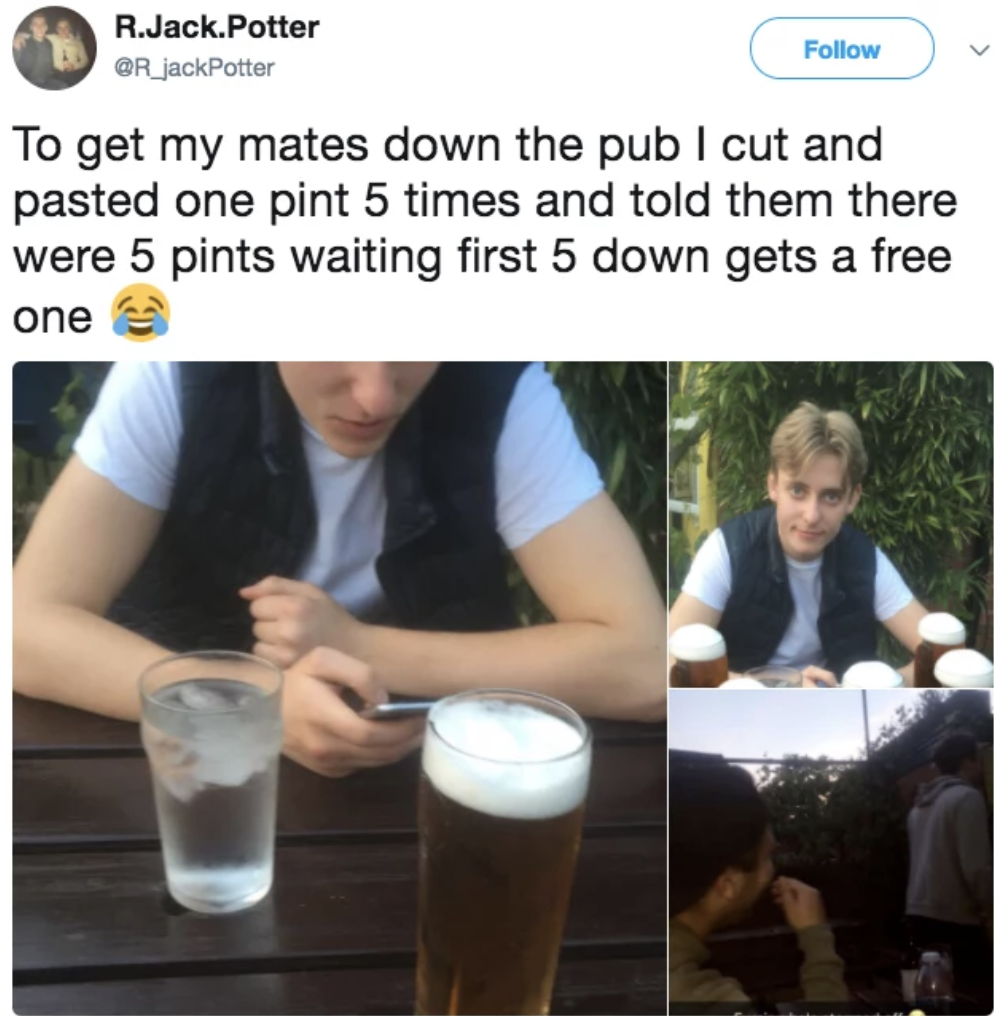 8.
This dad pretended he was the prime minister of Morocco to get a reservation:
12.
This friend group is an iconic bunch of scammers: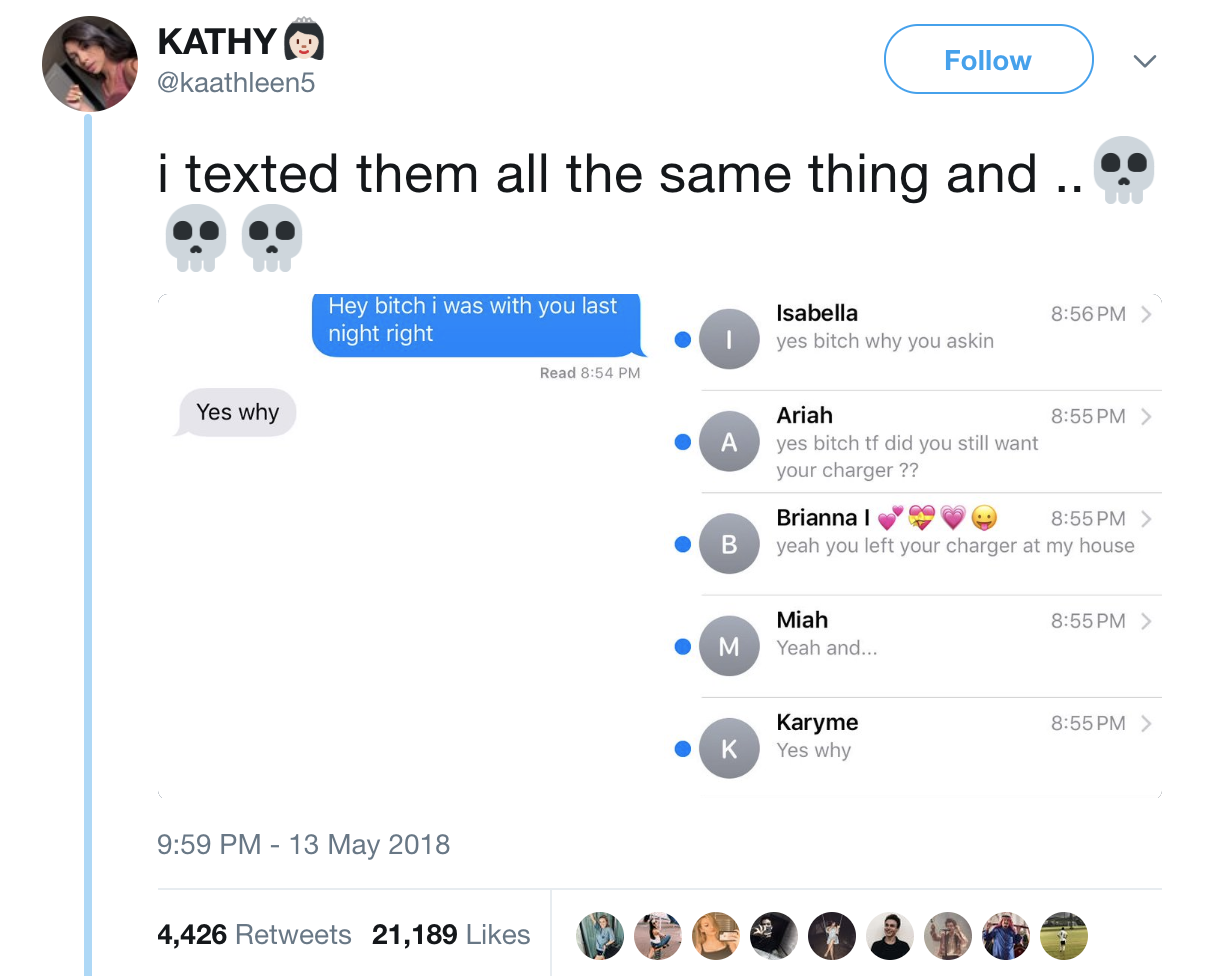 13.
And finally, this girl is the ultimate scammer, tricking Tinder matches into sending her $5 (and then unmatching them):