Taylor Swift's "Folklore" Film Unveils The Creative Process Behind The Mystifying Album
"I may not be able to go to 'The Lakes' right now, but I'm going there in my head."
This summer, Taylor Swift released Folklore, and everything about it was different. The album didn't feature Taylor's face head-on, like her other records; her release was completely impromptu, rather than months of Easter eggs and clues about the upcoming project, and the tracks themselves were vicarious, featuring the narratives of other people and characters. So much was atypical for Taylor Swift — but it worked.
The album received acclaim from critics and fans alike, and Folklore went on to sell 846,000 records in its first week, which is unheard of in 2020.
But because of the COVID-19 pandemic, fans haven't been able to hear the songs live. And like most artists, Taylor breathes new life into her songs with her live performances. She talks about their conception and even shares tidbits about collaborations as well as clues/references in her thoughtfully crafted lyrics.
Taylor knows fans love these backstories. Whether the song is born from a small conversation ("We Are Never Ever Getting Back Together") or as a response to the caricature of her public image ("Blank Space"), we love them, and we study them.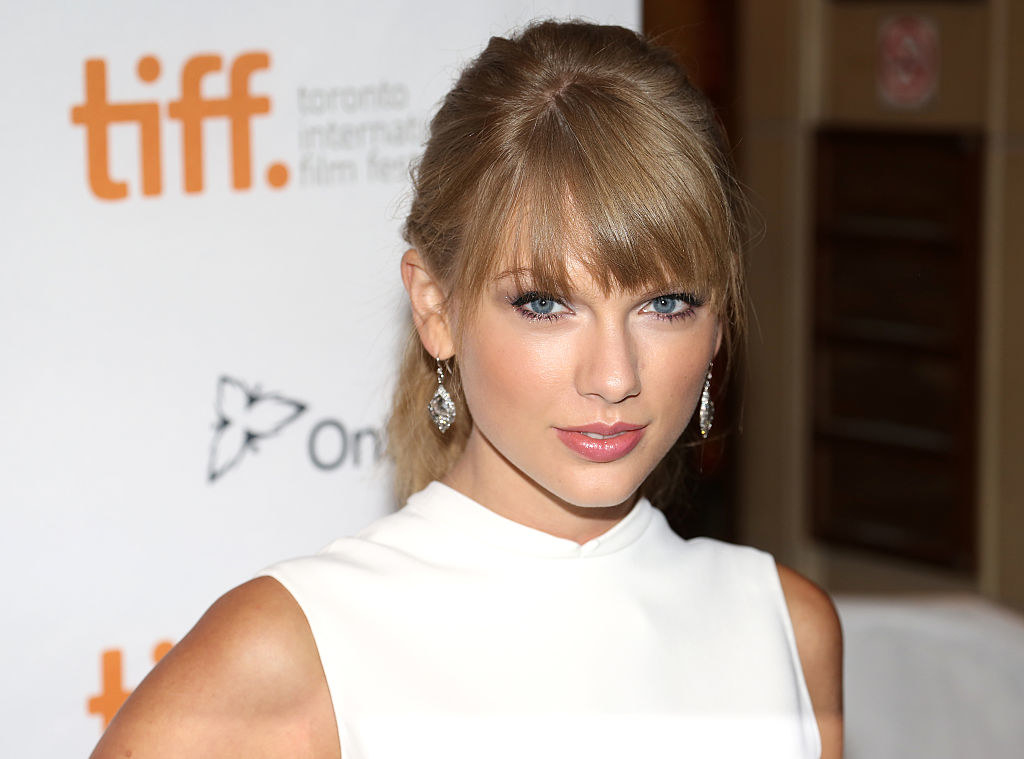 Well now, thanks to Taylor's new film Folklore: The Long Pond Studios, we get to hear and see the creative process behind Taylor's most mystifying, on-first-listen confusing, and ultimately, best album. The best descriptor is not up for discussion.
"I think when lockdown happened, I just found myself completely listless and purposeless," Taylor said in the opening of the film. So, she started to write songs. After meeting Aaron Desner from the National backstage at one of their shows, Taylor started working on instrumental tracks he would text her, and ultimately started creating Folklore.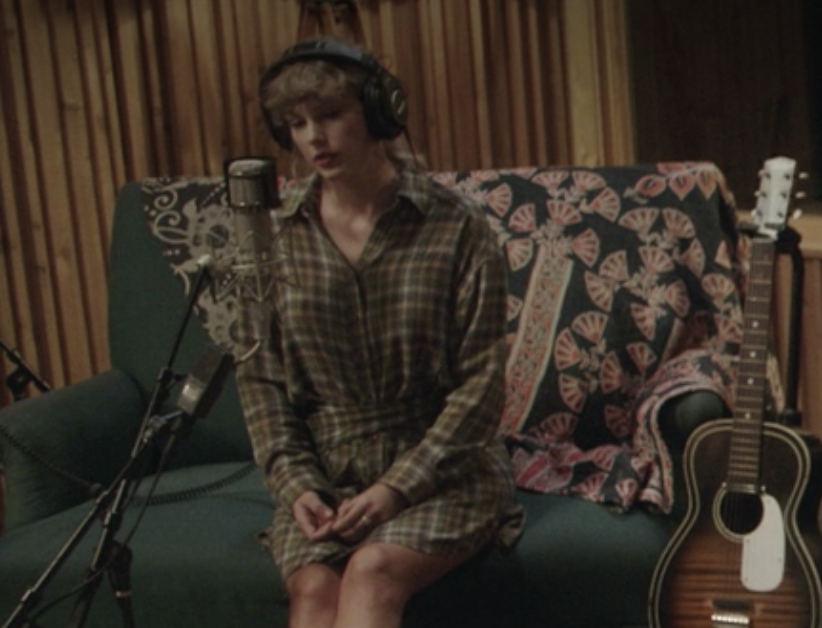 The film intertwines live performances from Long Pond Studios in New York with commentary about each song. Here are some of my favorite (and key) takeaways.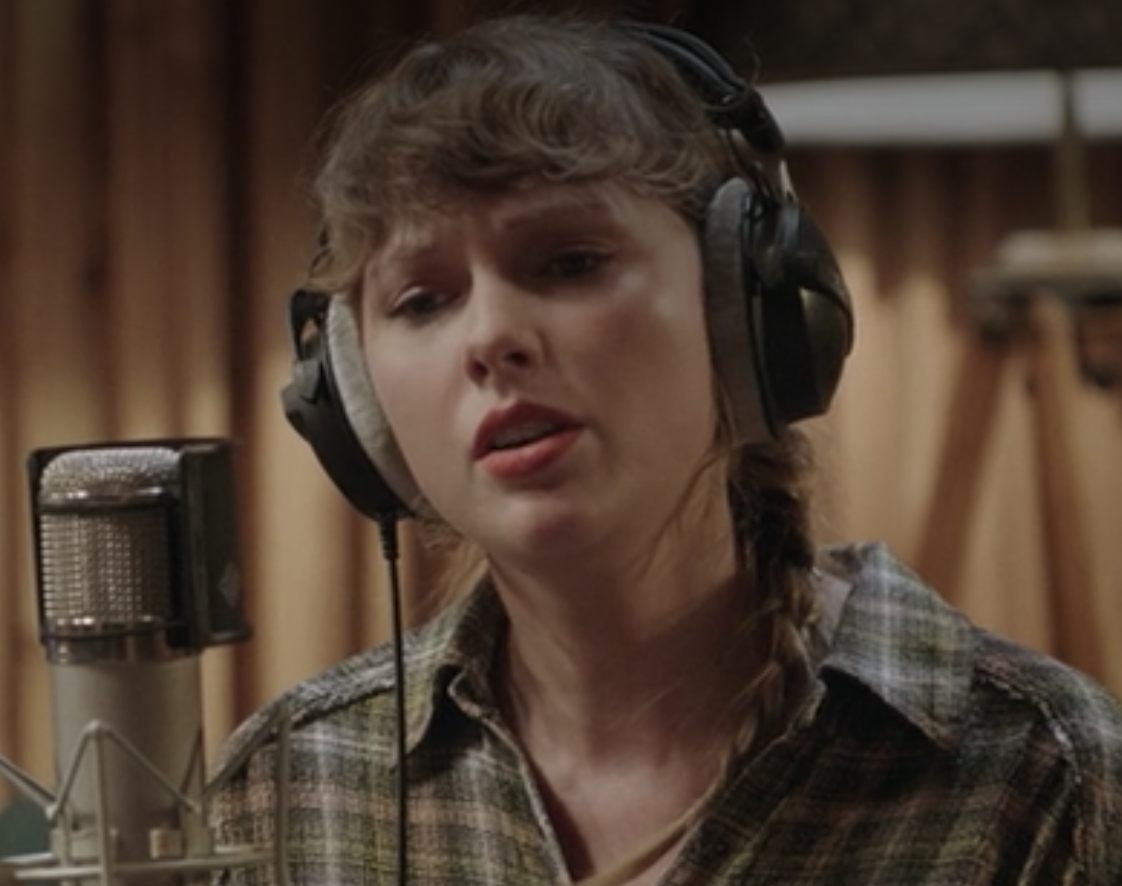 Describing the opening track "the 1," Taylor said, "[The song] is updating a former lover on what your life is like now and trying to be positive about it. It's also about where I am creatively — I'm just saying, 'Yes, I'm putting out an album in the worst time you can put one out.'"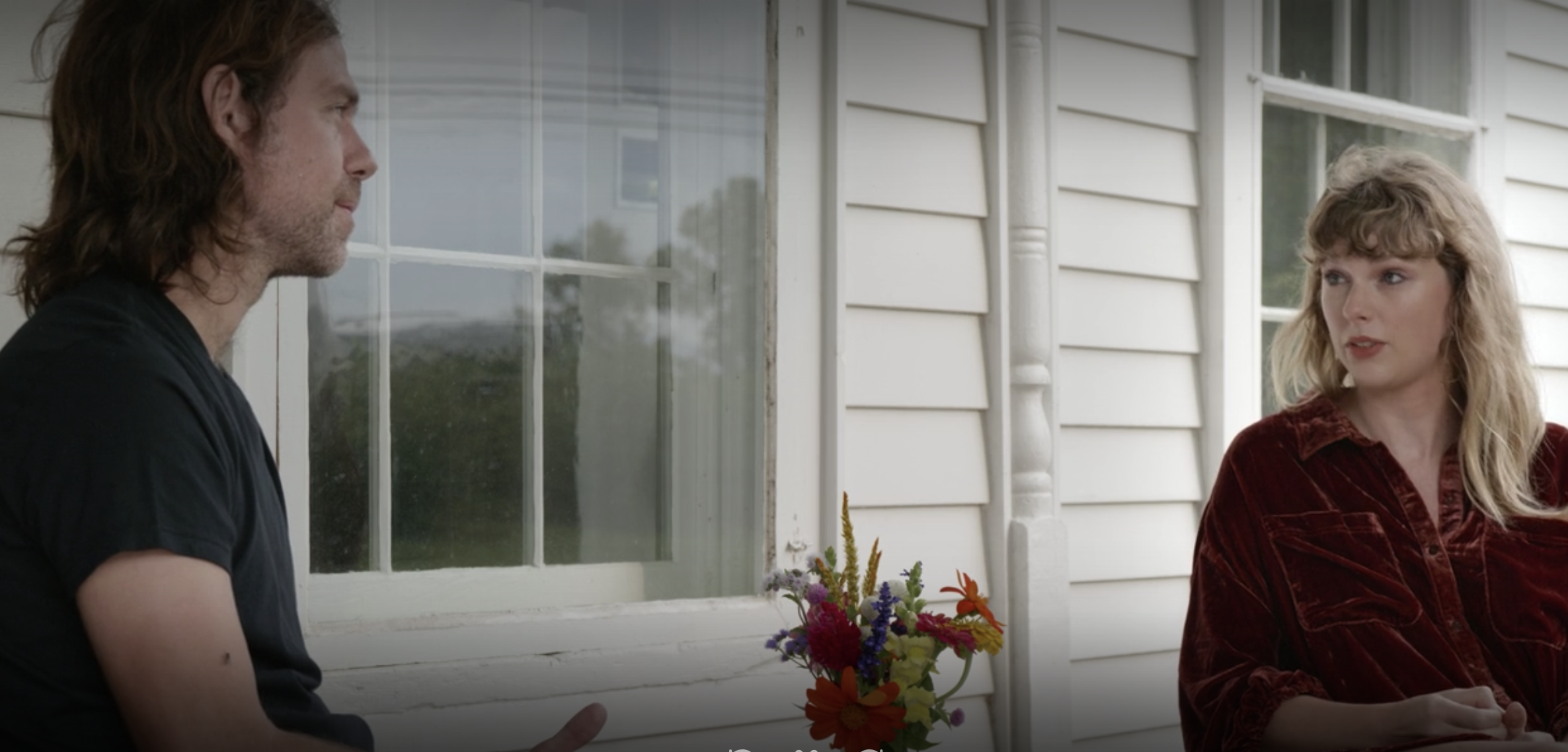 Sitting with Aaron and her long-time collaborator Jack Antonoff, Taylor talked about "The Last Great American Dynasty," a song she wrote about the woman who lived in her house before her. "I had been wanting to write a song about Rebekah Harkness since 2013, probably. And I'd never figured out the right way to do it because there was never a track that felt like it could hold an entire story of somebody's life and whatever and move between generations."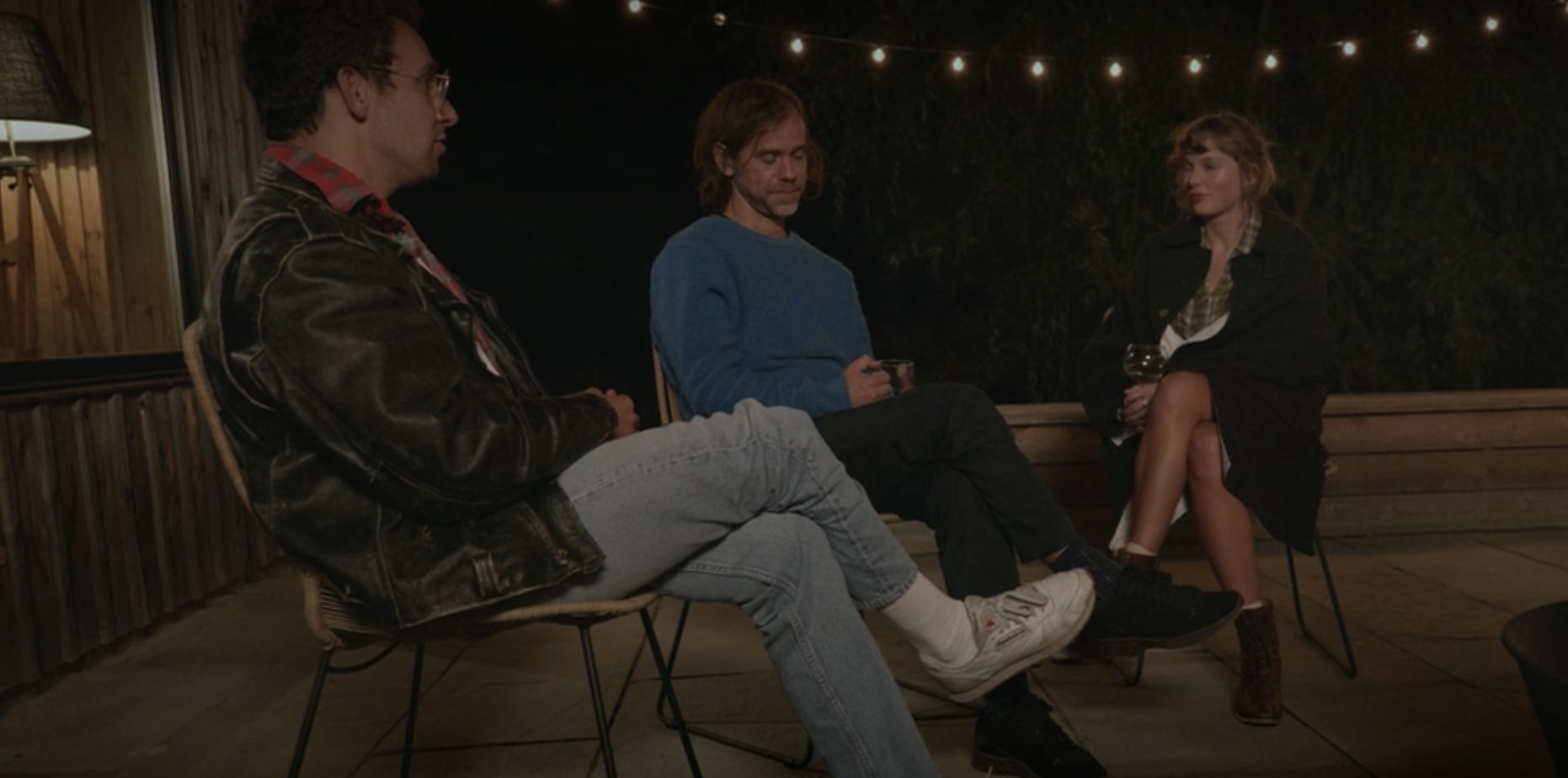 "Then when I heard it, I was like, 'Oh my god, I think this is my opening. This is my moment. I can write the Rebekah Harkness story.'"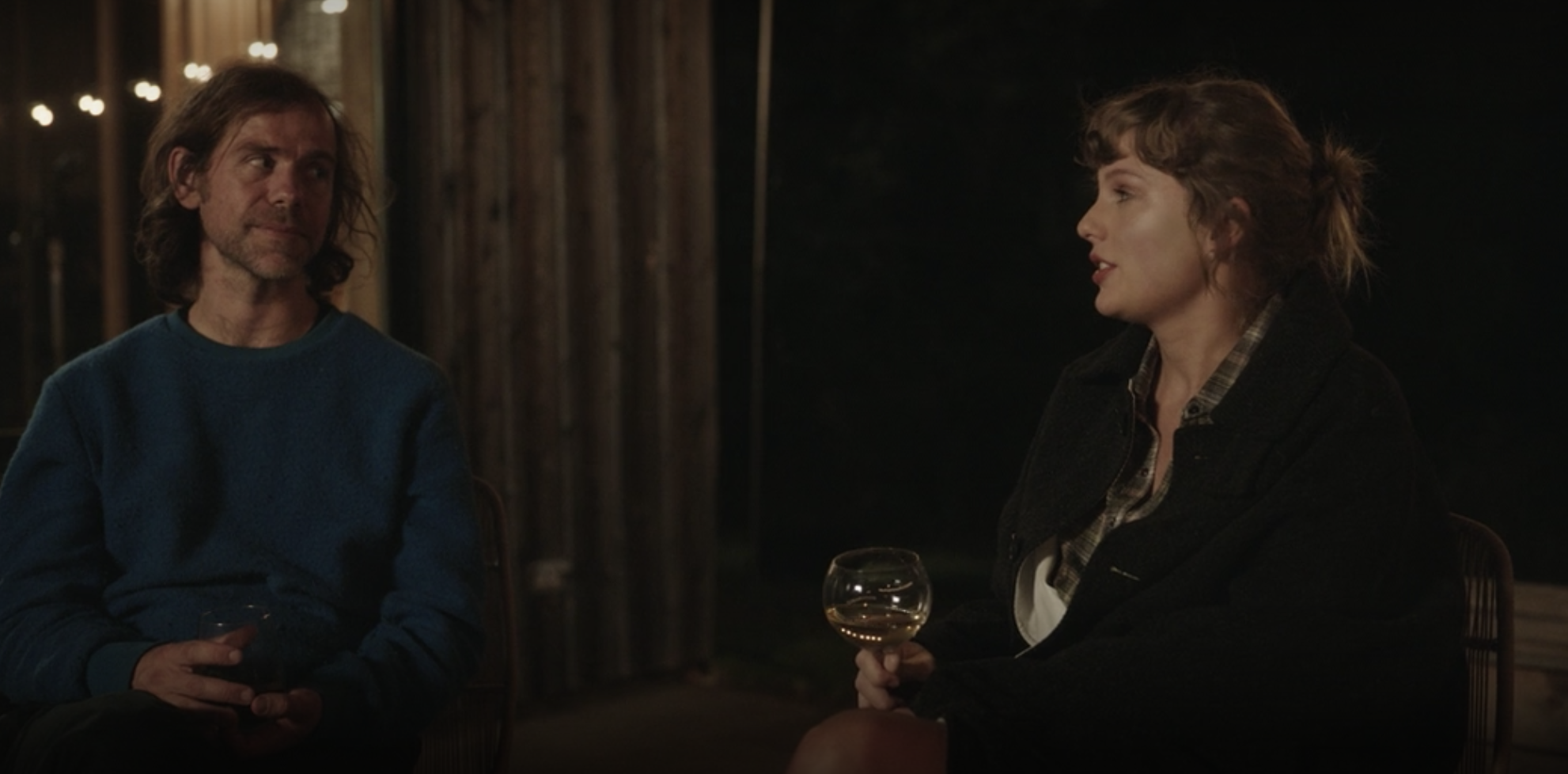 Taylor also opened up about "Exile" and revealed that one of the song's mysterious cowriters, "William Bowery," is actually her boyfriend, Joe Alwyn. "Joe plays piano beautifully. He's always just playing and making things up and kind of creating things. Joe had written that entire piano part."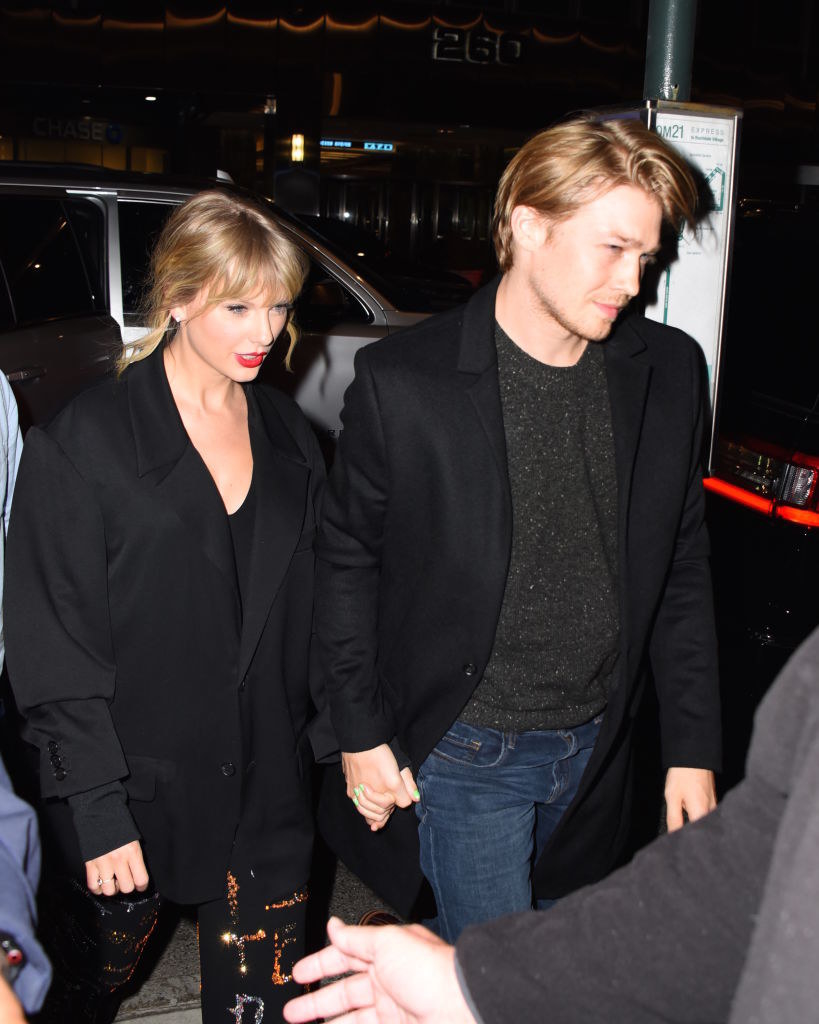 "He was singing the Bon Iver part, the 'I can see you standing honey, with his arms around your body, laughing but the joke's not funny at all,'" she added. "He was just singing it. And I was entranced and asked if we could keep writing that one."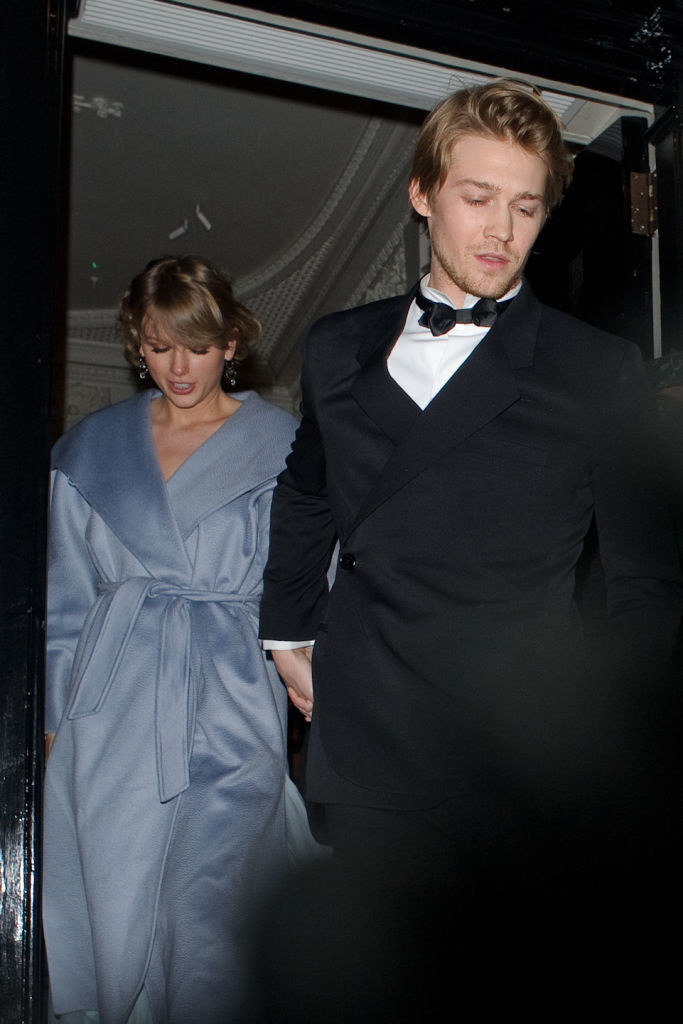 "Picking a track five is a pressurized decision, but I knew from day one this was probably going to be it," Taylor said about "My Tears Ricochet." "It's kinda a song about karma, it's about greed — it's about how somebody could be your best friend, your companion, and your most trusted person in your life. And then they could go and become your worst enemy who knows how to hurt you because they once were your most trusted person."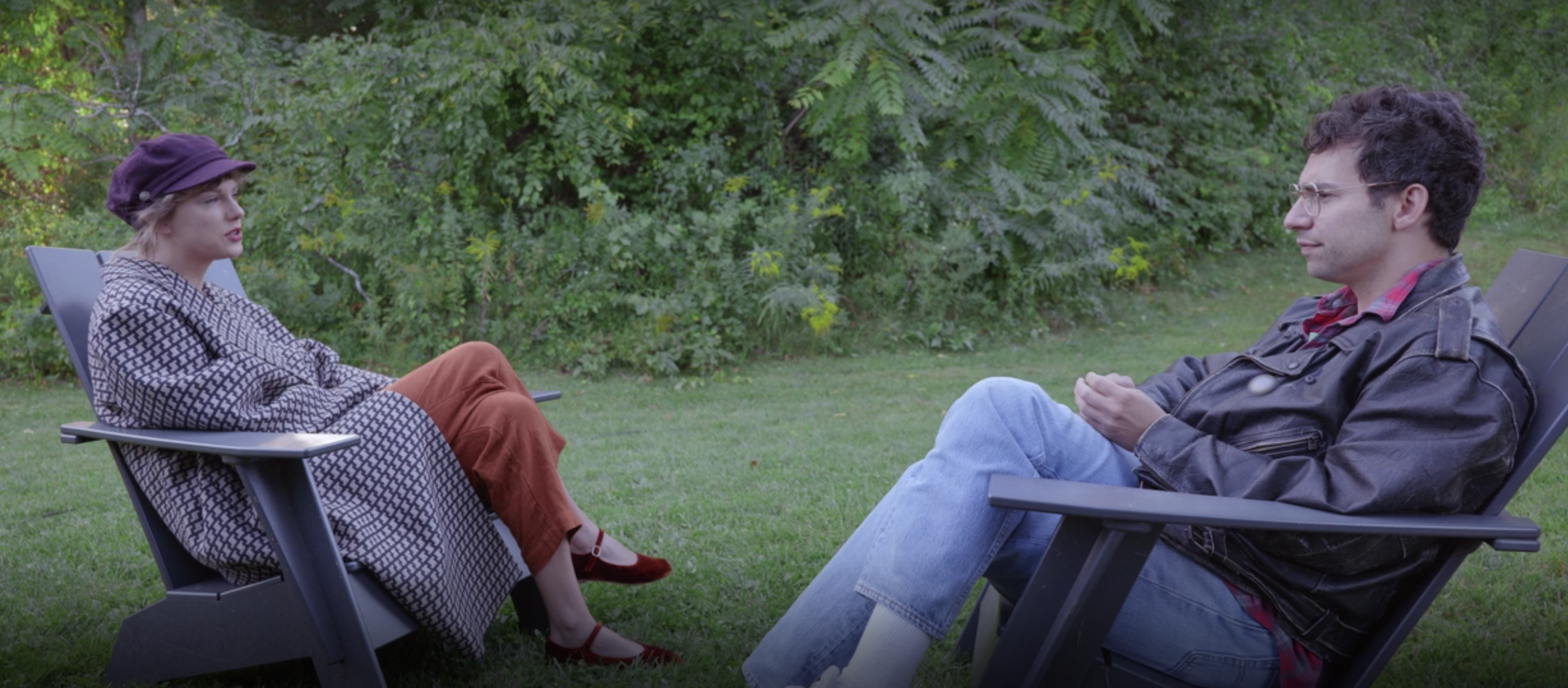 As for the fan favorite "Mirrorball," Taylor revealed she wrote this song after finding out Lover Fest was canceled. "I realized here I am writing all this music, still trying, knowing I have an excuse to sit back and not do something, but I'm not."
Taylor also opened up about the "Cardigan," "Betty," and "August" narrative, and personally, I never knew August was a person until now.
"'Cardigan' is Betty's perspective 20–30 years later, looking back on this love — that was this tumultuous thing. In my head, I think Betty and James ended up together. She ends up with him, but he really put her through it. 'August' was obviously about the girl that James had this summer with. But she's not a bad girl. She's a sensitive person who fell for him. She thought they had something very real. And then he goes back to Betty."
One fascinating part of the film was Taylor's explanation of "Mad Woman." She said, "The most rage-provoking female element of being a female is the gaslighting," she continued. "For centuries, we've just been expected to absorb male behavior. Silent absorption of what any guy decides to do."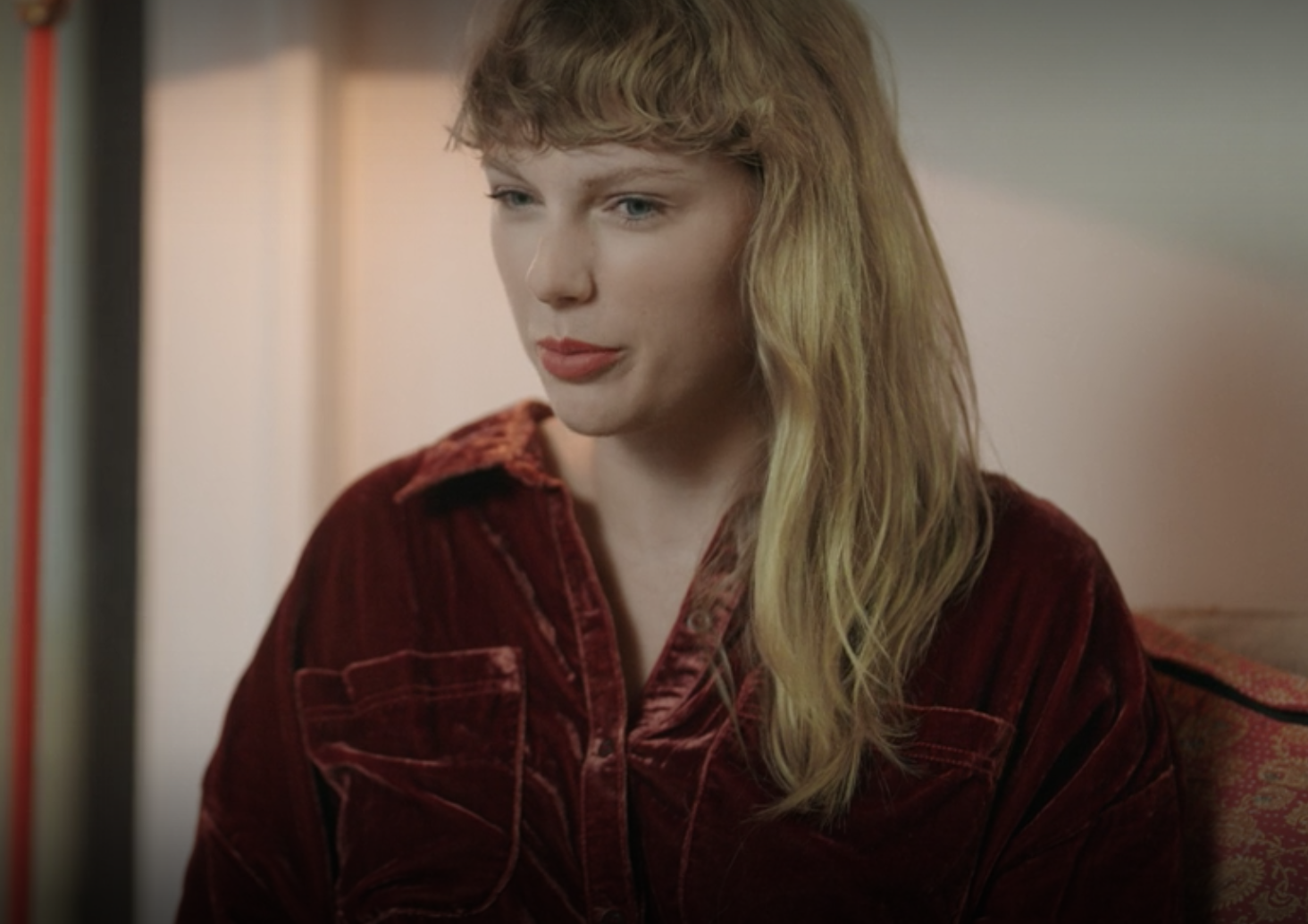 As for the escapist bonus track "The Lakes," Taylor said she was fascinated by the isolation and peace of living in the Lake District in the UK. "I've always written about this cottage backup plan. 'The Lakes' is really talking about relating to people 100 years ago."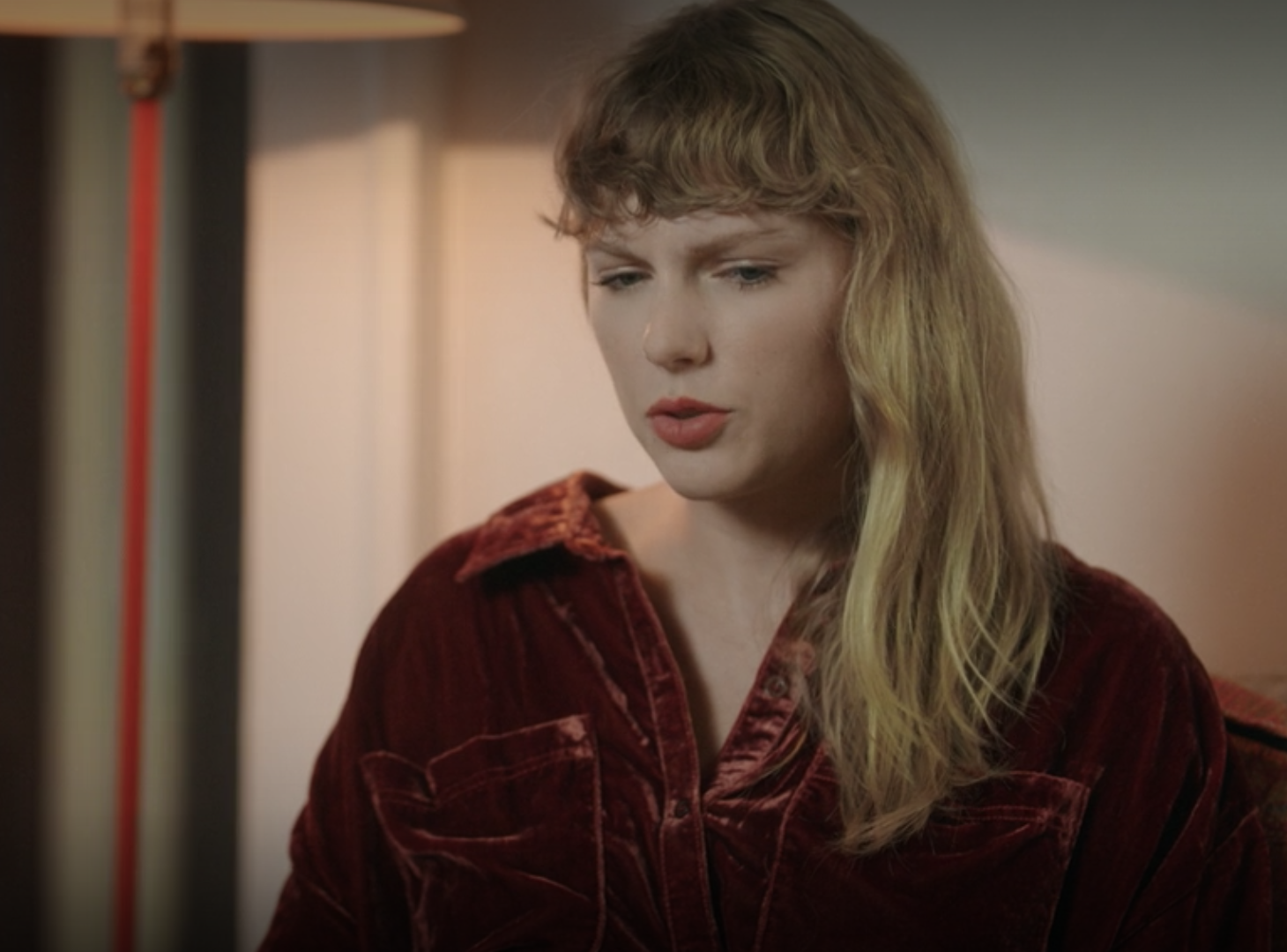 "I went to William Wordsworth's grave and sat there and went, 'Wow. You went and just did it. You just went away — you kept writing, but you didn't subscribe to the things that were killing you.'"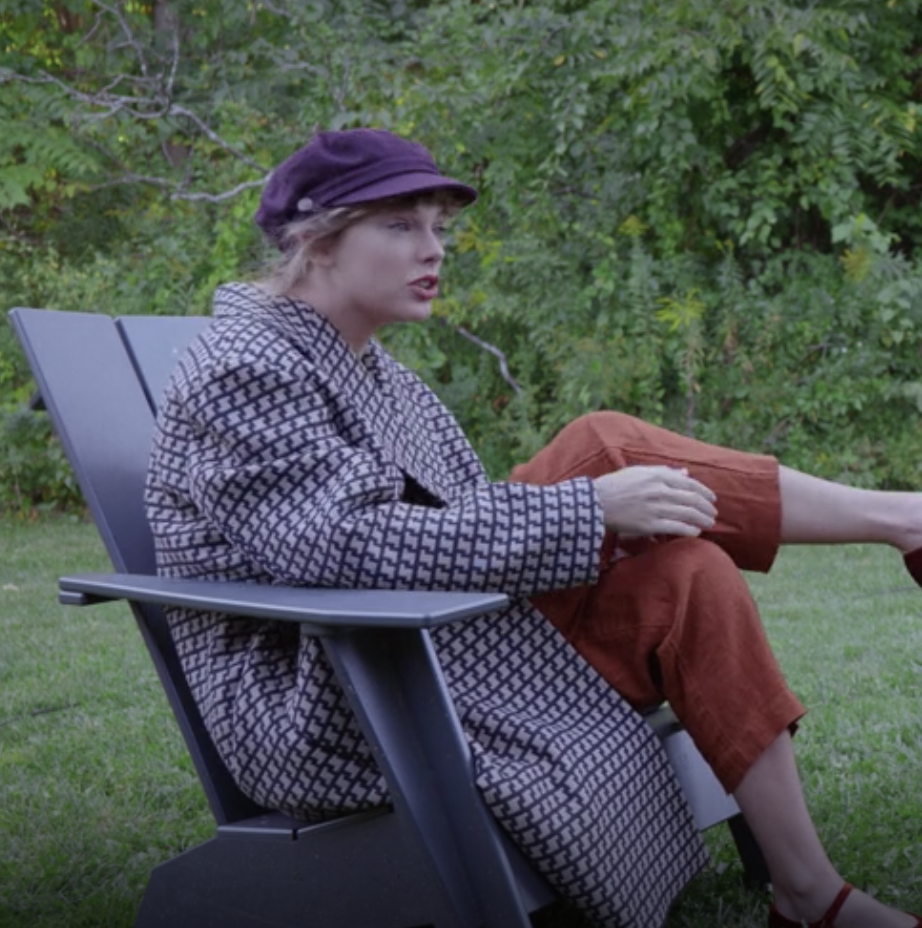 And finally, Taylor explained, "That's really the overarching thing I felt when writing Folklore. I may not be able to go to 'The Lakes' right now, or go anywhere, but I'm going there in my head."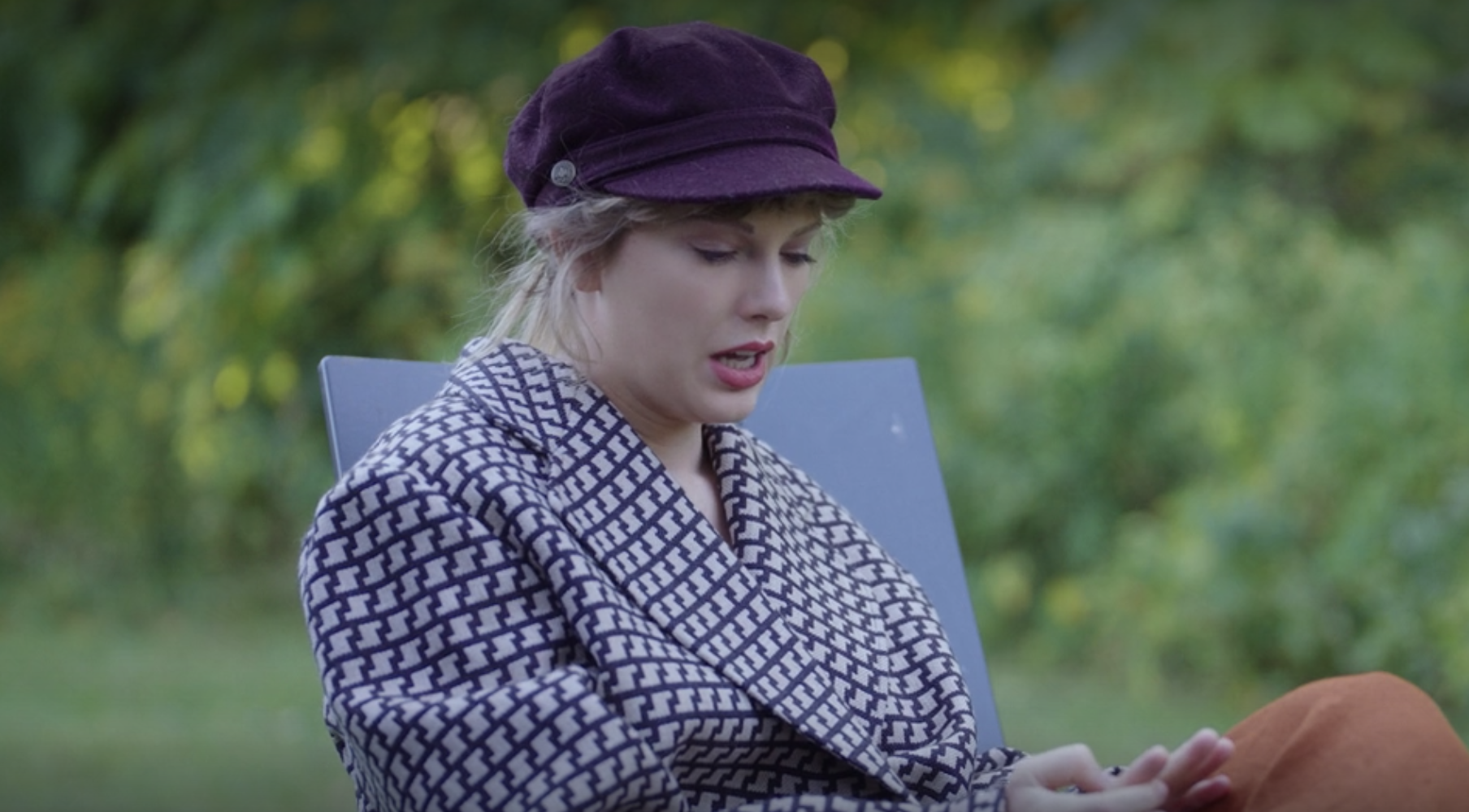 And thank you, Taylor, for providing us with an album that feels like so many things — a trance, an escape, an exciting new novel, a familiar hug, and all the emotions that come from a Taylor Swift album.
You can watch the full movie and watch Taylor explain all of her Folklore songs on Disney+, and listen to the live album on streaming platforms now.