Okay, so it's not my job to educate you on the Lauren Conrad–Speidi feud. YOU SHOULD KNOW. (But in case you're unfamiliar, here's a quick explainer.)
Anyways, a few days ago, Lauren posted this Halloween Insta of her son, captioned "This little lamb had his first trip to the pumpkin patch today 🎃."
Soon after, the fashion website Who What Wear tweeted an article, saying, "Could Lauren Conrad have picked a cuter Halloween costume for her baby?"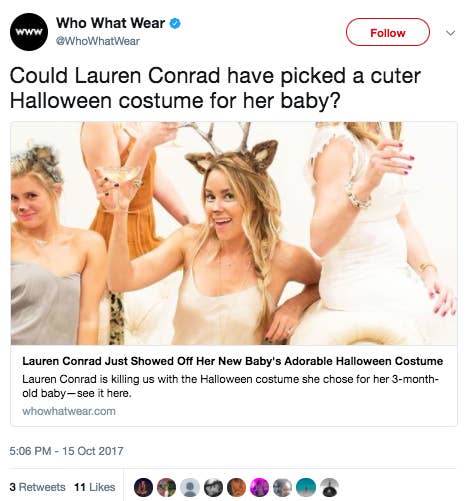 Spencer responded to their question, saying "yes," as in "yes, Lauren could have picked a cuter costume for her baby."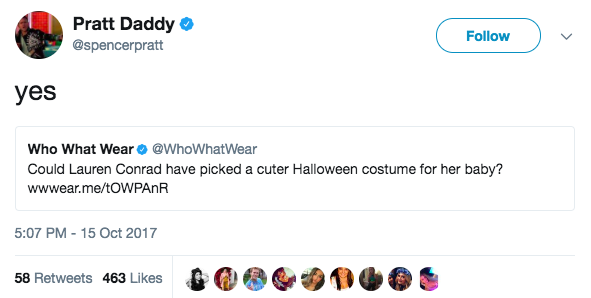 He then said that in his opinion, the costume could've been cuter.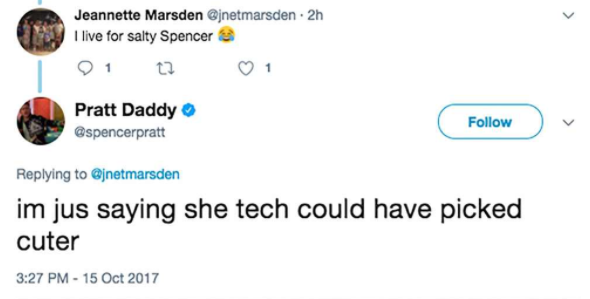 Some people thought Spencer's dig at Lauren was hilarious: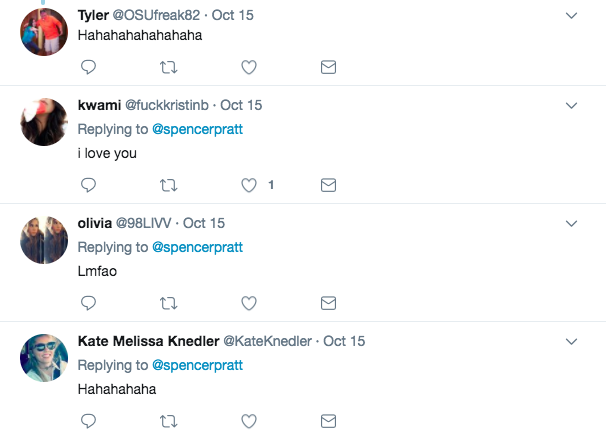 But others were like, "Spencer, enough."