Spencer Pratt Just Threw Some Shade At Lauren Conrad On Twitter
Not cool, Spencer.
Okay, so it's not my job to educate you on the Lauren Conrad–Speidi feud. YOU SHOULD KNOW. (But in case you're unfamiliar, here's a quick explainer.)
Anyways, a few days ago, Lauren posted this Halloween Insta of her son, captioned "This little lamb had his first trip to the pumpkin patch today 🎃."
Soon after, the fashion website Who What Wear tweeted an article, saying, "Could Lauren Conrad have picked a cuter Halloween costume for her baby?"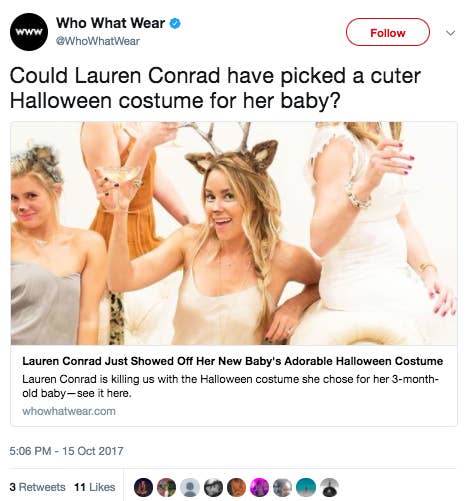 Spencer responded to their question, saying "yes," as in "yes, Lauren could have picked a cuter costume for her baby."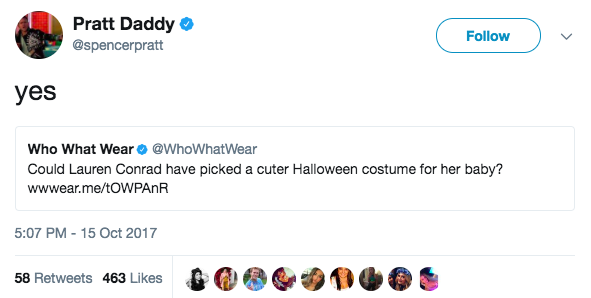 But others were like, "Spencer, enough."
Oops. Something went wrong. Please try again later
Looks like we are having a problem on the server.
What do you think?
He shouldn't have said anything, especially about a baby.

I wholeheartedly don't care.

And who exactly are these people?