Zac Efron Talked About That Time Madonna Tapped Him
Good for them.
Oh, you know, when they both showed up at an MMA fight alone without any friends (???) and were seated next to each other.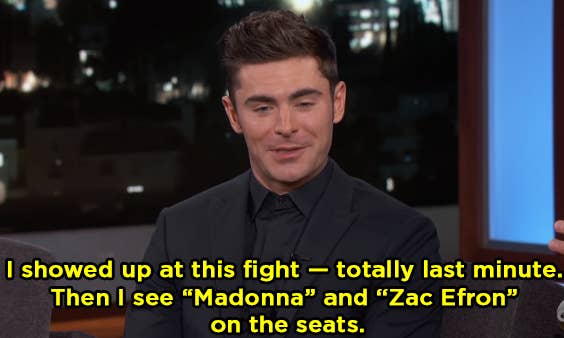 Zac had nothing but praise for Madge, but Jimmy was still pretty sure something went on between them: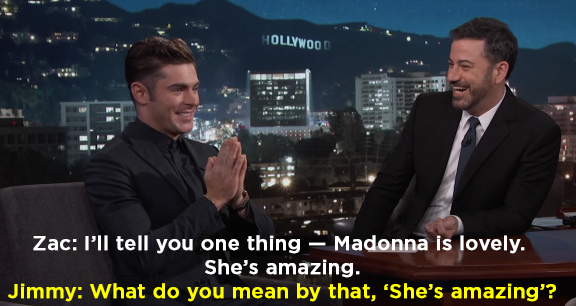 Whether Zac is kidding or not — good for you, Madonna. 👏
Oops. Something went wrong. Please try again later
Looks like we are having a problem on the server.
Ok, so do you think Madonna actually tapped that?