Hilary Duff Gave Nico Tortorella Her Breast Milk And He Drank It
"Banks gonna be pissed."
Three months ago, Hilary Duff gave birth to her adorable daughter, Banks.
And on Friday, the Younger actress and her costar Nico Tortorella had a table read.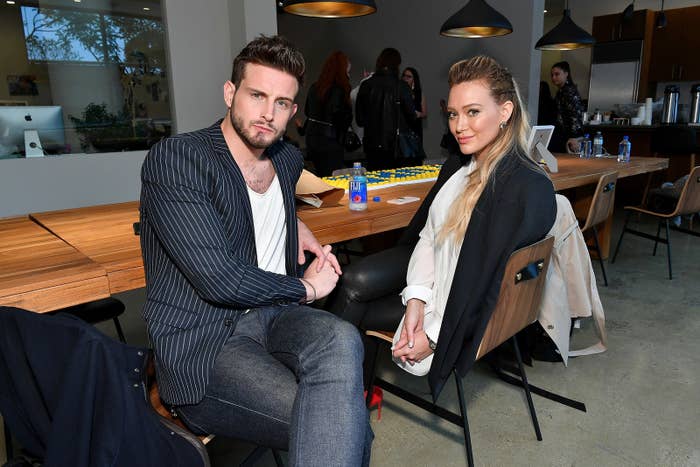 And according to her and Nico's Instagram stories, Nico decided to try her breast milk.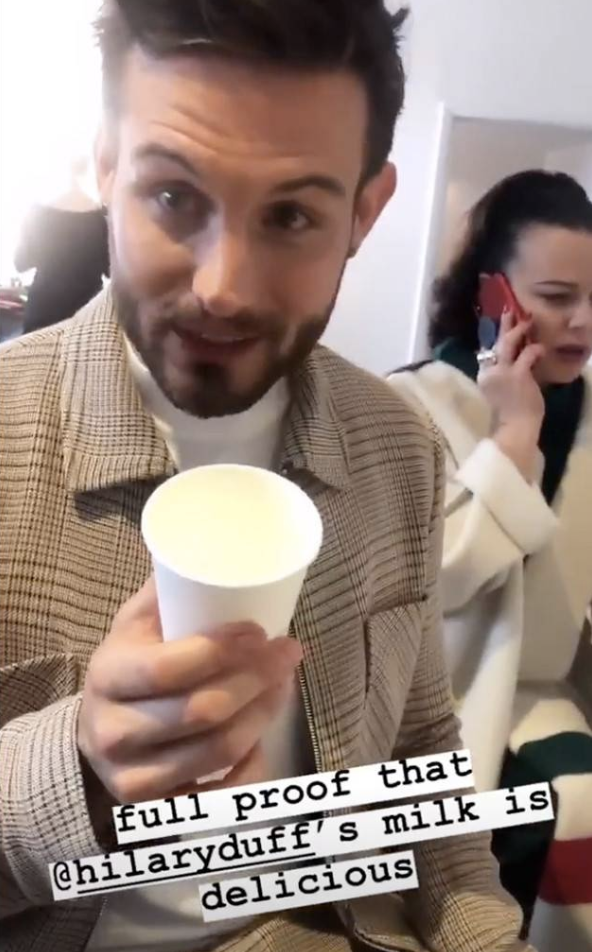 "Mmmm...it is delicious!" Nico said after drinking it. "Can I have some more?"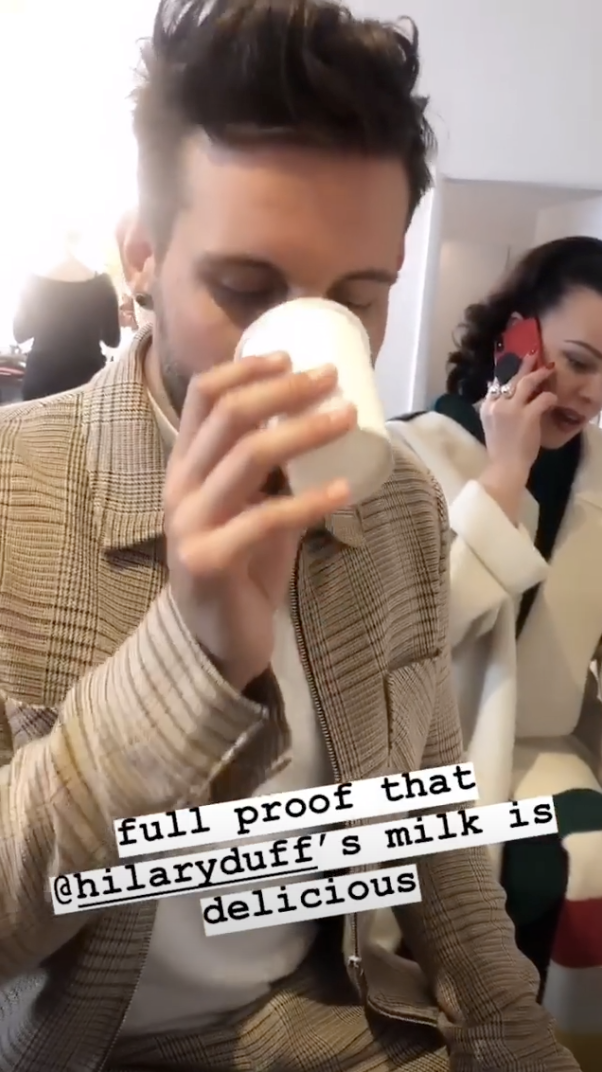 "You're a sicko, dude!" Hilary joked.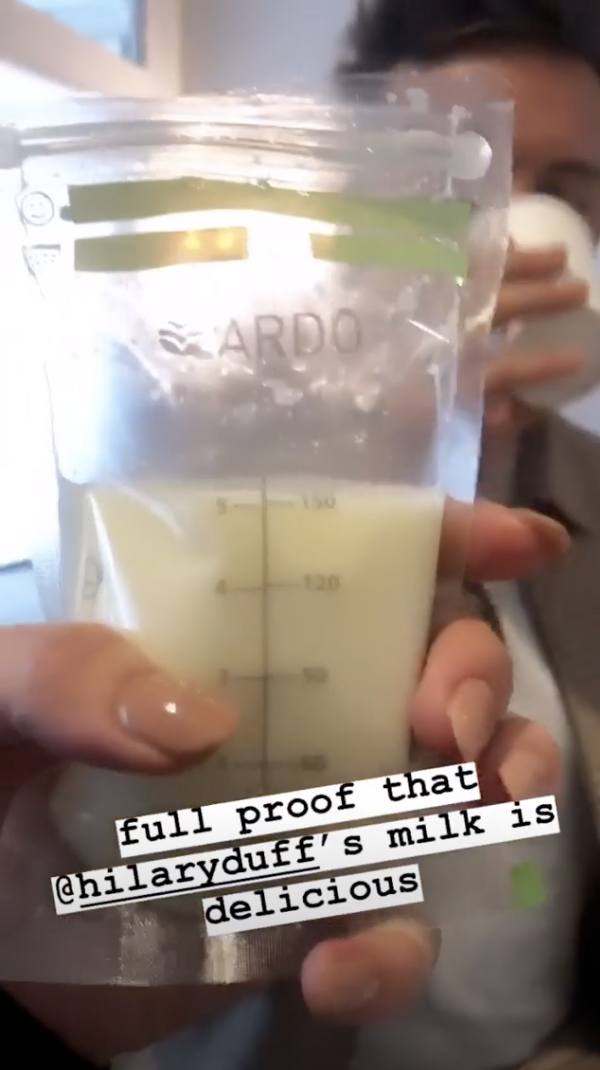 "Banks gonna be pissed," she wrote on her ride home.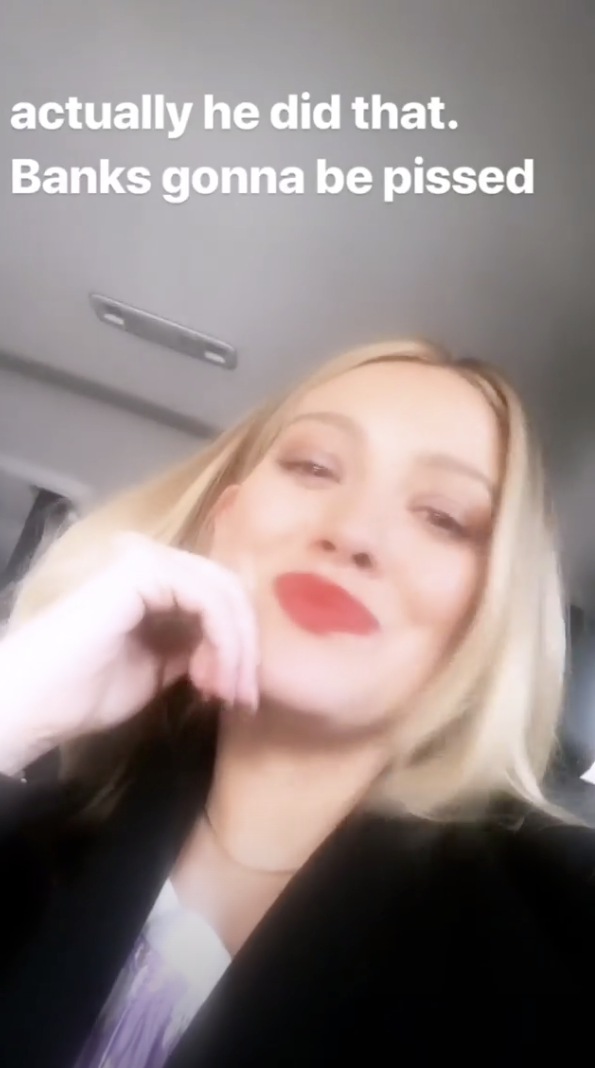 But soon as she got home, she posted a pic of Banks — who was anything from pissed. So, this story thankfully has a happy ending. That's all, bye!