At the Oscars last week, comedian Chris Rock made a joke about Jada Pinkett Smith, calling her "G.I. Jane." Jada struggles with alopecia (hair loss), so the joke definitely didn't sit well with her — or her husband Will Smith, who then slapped Chris onstage.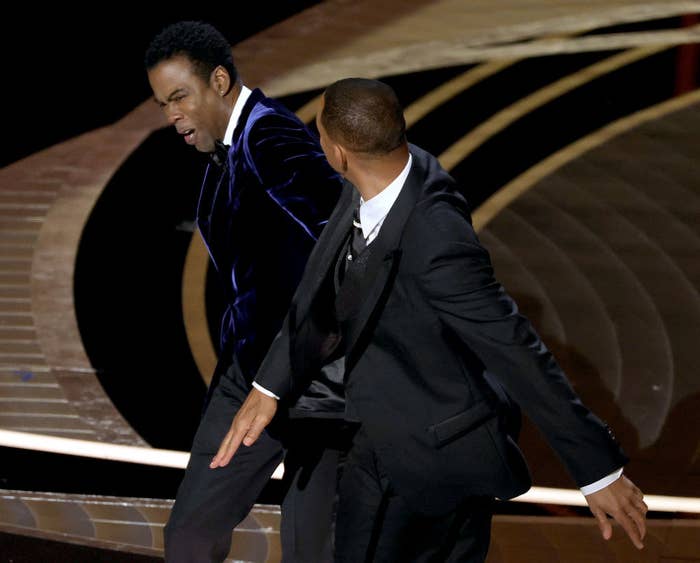 It portrays Will being approached by a superfan/seat filler, who totally gushes over "Will" (Chris Redd) and asks "Will" for a selfie. Mid-selfie, we hear Chris Rock tell the infamous G.I. Jane joke off-screen, to which Will tells the seat filler, "Hey, I'll be right back, man."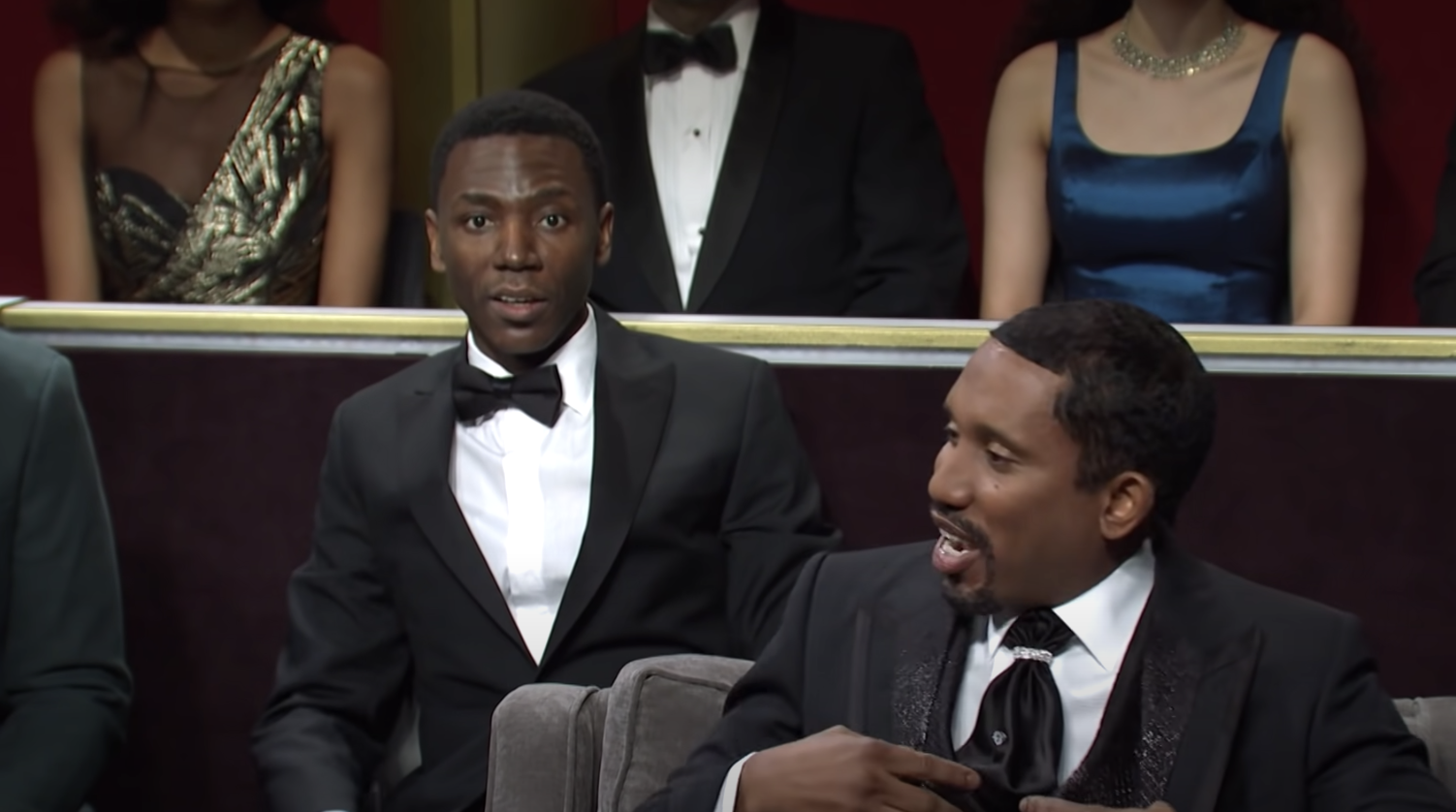 The camera stays on the fan, who reacts to the sound of a loud slap on stage (which is out of frame):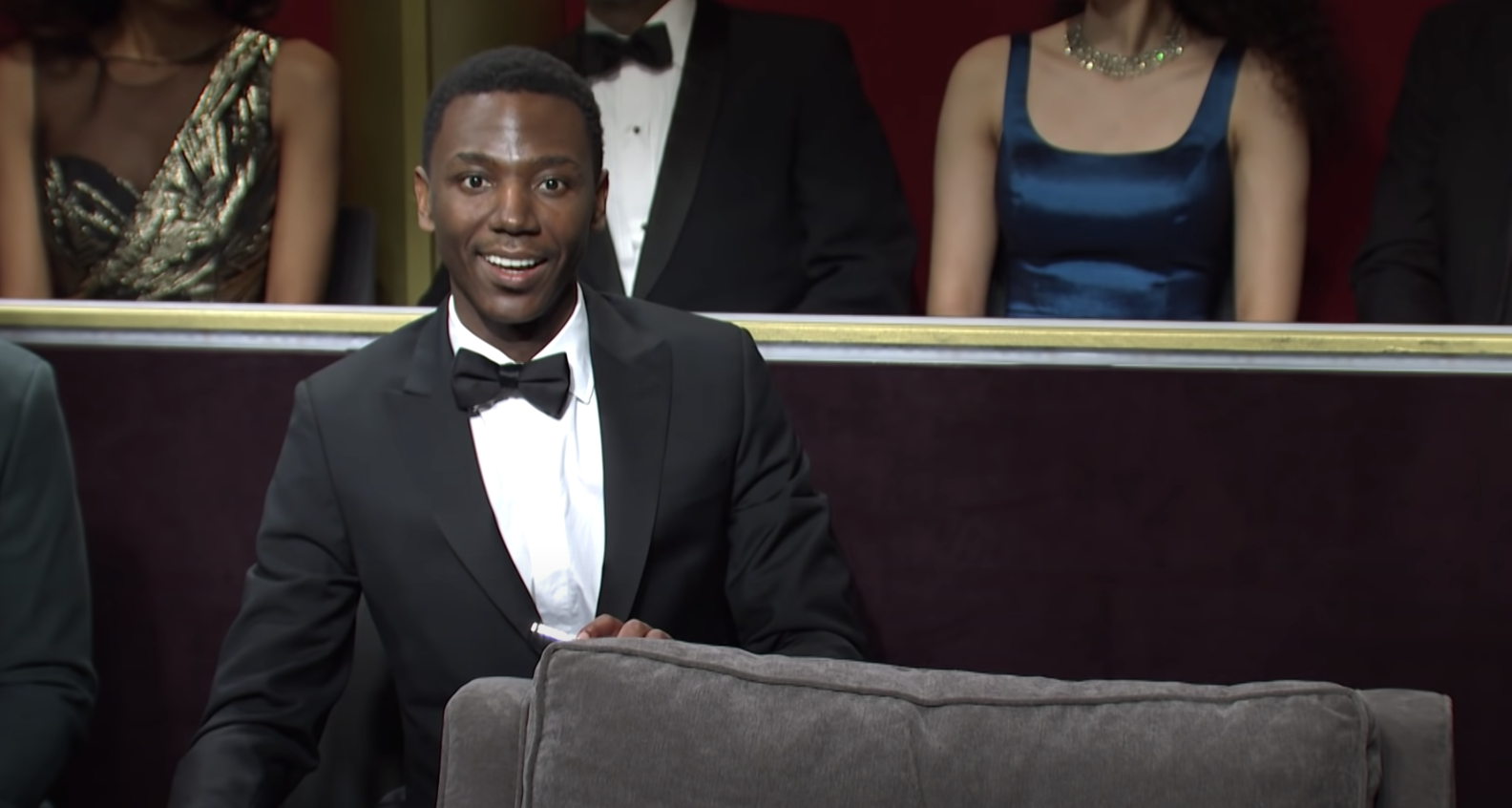 When Will returns, the fan is shocked and seems to be treading super lightly with Will: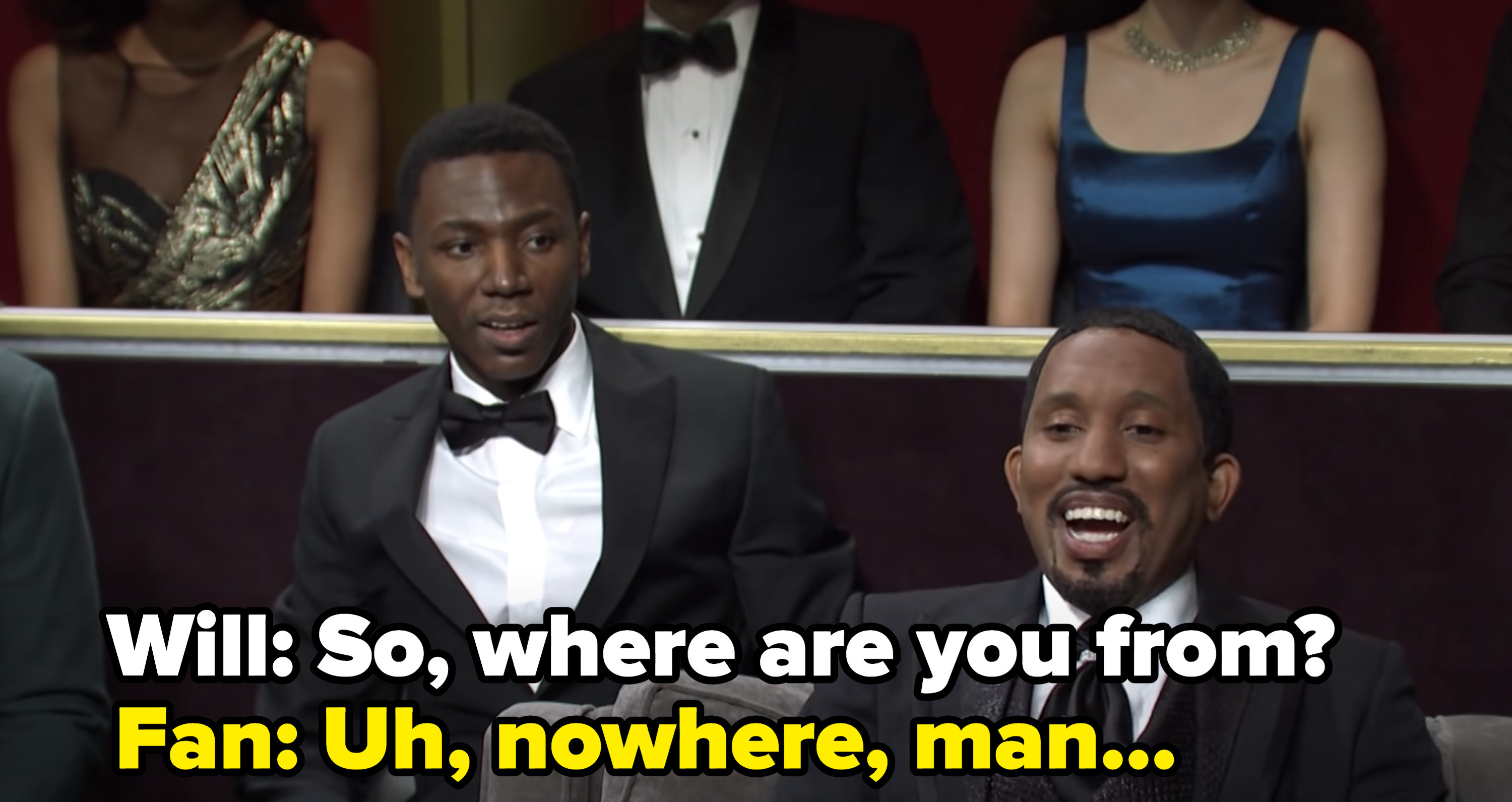 We then see Will scream the now-infamous, "Keep my wife's name out your fucking mouth!"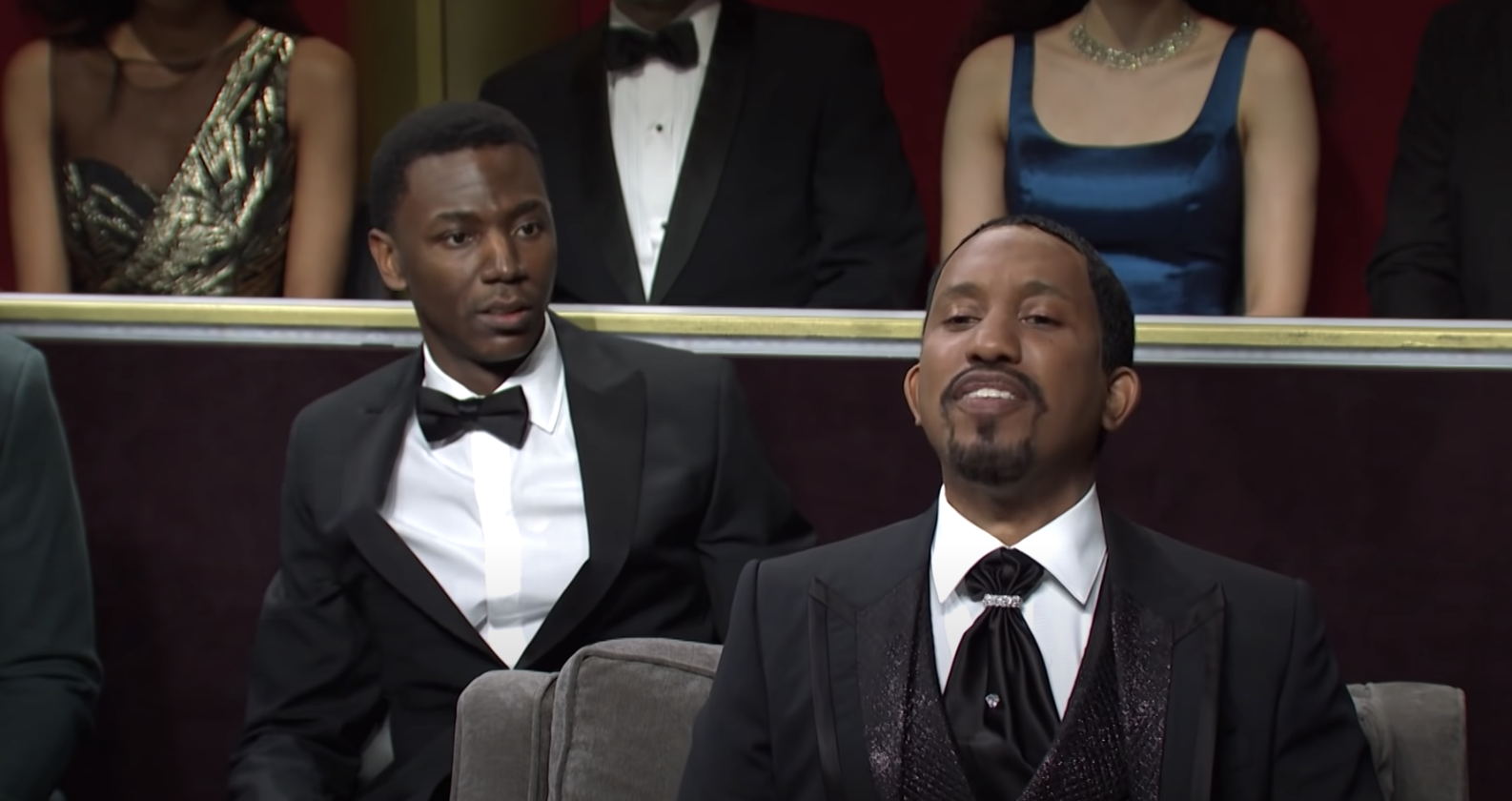 Will floats in and out of being nice to the fan — talking movies, tuxes, and selfies — and back to screaming at an off-screen Chris Rock.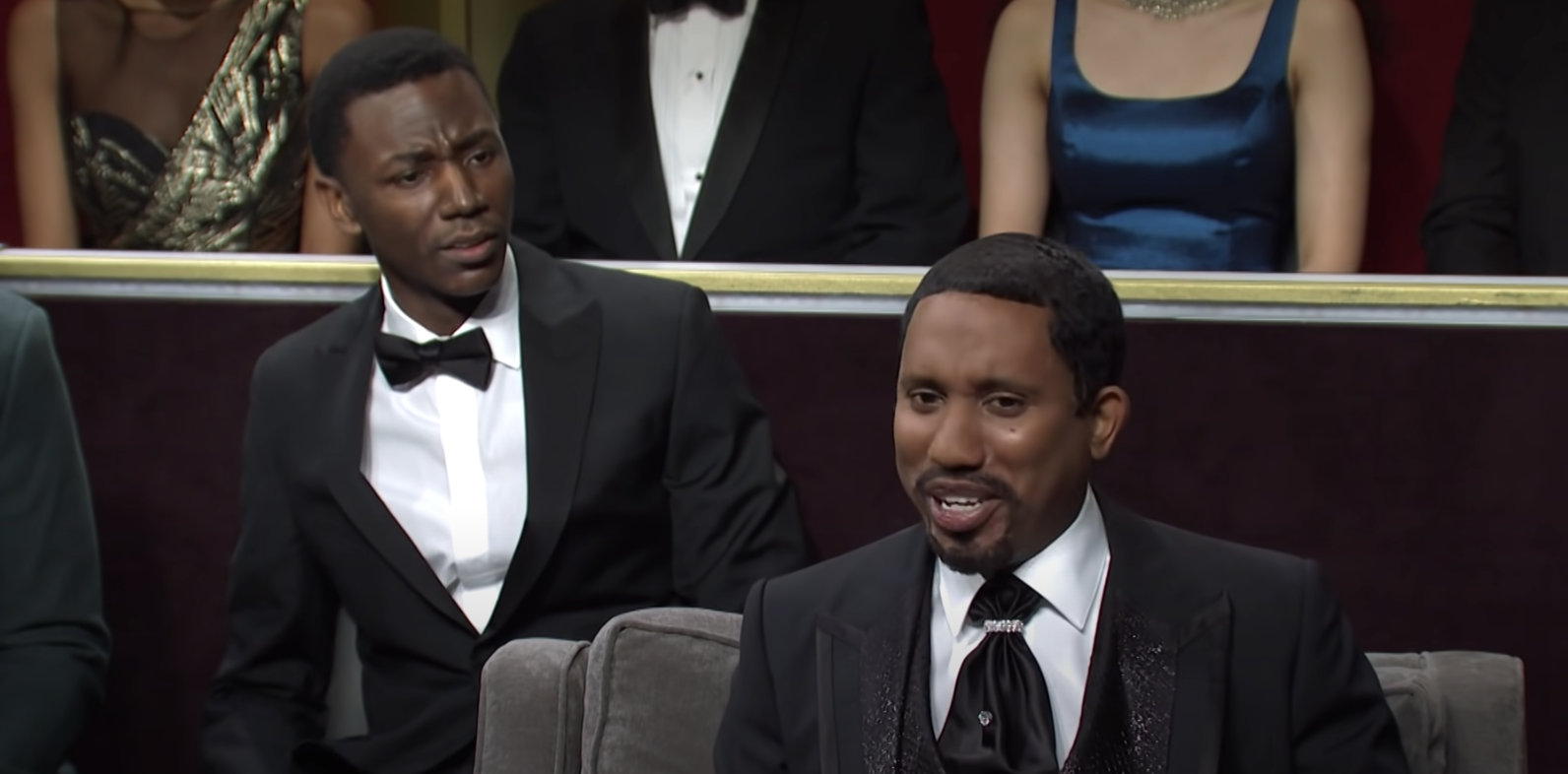 Will then meets another seat filler who, upon seeing the viral moment on Twitter, appears pretty afraid. It really shows how awkward the slap made things afterward.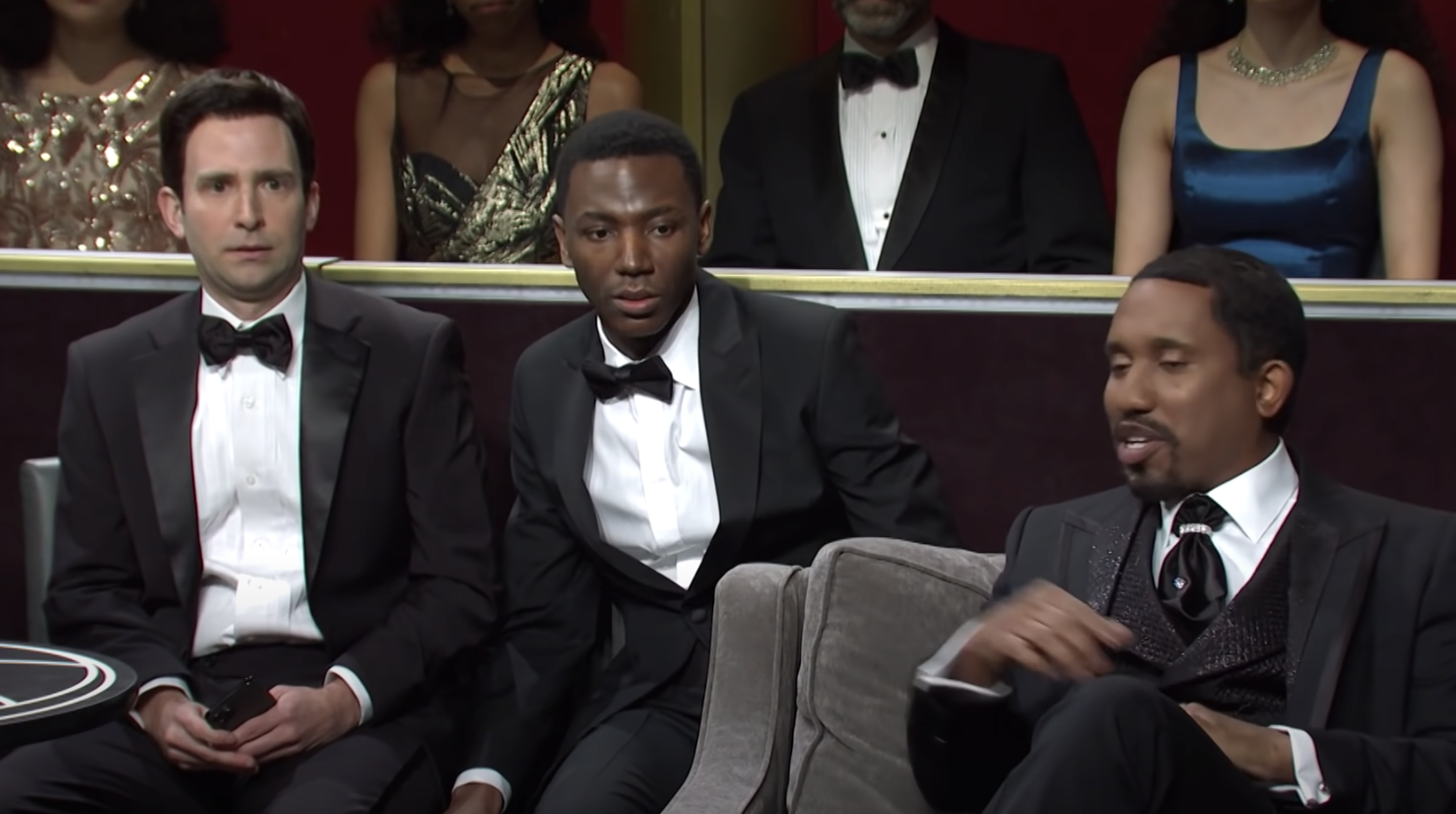 One hilarious moment of the sketch was Will saying how things have been crazy in 2022, and then — with a hilarious trembling voice — says, "Have y'all seen Red Table Talk?"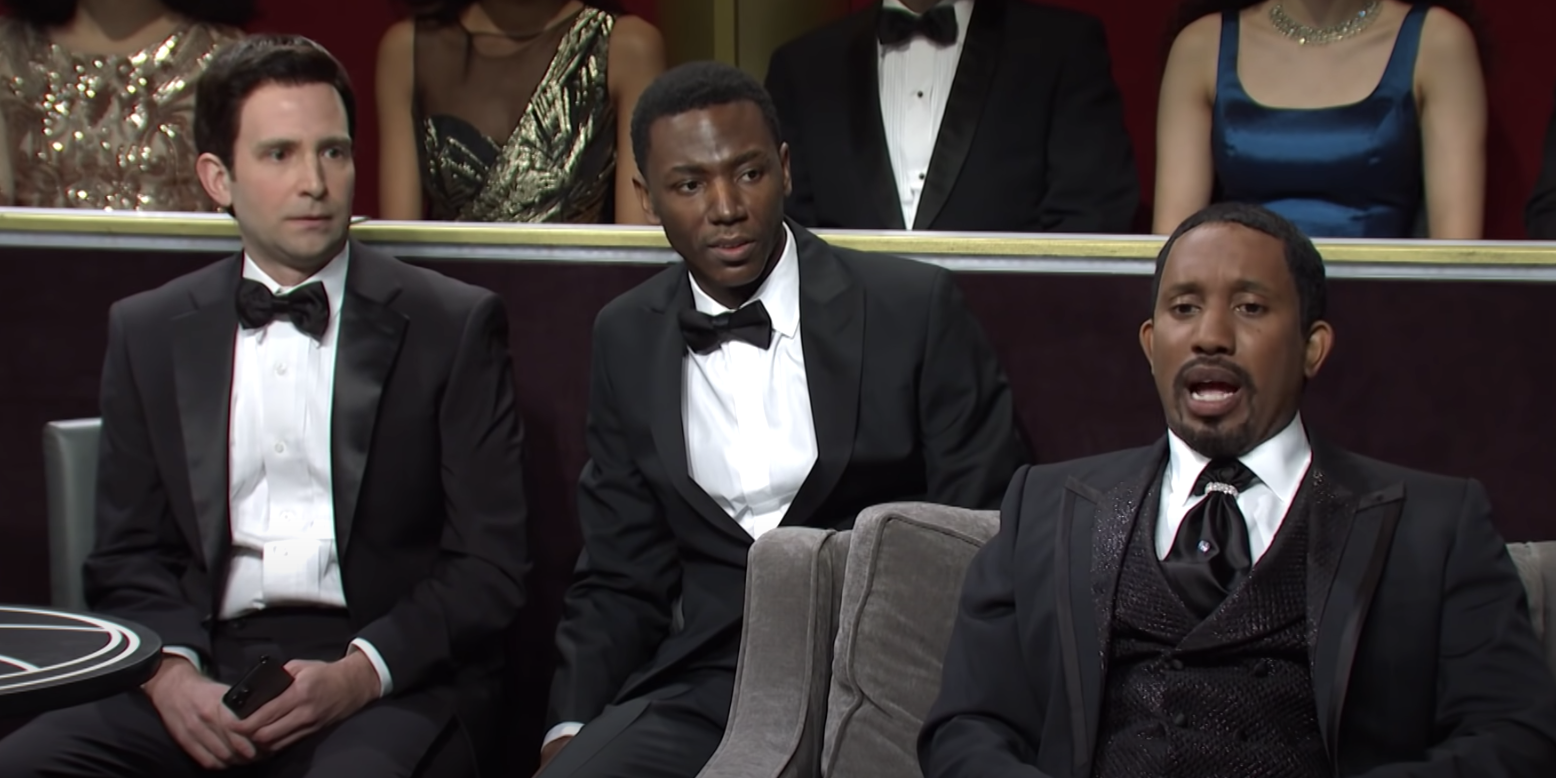 The slap was referenced multiple times throughout the show. In his opening monologue, host Jerrod Carmichael said, "I'm not gonna talk about it. I kept talking about it, you can't make me talk about it. Do you want to talk about it? Aren't you sick of talking about it? Can you believe it's been six days? It was a week ago. Doesn't it feel like it happened years ago?"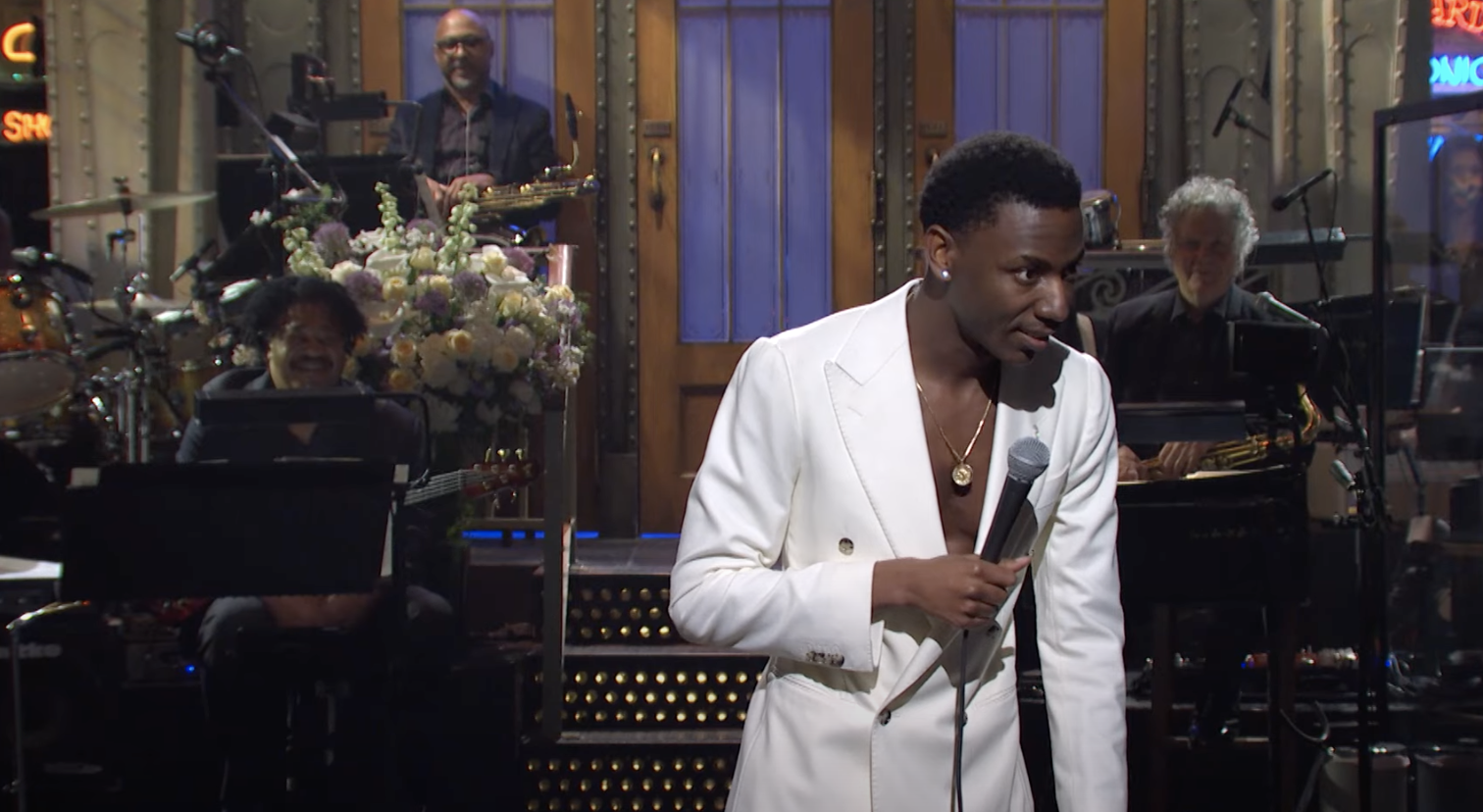 Jerrod said Lorne Michaels came into his dressing room beforehand and said, "I think you need to talk about it. The nation needs to heal."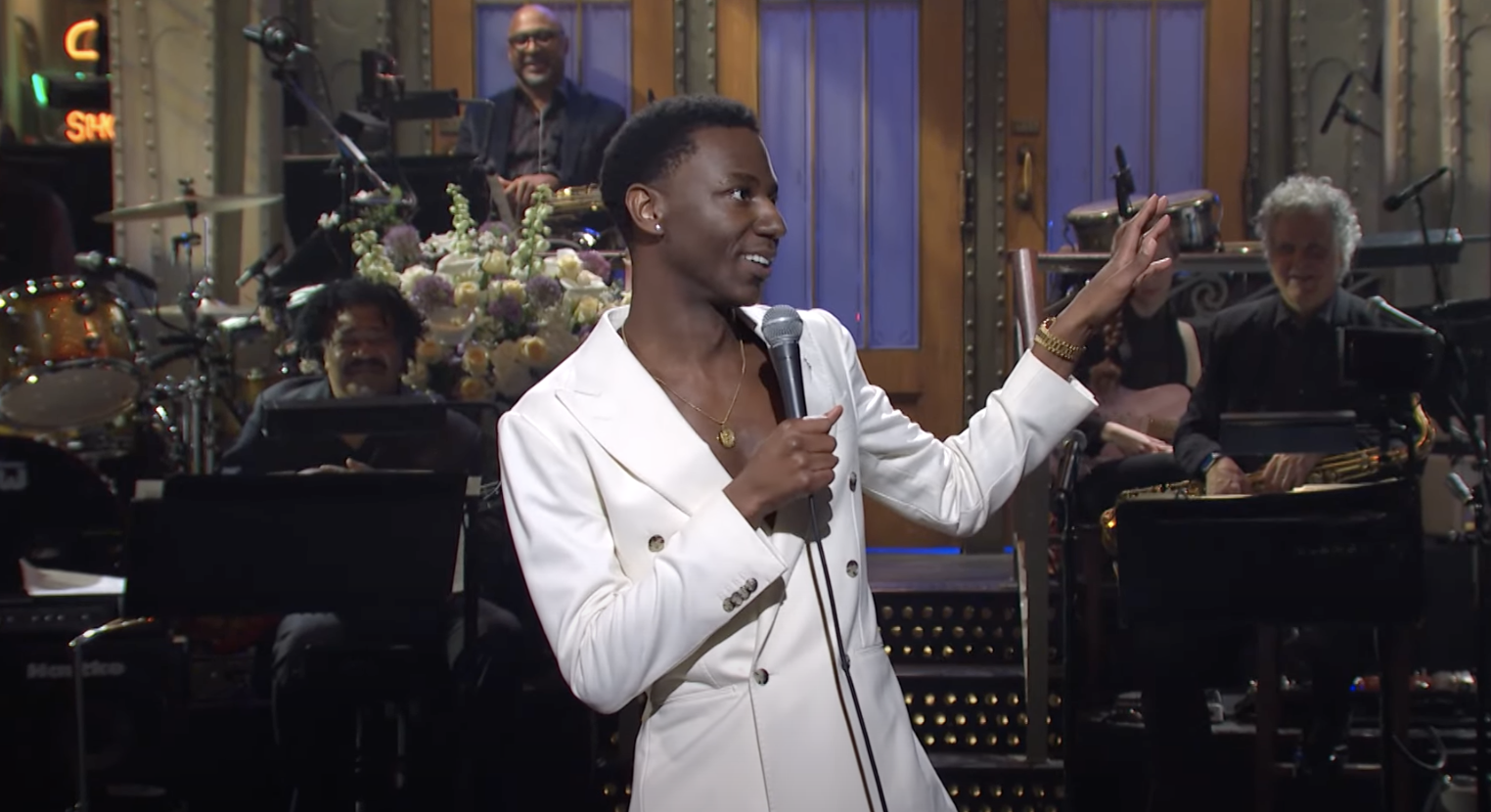 A few minutes later, at the end of his monologue, he gave Barack Obama a shoutout, and said, "I've got news for you, Barack. You're not going to like this. We need you back because I think you're gonna have to talk about it. The nation needs to heal."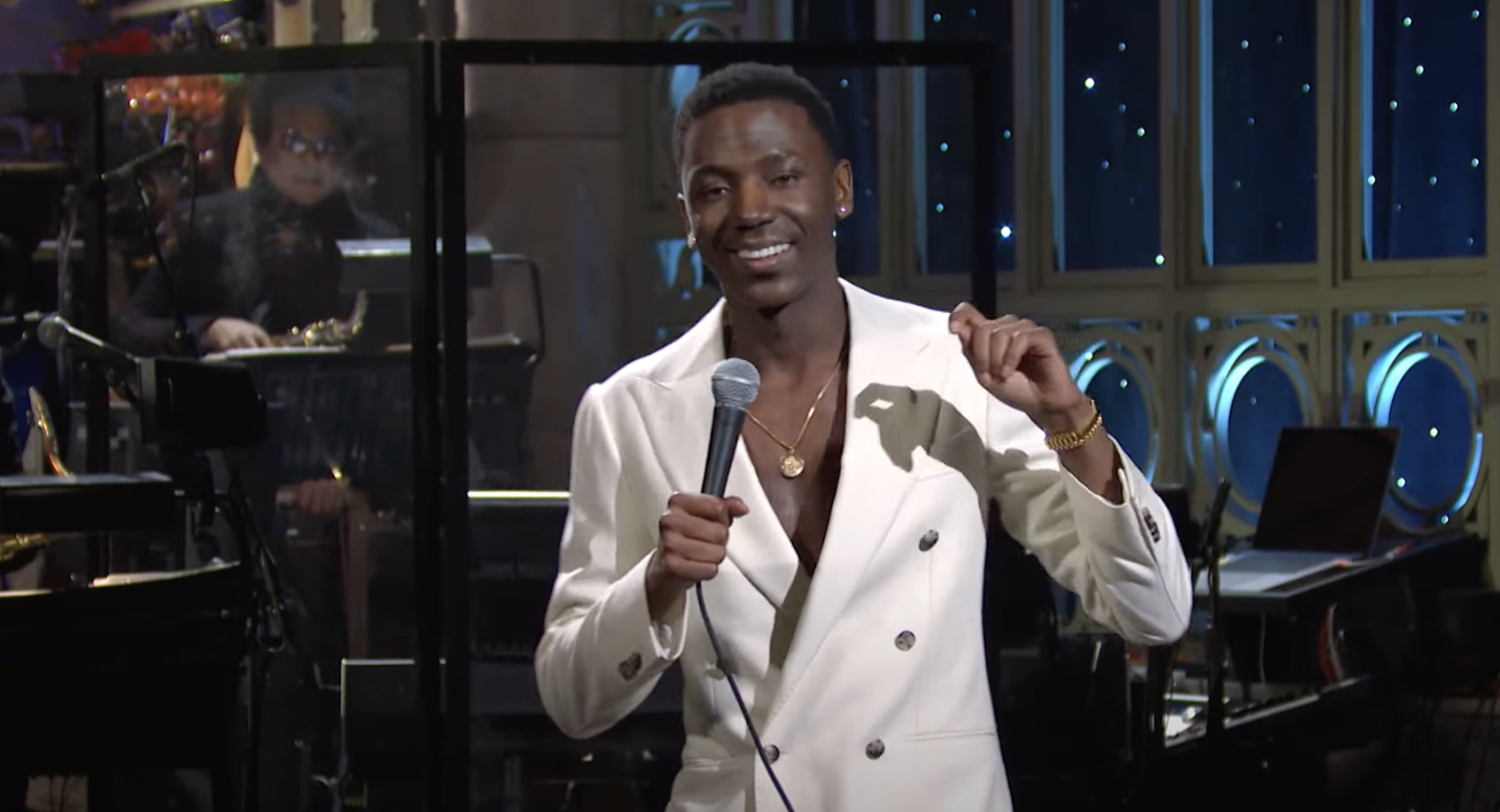 "Will, I don't wanna say that you have rage issues, but if the glove fits," Kenan as O.J. said, referencing the infamous "If the glove doesn't fit, you must acquit" line from the O.J. Simpson trial.