Listen, I love a good baby boomer drag...

But on Friday, @HashtagRoundup asked people to tweet millennials' New Year resolutions using the hashtag #MillennialNewYearResolution, and I was dying at how much people were dragging millennials.
Here are some of the best responses! If you're a millennial, don't get offended — they're not meant to be taken too seriously.
1.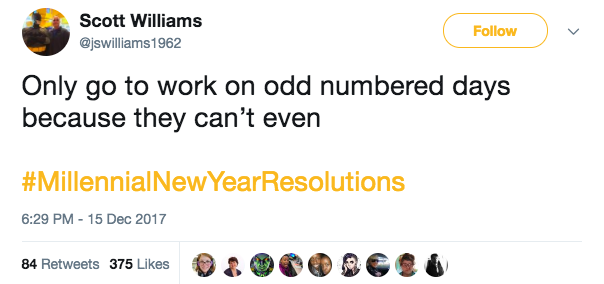 2.

3.
4.

5.

6.

7.

8.

9.

10.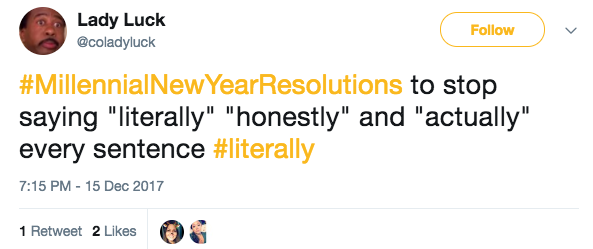 11.

12.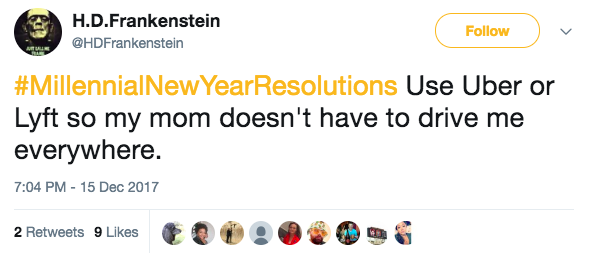 13.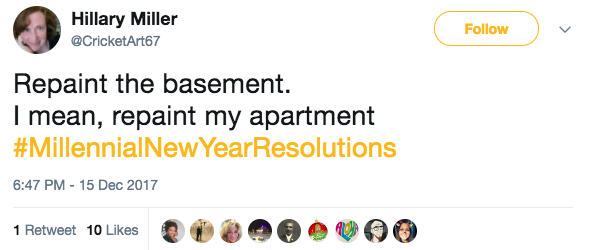 14.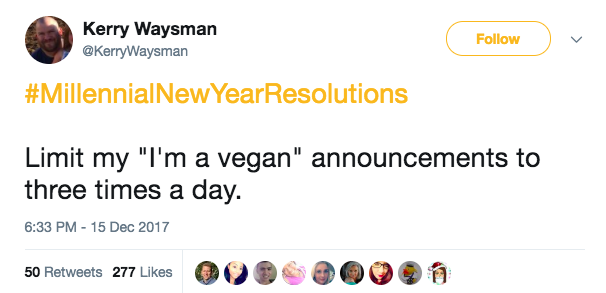 15.

That's all! Have a resolution for Gen X-ers/baby boomers? Share it in the comments below!