And one of the people who presented the Grammy to Kendrick was 19-time Grammy winner Tony Bennett.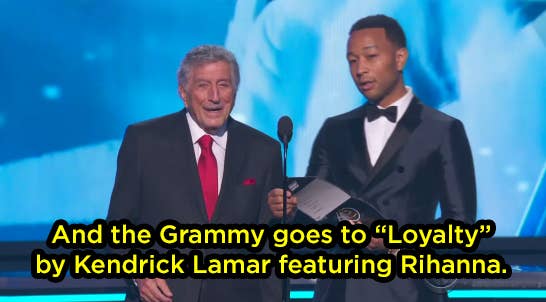 The only thing is, he wouldn't get out of Rihanna's way so that she could get to the mic.
Even Kendrick was like, "Come up here!"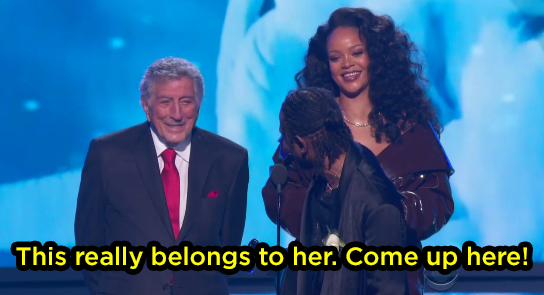 OK, yes, he should've moved. But he's a LEGEND. Can we cut him a break?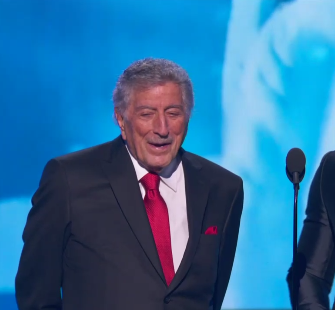 OK, sounds good.