Lizzo Posted An Unedited Naked Selfie And Explained How She'd Normally Edit It, And It's Refreshing
"Welcome to Taurus season."
You, of course, know the one and only singing/rapping/fluting legend Lizzo.
She's synonymous with good music, self-love, and body positivity.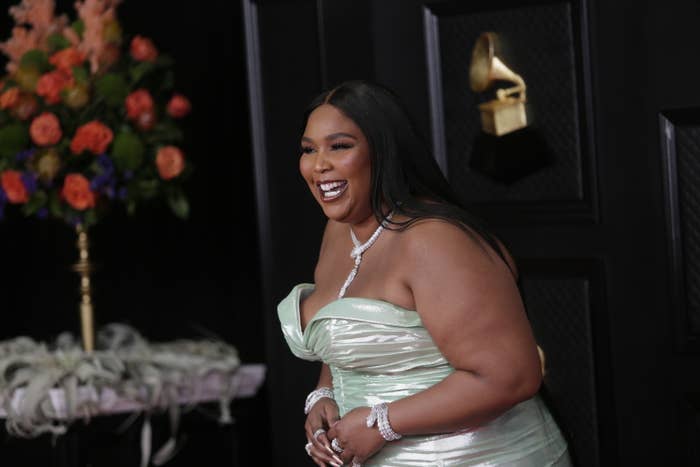 Well, on Tuesday morning, she blessed us with a totally unedited, "au natural" naked selfie:
The picture itself is powerful, but equally as empowering is the caption.
"Welcome to Taurus season," the three-time Grammy winner wrote. "To celebrate I wanna give y'all this unedited selfie."
"Now normally, I would fix my belly and smooth my skin but baby, I wanted to show you how I do it au natural."
How refreshing is it to see a celeb not only just post a truly unedited selfie, but also explain what they would've done to it before posting?
'Cause let's be honest: We've all been there. I know I have. Filters, editing, tweaking, etc. It's exhausting, and I'm glad Lizzo is talking about it.
Thank you, Lizzo, for keeping it authentic, iconic, and unedited. <3