Like, she literally always reaches out to celebs, asking to talk: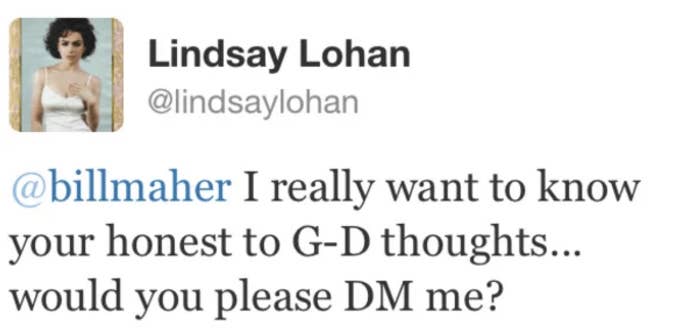 Well, the latest celeb Lindsay reached out to was Jennifer Lopez.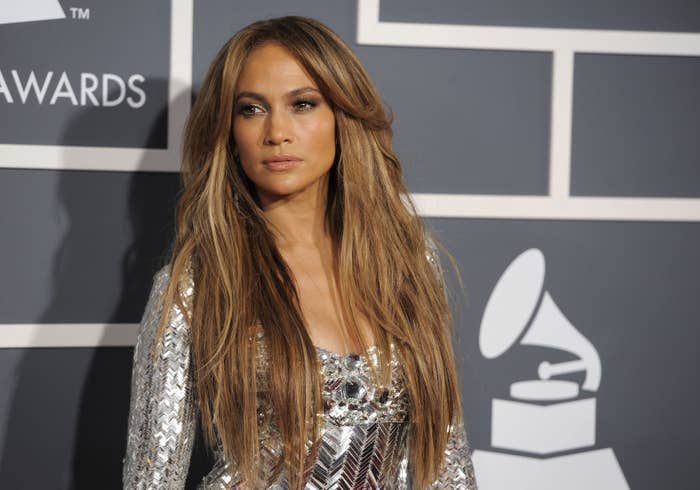 The only difference in this tweet — Lindsay didn't just ask to chat. She also called out JLo for not following her back on Twitter. 😂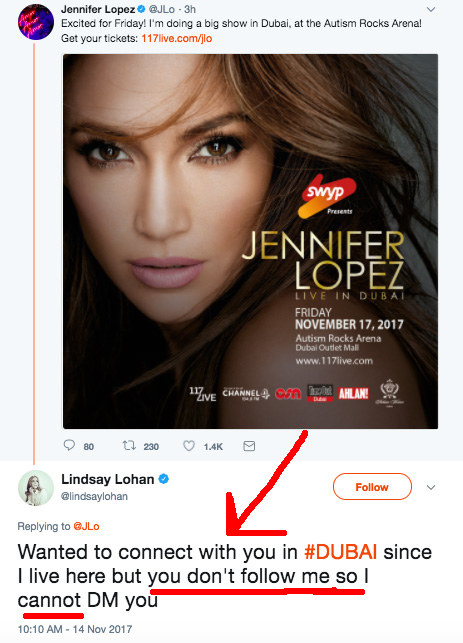 For those of you who don't use Twitter, you typically need to be following each other in order to DM. Lindsay follows Jennifer, but Jennifer does not follow back.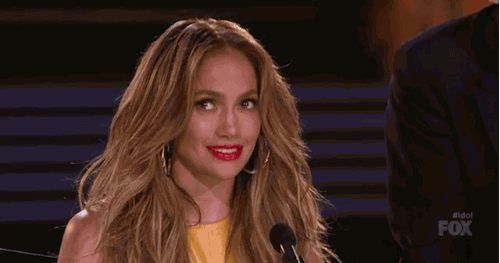 Still, people were living for the rare exchange: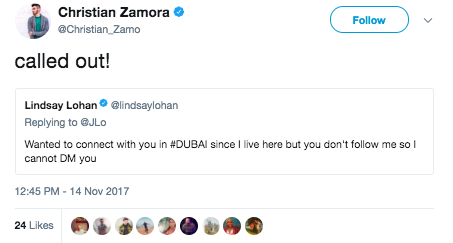 Jennifer Lopez has yet to respond, but I'm sure Lindsay will be refreshing her DMs/checking to see if JLo follows back.