On Wednesday, two Twitter users were talking shit about actress Lili Reinhart. The first one sent one of Lili's tweets to the other and called her a "cringey bitch."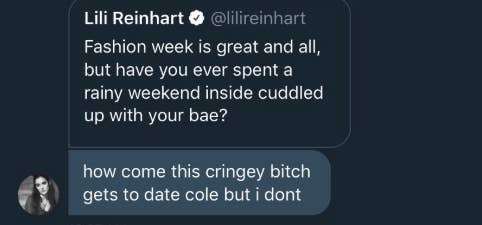 The other user responded, saying Lili is "so 2013 Tumblr," and that she "probably tells [Cole] to touch her butt and buy her pizza."
One user tweeted a screenshot of the smack-talking conversation and tagged Lili.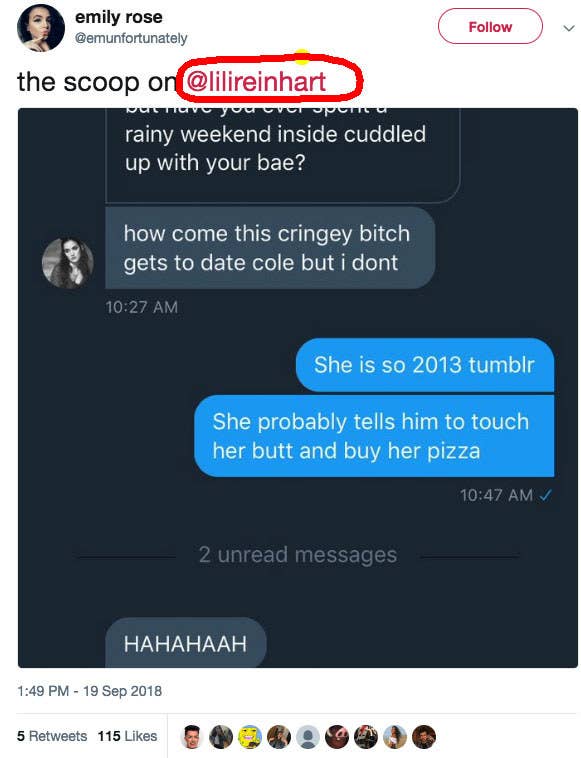 Well, Lili saw it.
And she clapped back as such: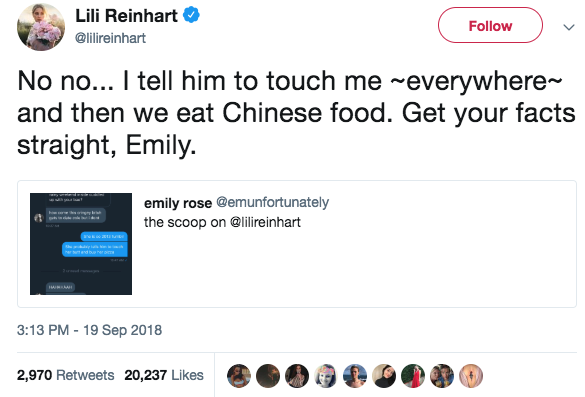 "I tell him to touch me ~everywhere~"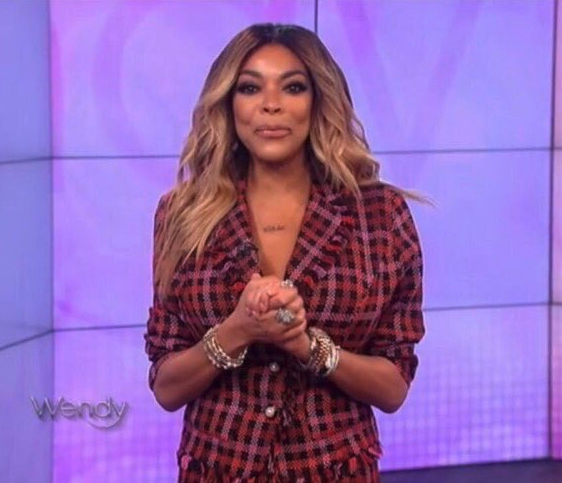 "Then, we eat Chinese food."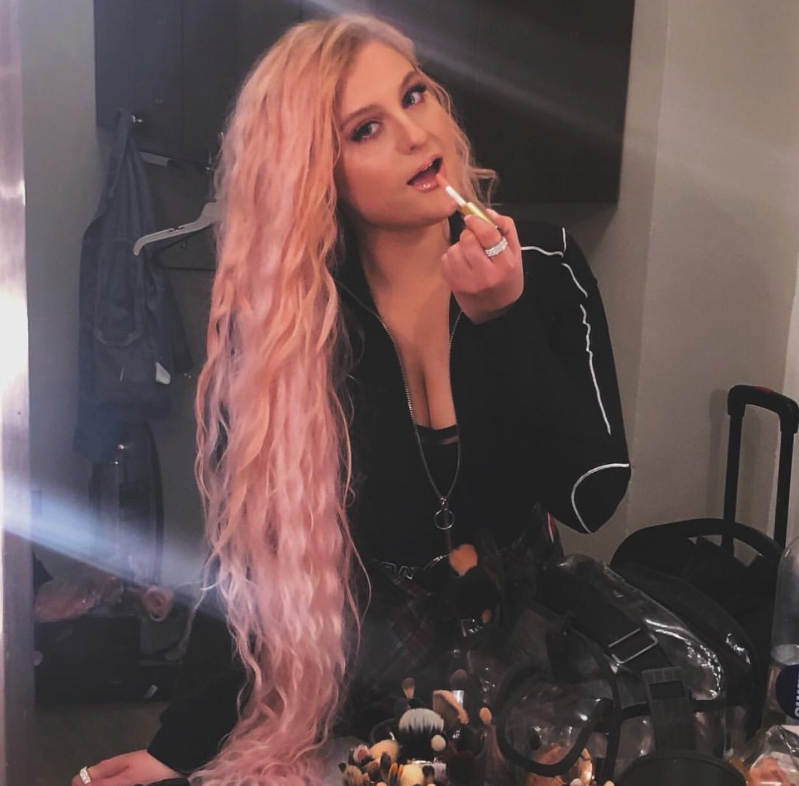 "Get your facts straight, Emily."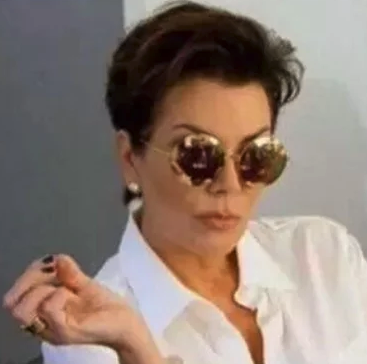 Yass, Lili. The Dark Betty jumped out.