Anyway, Kelsey and Stassie dressed up as Playboy bunnies. They slayed, of course:
And if you thought the second bunny from the left was Kylie, you'd be wrong. That's KELSEY. She literally looks like Kylie's clone.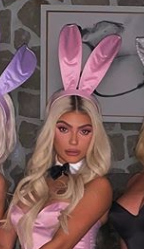 Like, this person just tried to sell me a lip kit.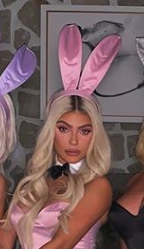 This person just woke me up by singing "Rise and Shine."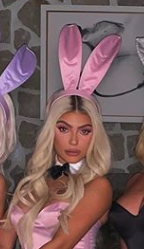 Like me, people thought she was Kylie.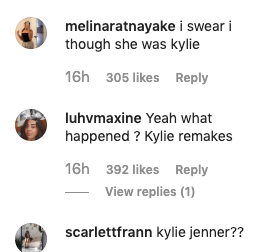 Some speculated they knew where Kylie was, LOL.


Others just had some meme-y reactions: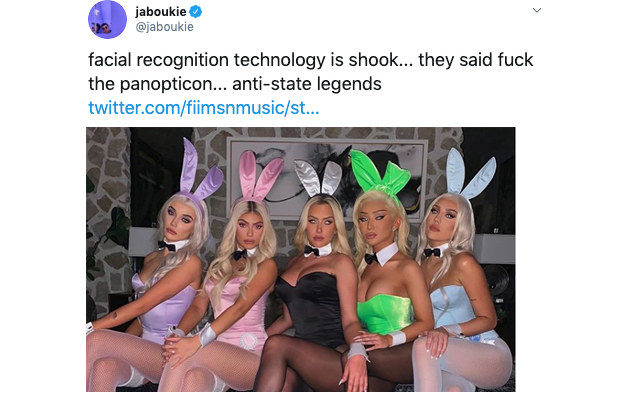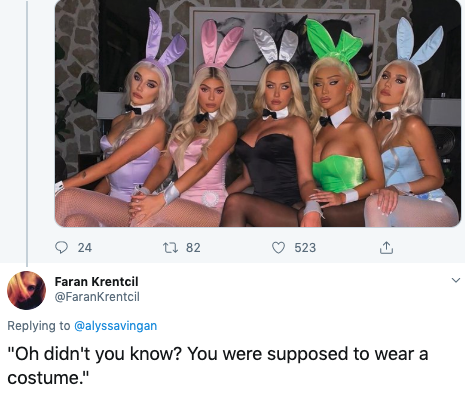 But most were just perplexed by the whole pic:
Do you have any thoughts about this whole cloning moment? Let me know in the comments below!