Well, someone on Twitter tried to spill some tea on their relationship.
Yup, this person said their dad is a mover and moved Travis's stuff out of Kylie's house because they broke up: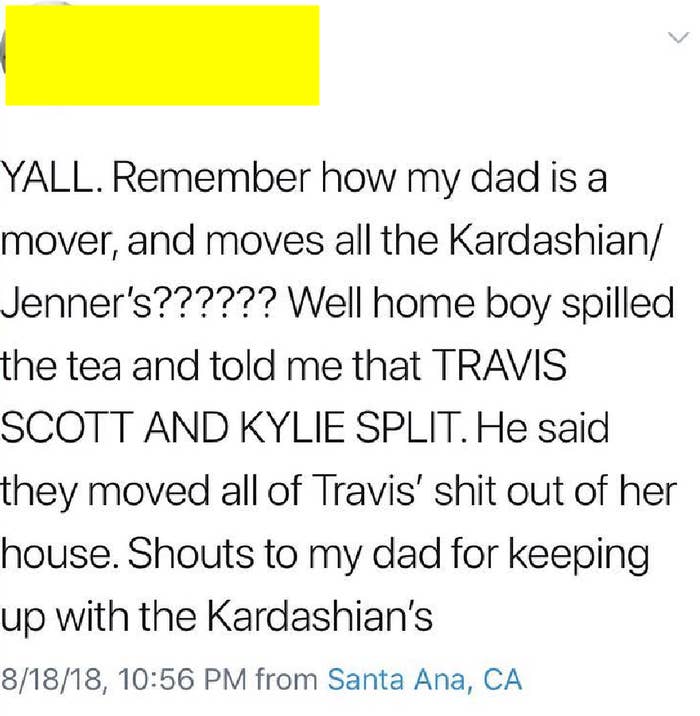 The person also said Kylie gave her dad tequila:

Kylie actually responded, saying it's fake, and there was no tequila moment: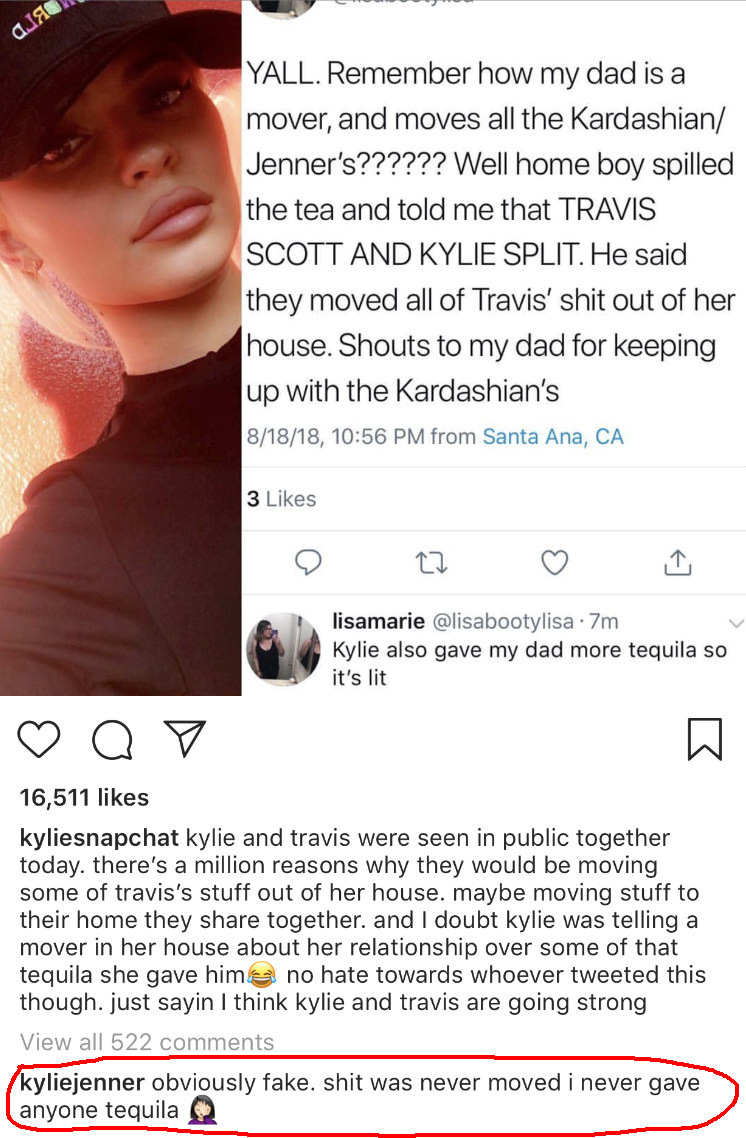 Before you drag me to my grave, let me just say, THIS IS IMPORTANT.
1) Kylie never really claps back at people!
2) This proves they're still together, so don't believe stuff you might see circulating right now.
3) It shows how easily people make shit up. And I prob would've believed it if she didn't clapback.