Obviously, you know comedian Kevin Hart.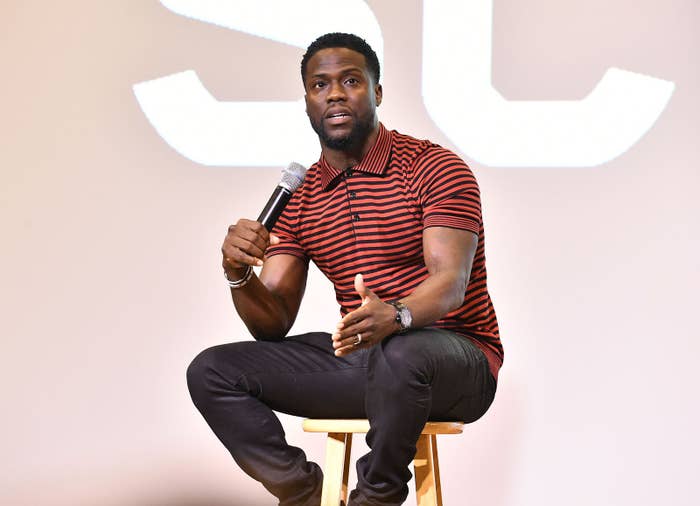 Well, on Wednesday, he threw the first pitch at the Cubs game.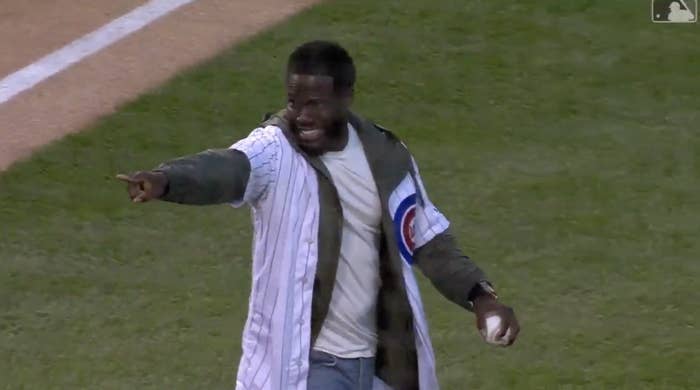 Ok, first it was hilarious. The pre-pitch ridiculousness was iconic: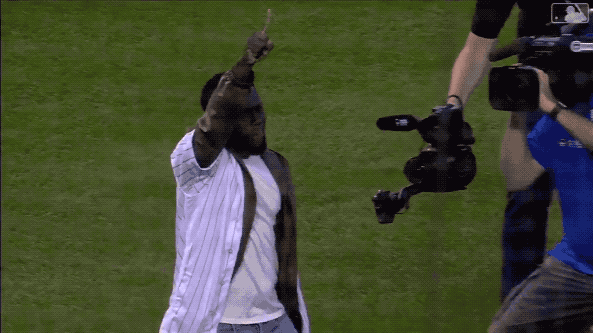 But the pitch itself was pretty rough.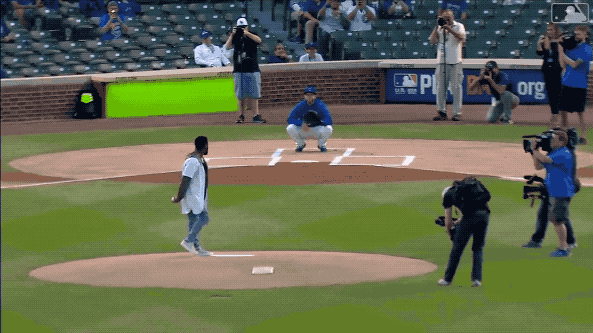 Take note of the ball not actually reaching the plate: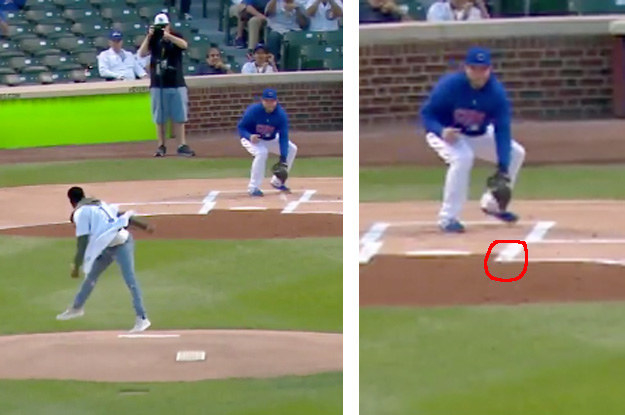 Maybe he was channeling Mariah's iconic pitch?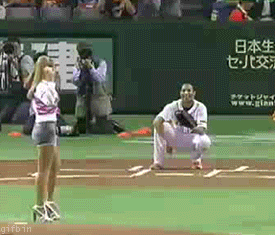 Either way, celebs teased him:
Athletes teased him:
Fans, too:
Even the damn MLB had jokes: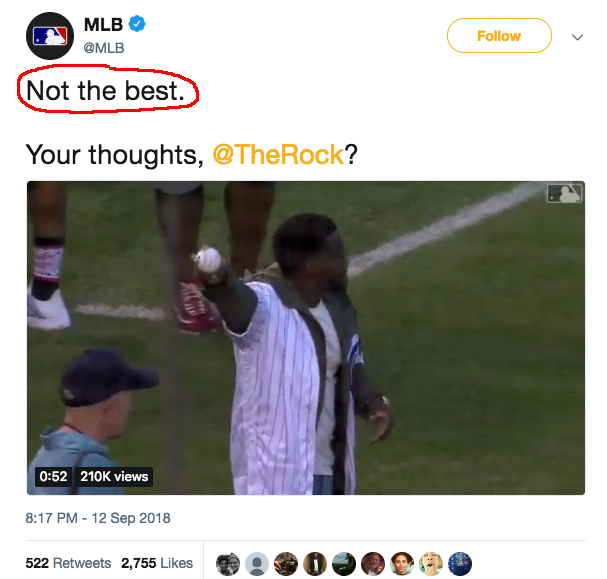 LOL...well, at least we know Kevin Hart can definitely take a joke.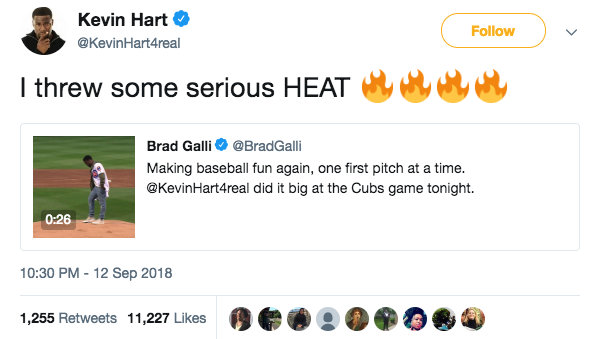 So, thank you, Kevin, for this already-iconic moment in sports history: