While presenting, comedian Chris Rock made a joke about Jada Pinkett Smith, calling her "G.I. Jane." Jada struggles with alopecia (hair loss), so the joke definitely didn't sit well with her — or her husband Will Smith, who then slapped Chris onstage.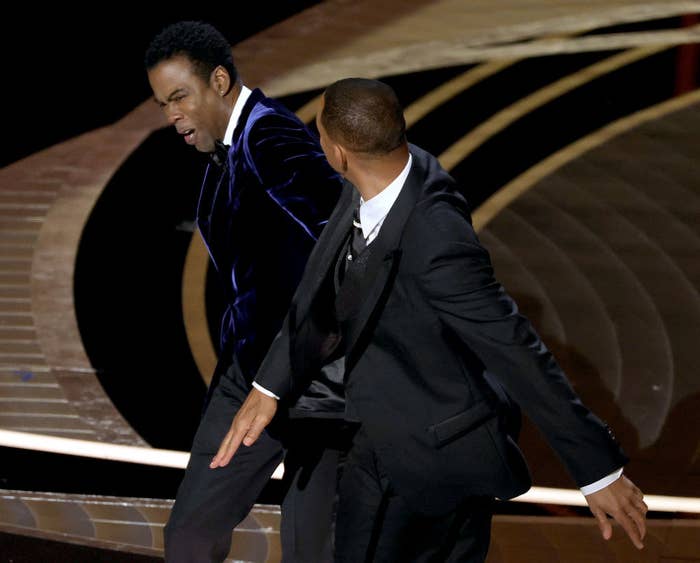 This ignited a firestorm of controversial reactions, think pieces, and opinions from everyone ranging from spectators to politicians to other celebs. Some defended Will; some defended Chris.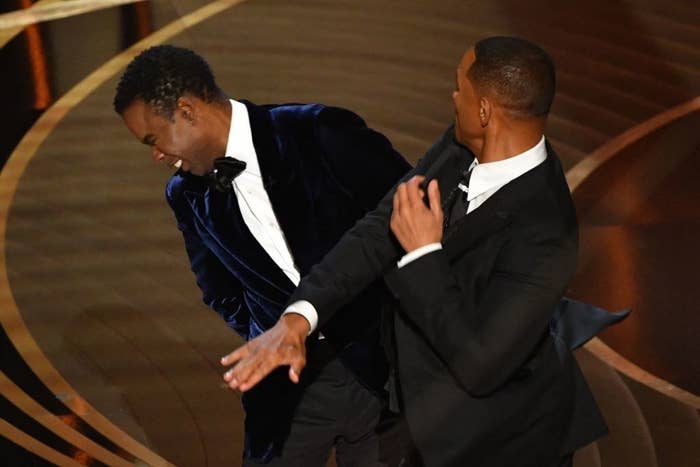 One of Will's detractors was none other than actor Jim Carrey, who condemned Will's actions in an interview with Gayle King. "I was sickened by the standing ovation," Jim said. "I felt like Hollywood is just spineless en masse."
"I'd have announced this morning that I was suing Will for $200 million because that video is gonna be there forever. It's gonna be ubiquitous. You know, that insult is gonna last a very long time," he said. He also agreed with Gayle that if it were anyone else, they'd be removed from the Oscars.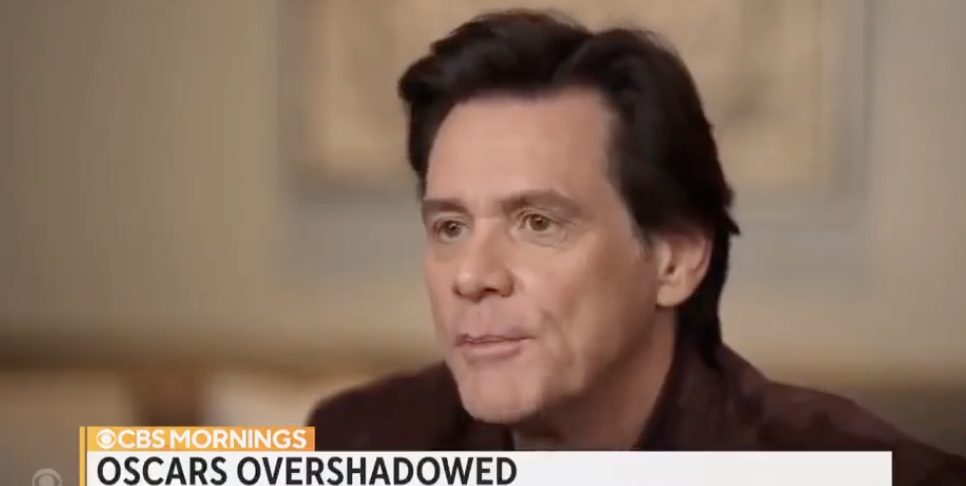 "You do not have the right to walk up on stage and smack somebody in the face because they said words," he continued.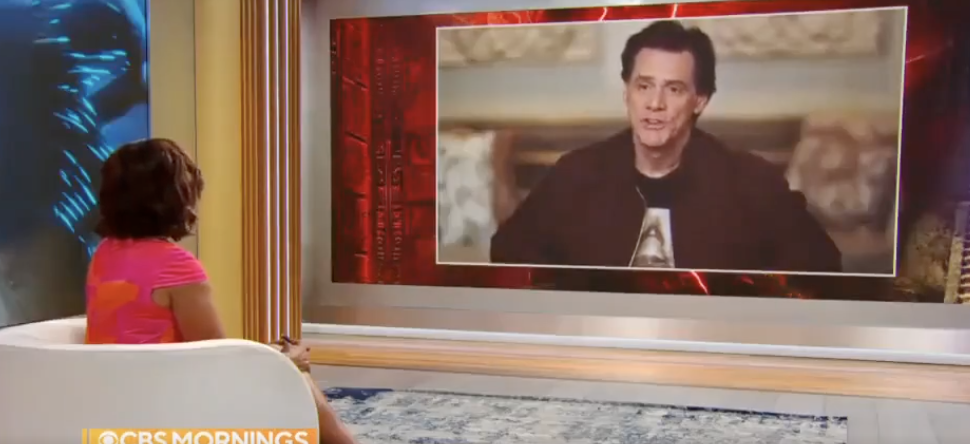 When Gayle said she wished it didn't "escalate," Jim said, "It didn't escalate. It came out of nowhere because Will has something going on inside him that's frustrated, and I wish him the best, I really do."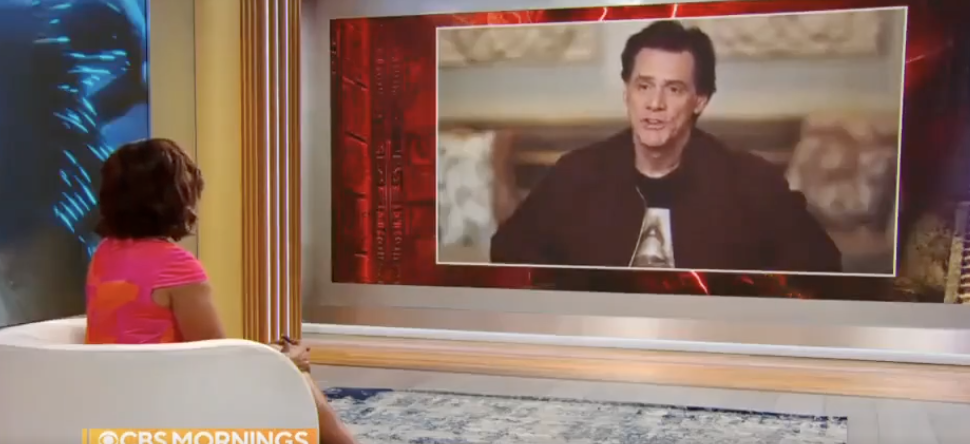 People were quick to then point out that Jim doesn't exactly have a spotless reputation. He started trending this week on Twitter after people brought up his past, like his behavior at the 1997 MTV Movie Awards:
People also brought up how he used to promote debunked anti-vaccine information with his then-girlfriend of five years, Jenny McCarthy:
It's important to note, again, that Jim and Jenny's claims about vaccines have been debunked and disputed by medical professionals.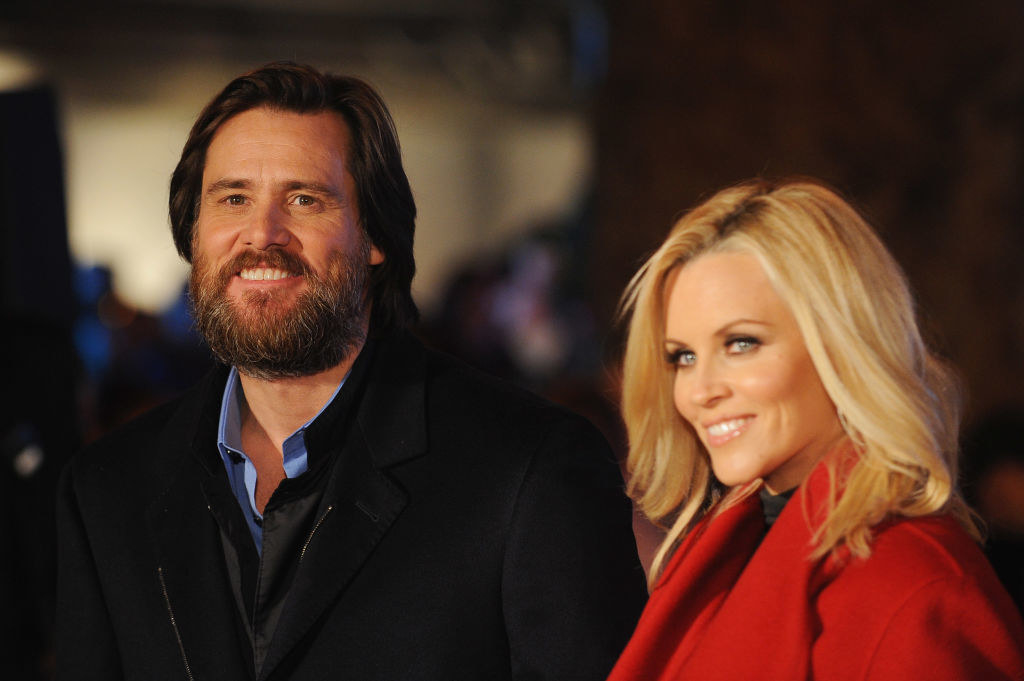 As for Jim's comments about the slap, Will has not addressed them. And Jim has not responded to the current trending backlash, but we will update you if he does.