Jimmy Kimmel Forced Emma Stone To Relive That Awkward Golden Globes Hug
"Damien certainly wanted to hug — NOT ME."
This is red-haired, multi-talented treasure Emma Stone.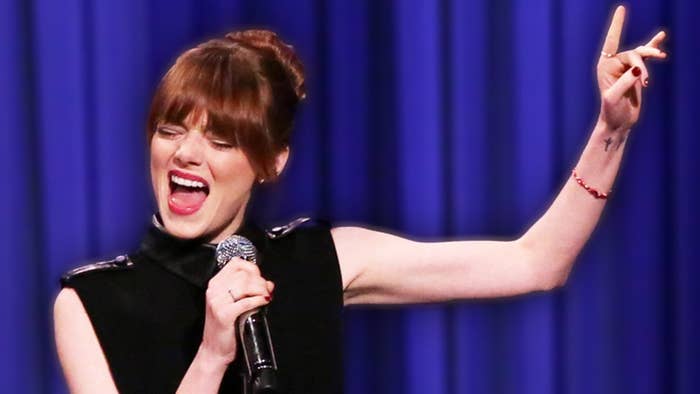 And last month at the Golden Globes, she had the best damn night. La La Land won like 106 awards (seven), and Emma won her first Globe for Best Actress in a Motion Picture, Musical or Comedy.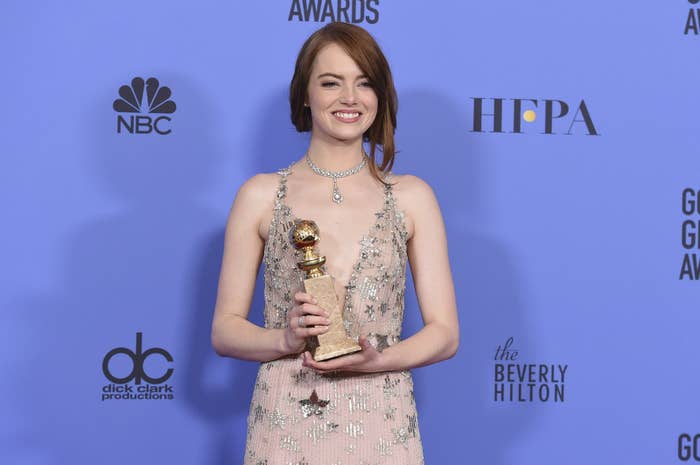 But possibly more important than her award was this moment, when she awkwardly — and iconically — hugged/air-kissed La La Land's director Damien Chazelle.
Damien's face said it all.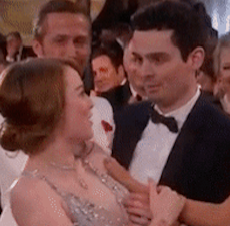 When Emma Stone was on Jimmy Kimmel Live Monday night, he played the clip back for her. Her reaction was amazing.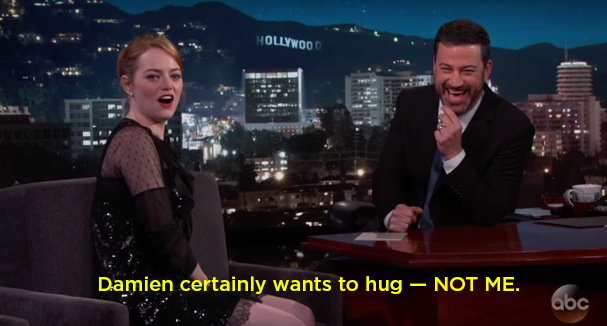 Kimmel joked, "You gotta choreograph that stuff. For such a highly choreographed film, it's kind of ridiculous," to which Emma responded:
Same, Emma. Same.