On Wednesday, the nominations for the 62nd Grammy Awards will be officially released.
However, the nominations seem to have been leaked, but it's not exactly a traditional leak. Let me explain.
On the Grammys website, artists' official nomination counts changed.
For example, before her artist page was changed, Ariana Grande had six nominations on the Grammys' official website.

Then, her page said she had 11. So it looks like Ari will be getting five nominations this year. Still, we don't know what she'll be nominated for.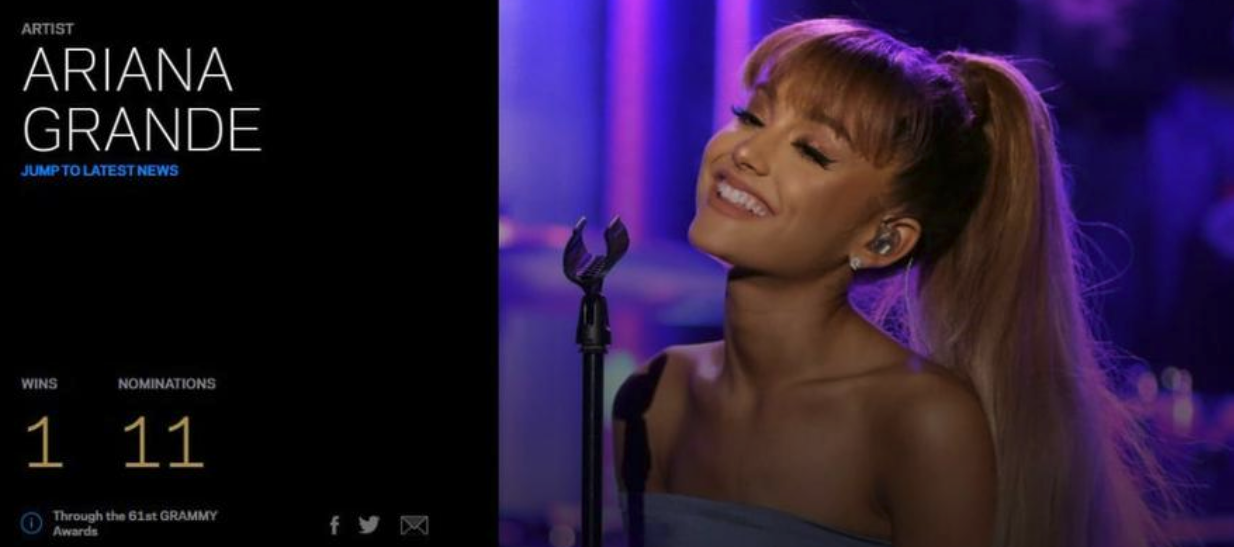 Taylor Swift's page went from 32 nominations to 35, so it looks like she might get three nominations this year.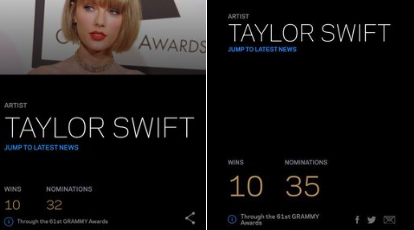 Lady Gaga's page went from 24 to 27, so it looks like she'll nab three noms this year.
Lana Del Rey's page changed from four nominations to six, so it looks like she'll get two this year.
Billie Eilish — who has never been nominated before — gained six nominations on her page.
Camila Cabello and Shawn Mendes both went from two to three nominations after the leak, so they both probably got a nom for their song "Señorita."
This person noted these additional nominations for artists like Lil Nas X, Beyoncé, Rosalía, and Halsey.
What do you think of this leak? Think it's accurate? And if you've got any ideas as to which songs/albums the above artists are being nominated for, let me know below!
Since this happened, the Grammys website has removed the updates. So we'll just have to wait and see until nominations are released tomorrow!
Update: Turns out it was accurate. All these above nominations were true. Very interesting...