She said she had gone through so many auditions and been so close each time, but ultimately got rejected.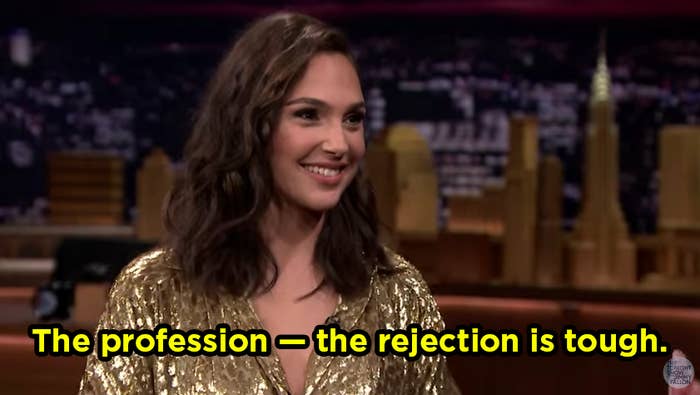 Gadot, who's from Israel, said she almost reached the point of giving up acting completely.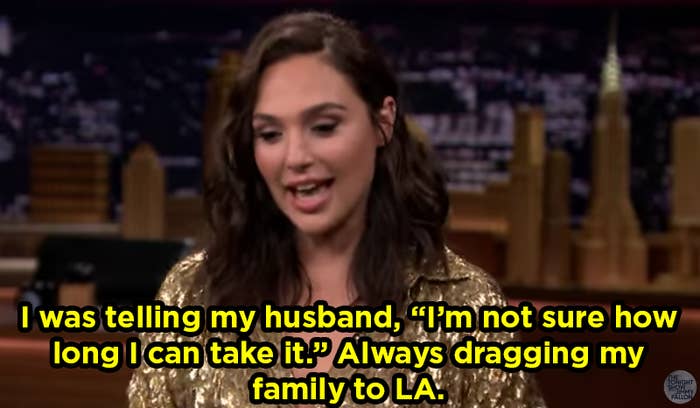 But while she was in LA, Gadot got a call for a "secret audition."
This meant she would be reading lines, not knowing which character she was playing.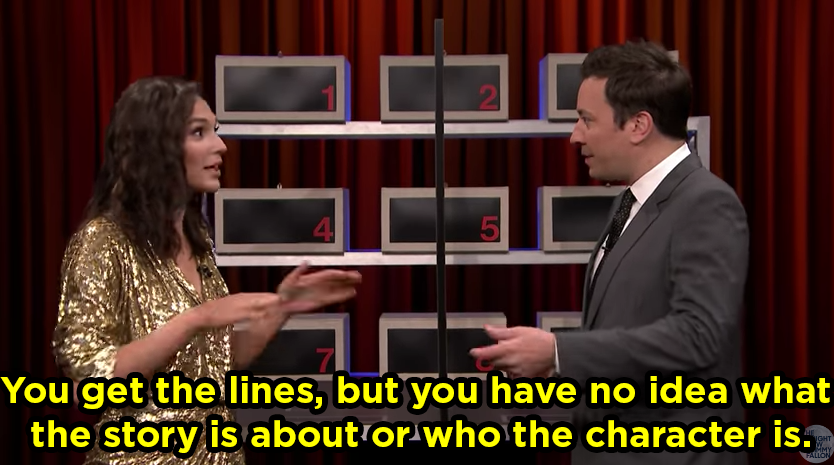 The secret audition went well, but she still wasn't sure if she should stick with acting.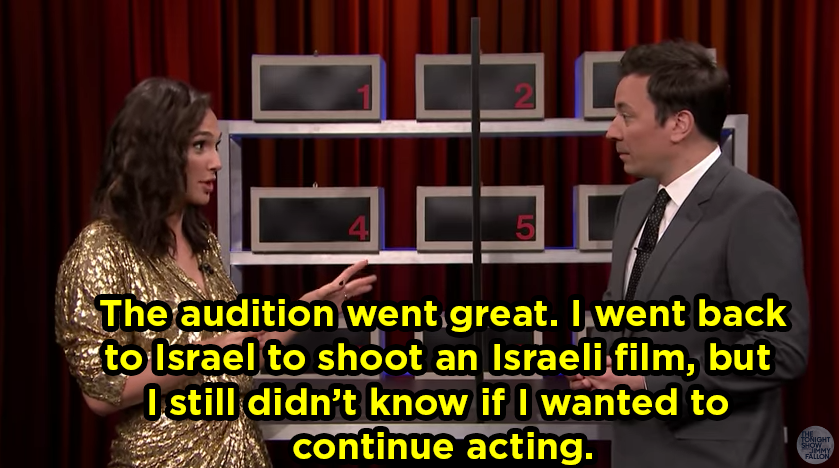 Then she got a call from her agent, who wanted to do a camera test, which Gal thought would eventually just lead to another rejection.
But her agent said, "No, didn't anyone tell you? Oh, OK. Have you ever heard of Wonder Woman?" He told Gal she had just officially auditioned — and was in the running — to be THE Wonder Woman. This was Gal's reaction:
Six weeks later, after she had landed from her 15-hour flight — where she was casually doing quantum physics with a professor she just met — she got confirmation.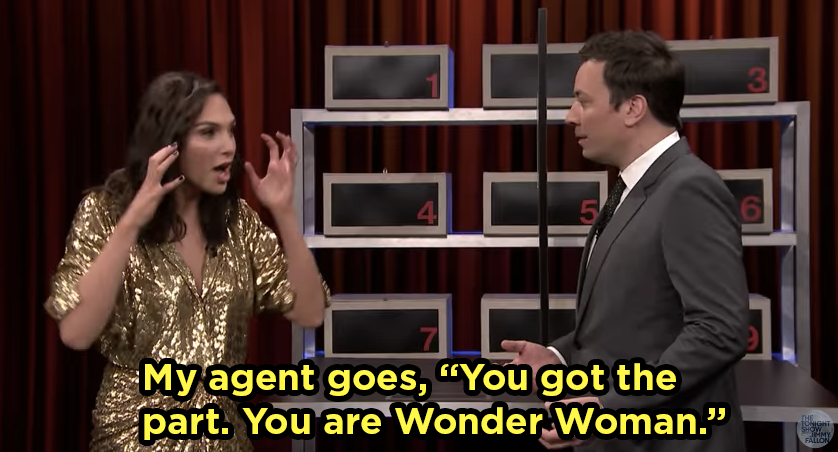 At first, she was like WHAT.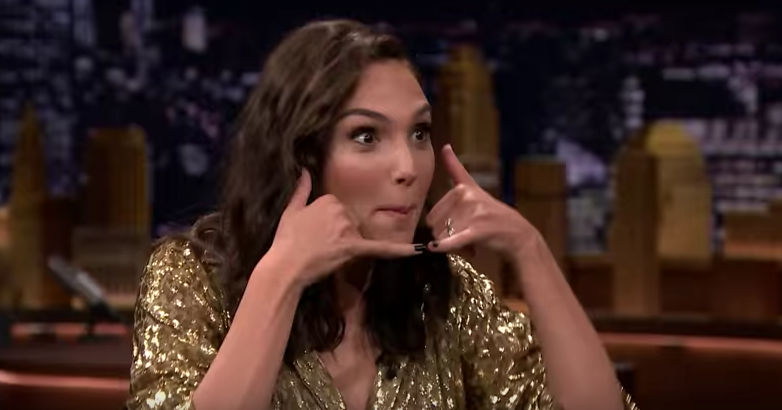 Then OMG:
Then finally, she was just let out a big AHHHHHHHHHHHHH.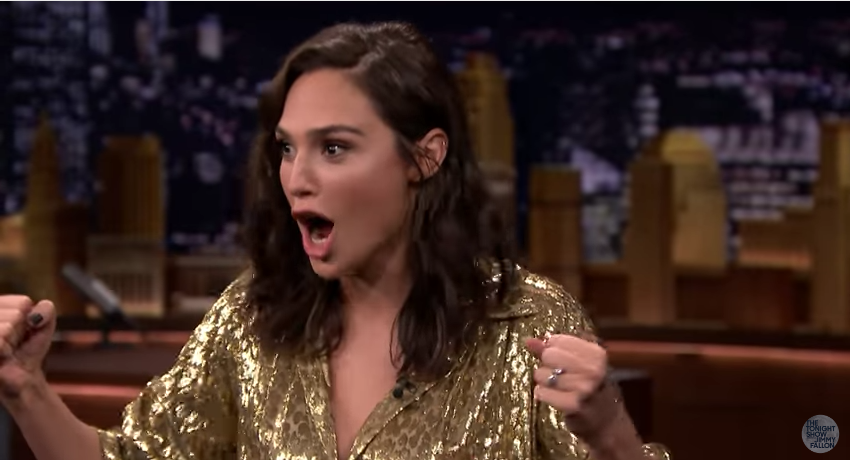 That's probably how Wonder Woman would've reacted too.
Thanks for killing it, Gal. 👏