5.
And horoscopes: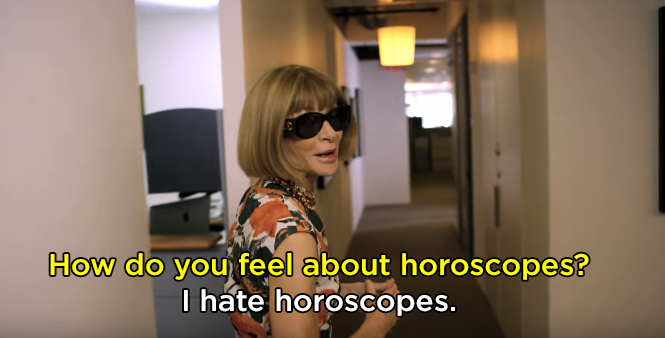 6.
When she defended her signature "wearing-sunglasses-inside" look: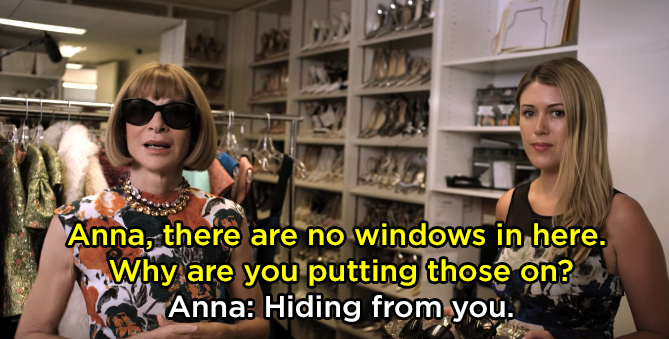 8.
And when she wasn't here for being interviewed at all:
9.
Or for being asked to take a selfie:
11.
When she dragged the shit out of a fashion show she attended:
A show that I saw last winter [was] studded to the hilt with flash and iPhone-ready showmanship. I almost didn't get to see the clothes at all, because some B-level, actually she was C- or D-level celebrity, I honestly don't know even who it was, had dragged in a horde of paparazzi to photograph her holding various provocative signs right in front of the Vogue group.

That show had nothing to do with creativity on the runway, nobody had given any thought as to why we were there, except to photograph the tired imagery of the brand, it was as if the lights and the people were there to distract us from the lack of creativity on the runway.