1.
This cousin had the worst way of delivering a serious message:
2.
And so did this mom with her emojis:
3.
This dad learned a new phrase:
4.
This fan slid into Lil B's DMs like this: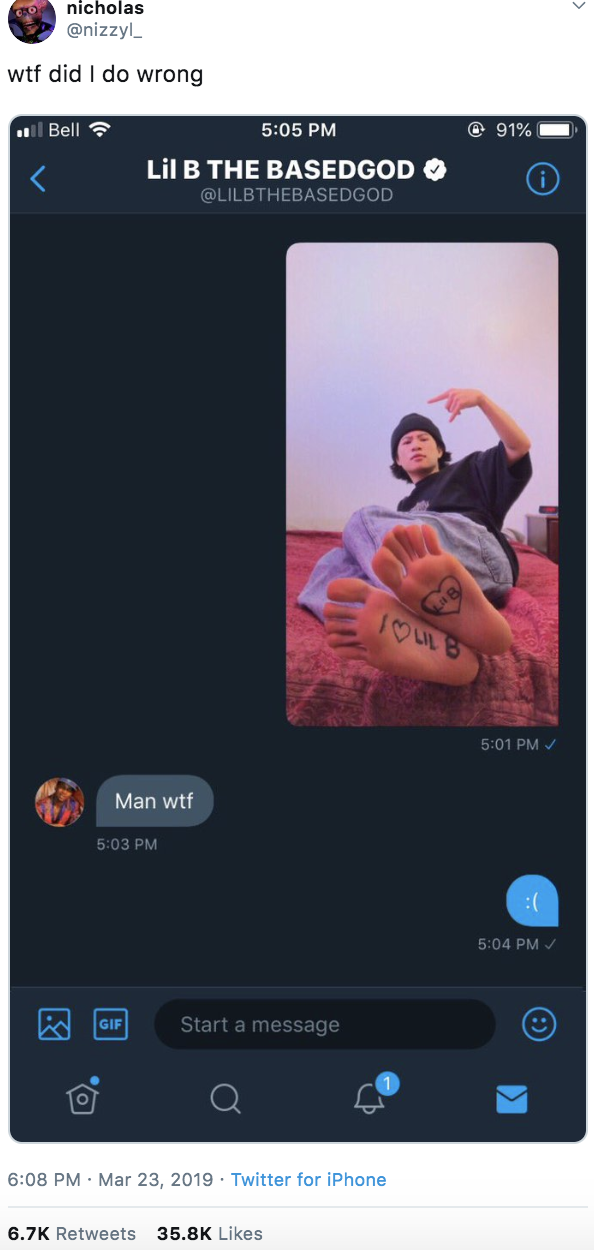 5.
And this person slid into Borgore's like this:
6.
This dog lit up his family's group chat by locking his owner out:
7.
This person had a stranger's back: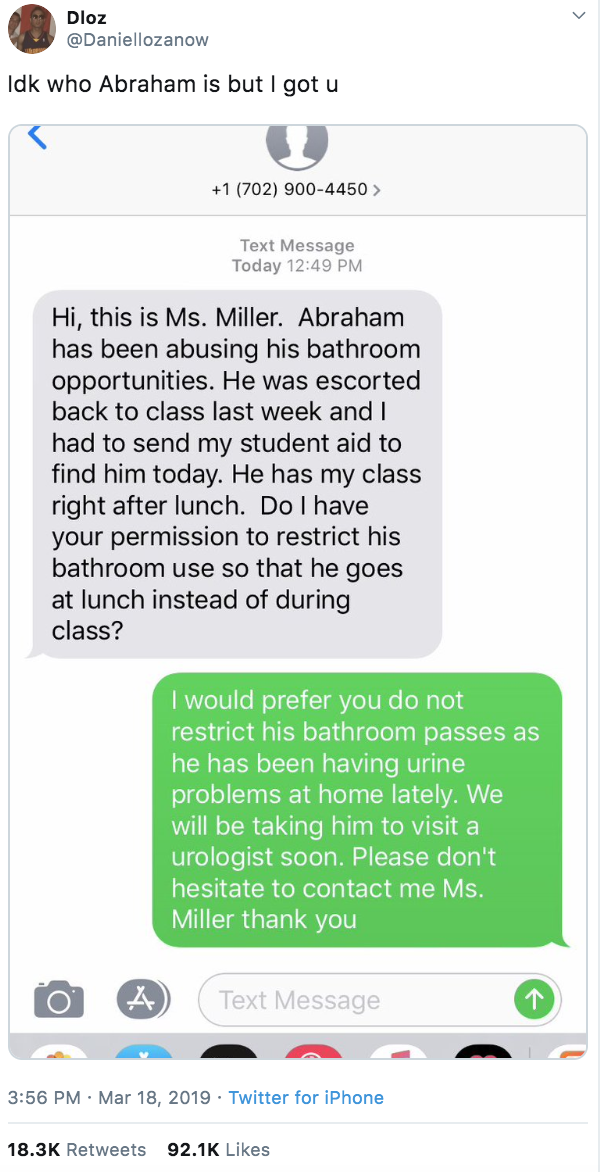 8.
This boyfriend thought Michaels was a person, not a store: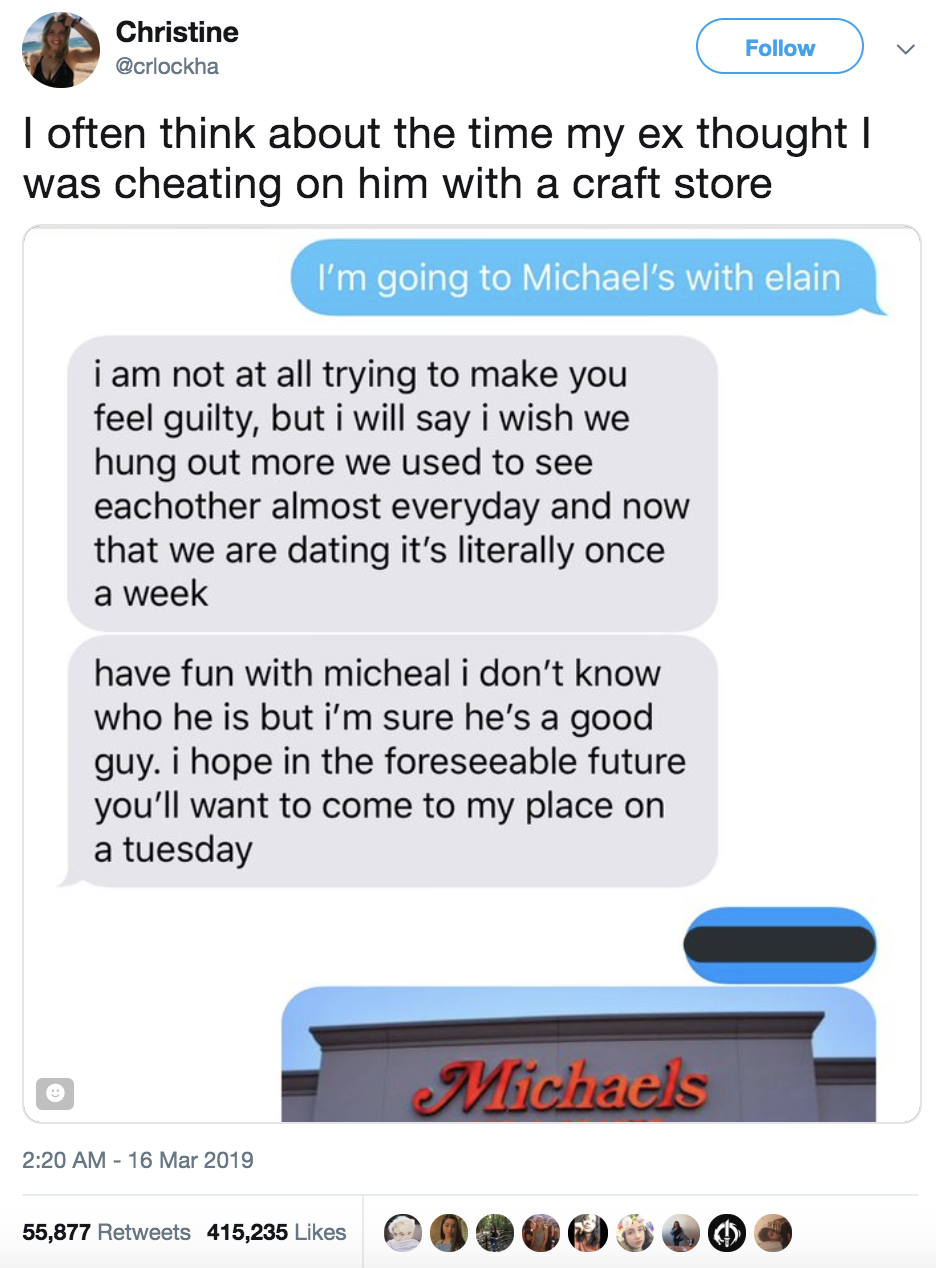 9.
This boyfriend had an interesting cat concept:
10.
This person clearly assumed his friend was Shazam: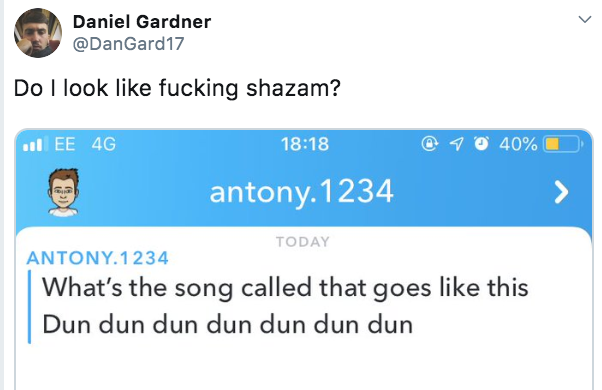 11.
This person needs to just stop drinking:
12.
This girl had the best response to a weird message:
13.
This person received an even weirder DM:
14.
And last but not least, this group chat wins at everything: