Writer Frederick Joseph asked people to share a time that they proved someone wrong who doubted them. "Be as petty as you like," he said.
Here are some of the inspiring, petty, and awesome responses.
2.
7.
10.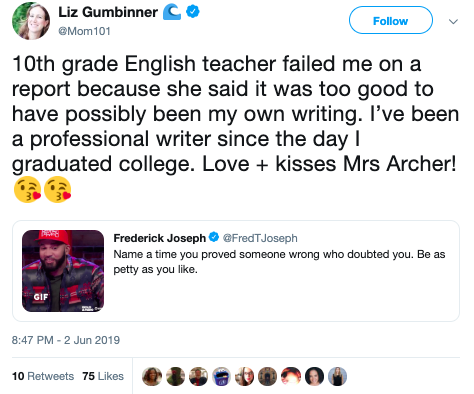 11.
12.
14.
15.
16.
17.
18.
YAS, YAS, YAS. Now, you go out and prove all the naysayers wrong. You got this!