15 Awkward College Moments That Are So College It's Unspeakable
Example: AirDropping a dirty meme to your prof.
1.
This guy had a supremely awk encounter with another student:
2.
This guy AirDropped an inappropriate meme to his professor:
3.
This guy had the ceiling fall on him:
4.
This girl brought her cutting board instead of her laptop to class:
5.
This email details one of the most awkward college moments ever — playing porn through a Bluetooth speaker:
7.
And so was this girl's degree:
8.
This person had to deal with this response:
9.
This girl dyed herself purple:
10.
And this girl's email was "likass":
12.
This student labeled his paper "LAST PAPER BITCHES!!":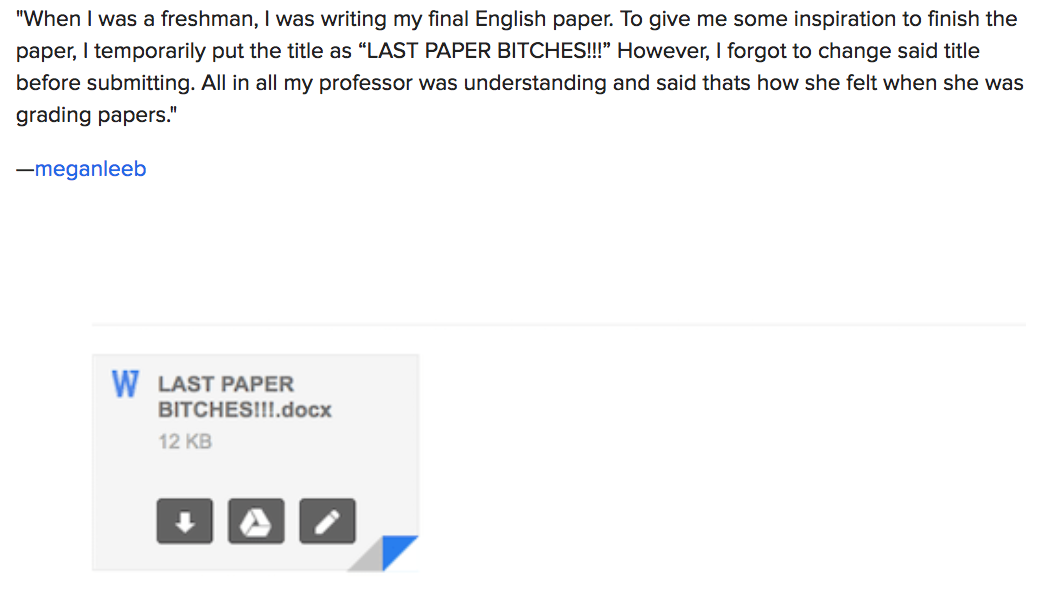 13.
This student forgot to finish his email to his professor:
14.
This person's answer summed up frustration while doing a college assignment:
15.
And last but certainly not least, this guy dated his professor's daughter:
College students — tell me about your awkward moments in the comments below!