She captioned the post, "Happy Father's Day, @BlakeShelton. Thank you for helping me raise these boys! We love you."

And while Blake and Gwen aren't exactly the most private about their relationship, Blake hasn't spoken much about the dynamic between him and Gwen's three children — Kingston (14), Zuma (11), and Apollo (6).
"That's a scary moment for me, because it's one thing for me to be with the kids all the time and be their buddy," Shelton said.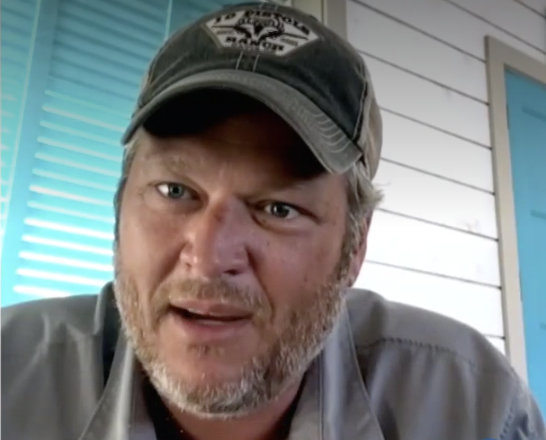 "But then you do have to consider after awhile, they start to listen to things that you say, and there's a lot of responsibility that comes with that..."
"...which is new to me — responsibility. Carson can tell you, Hoda."
Yes, it's definitely a lot of responsibility. From the looks of Gwen's Insta, the kids seem to love Blake.
I mean, honestly, how cute are these photos?!
Adorable. And the kids seem really happy, too.
Congratulations, Gwen, Blake is def a keeper. And props to you, Blake, for being such a good addition to their family. <3