1.
A cameraman kept poking his head in during Alicia Keys' "Song of the Year" speech: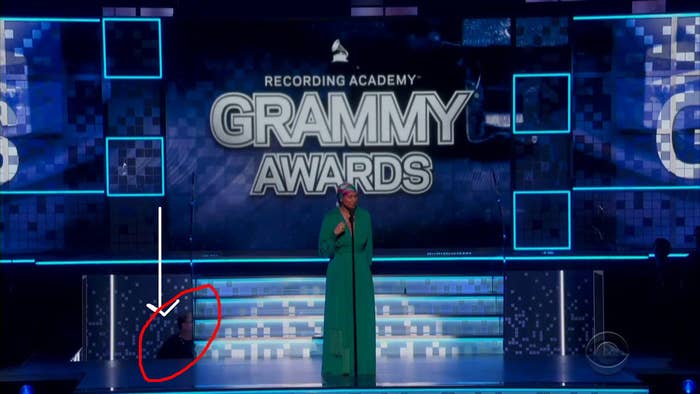 2.
There was, like, 10 seconds of awkward time where it seemed Alicia/everyone didn't know they were still live: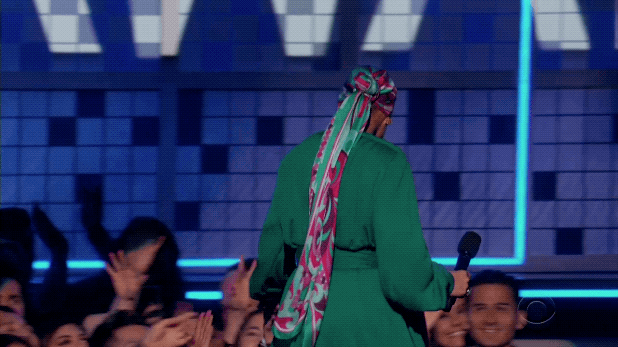 3.
And then it happened AGAIN later when Alicia was coming back from break and didn't know she was live: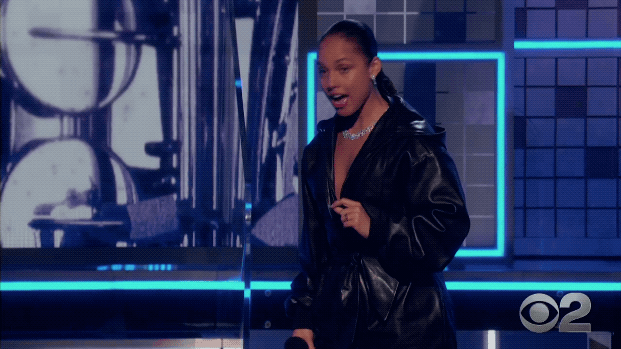 4.
Lady Gaga had an awkward interview moment with Ryan Seacrest:
5.
Cardi B's necklace fell off during her performance: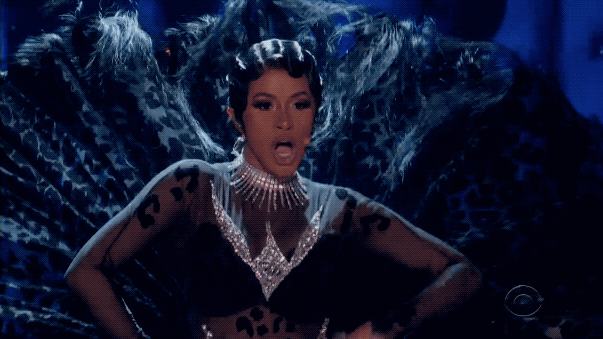 6.
And many thought she was lip synching:
7.
Everyone thought Jennifer Lopez was too:
8.
Meghan Trainor had some trouble getting the envelope open: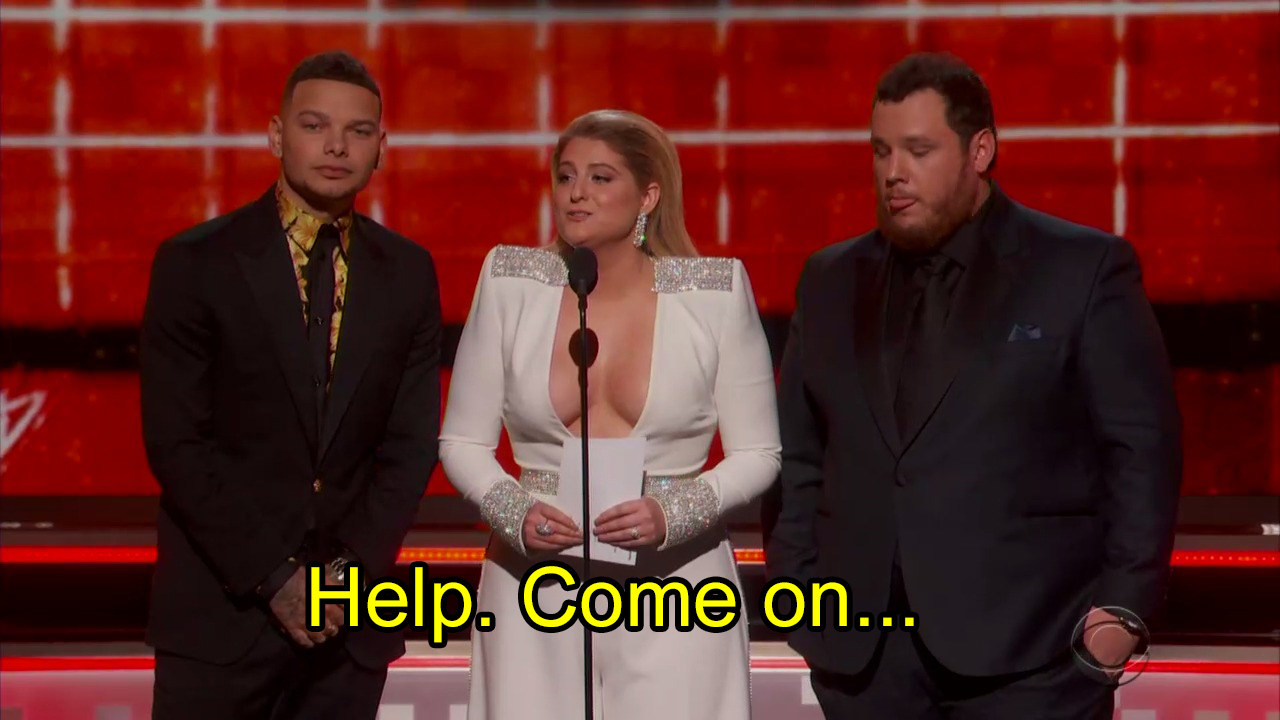 9.
Offset made this face during Cardi's performance: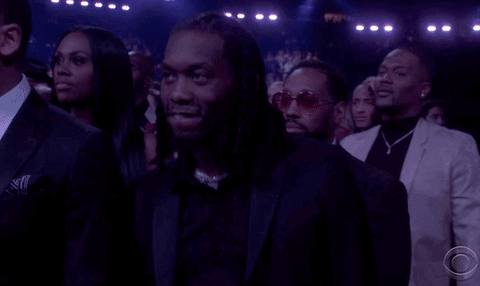 10.
Diana Ross' daughter, Rhonda, was on the phone during her performance: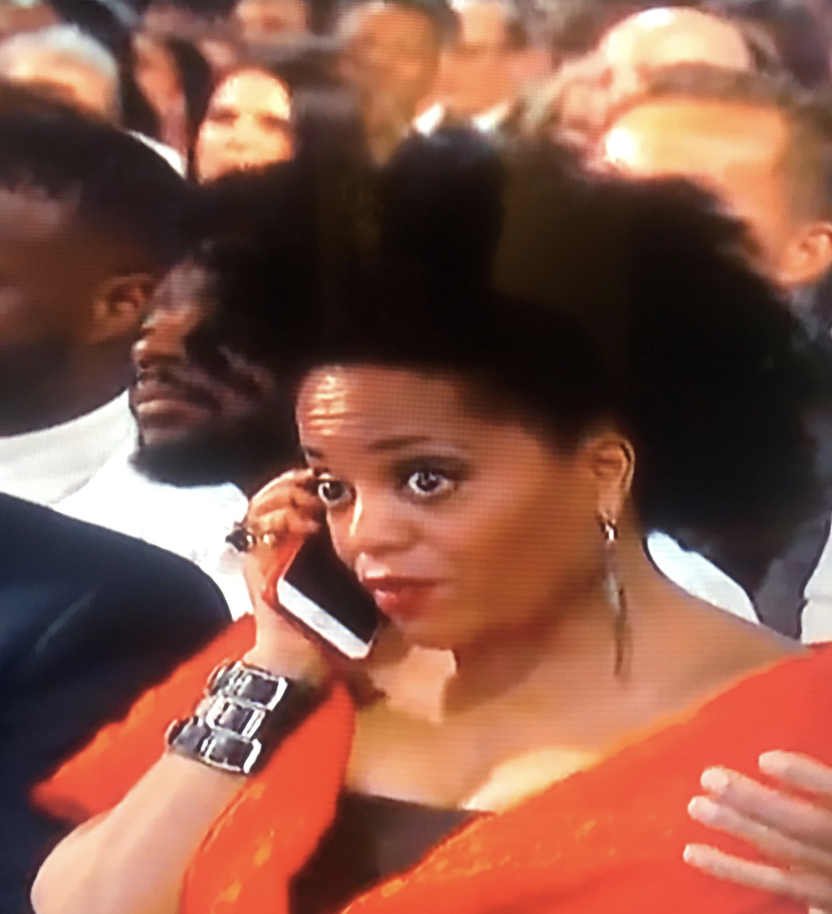 11.
Shay from Dan + Shay had his zipper down during his performance: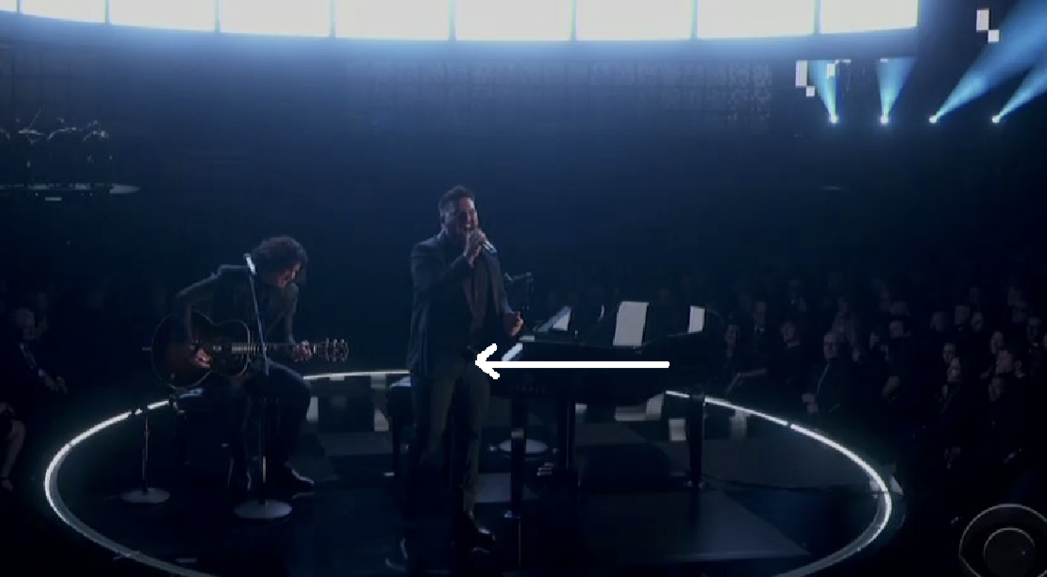 12.
Drake got cut off by a commercial: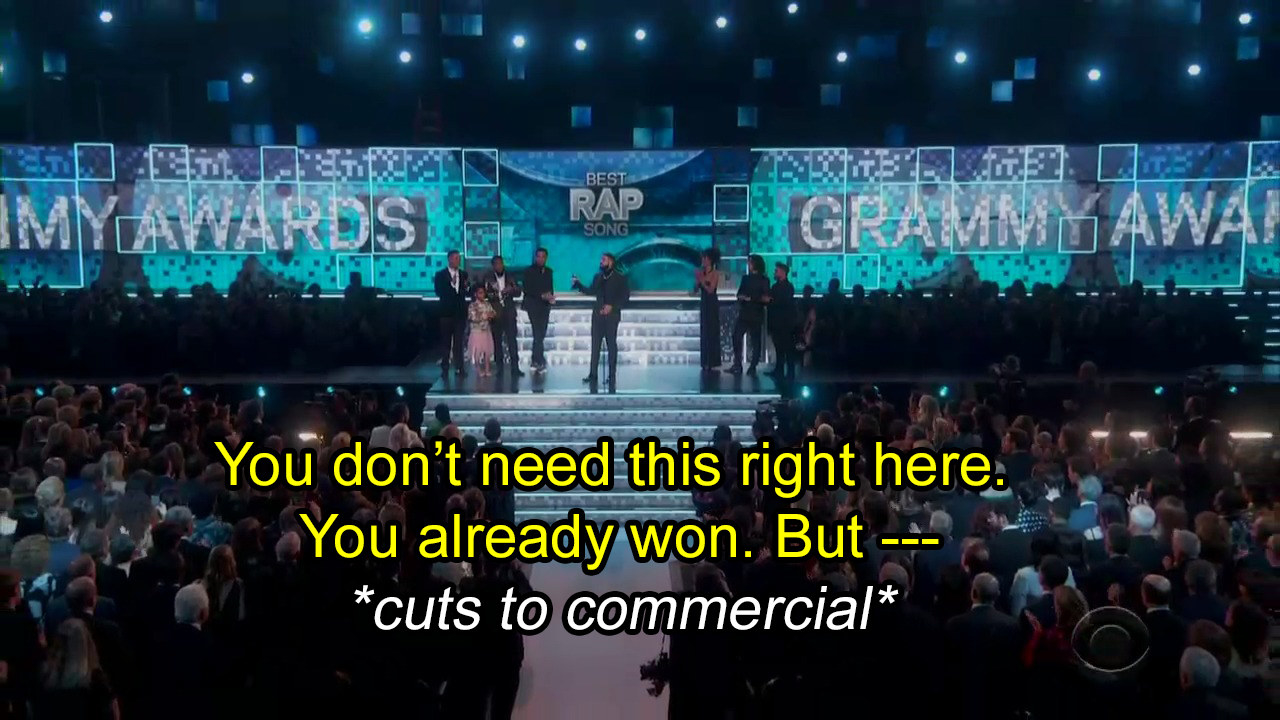 13.
Ariana tweeted then deleted these two tweets and everyone was like ?????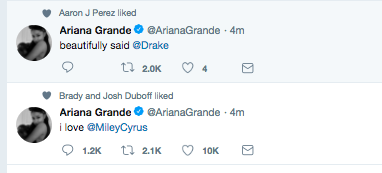 14.
H.E.R. dropped something while going up to accept her award: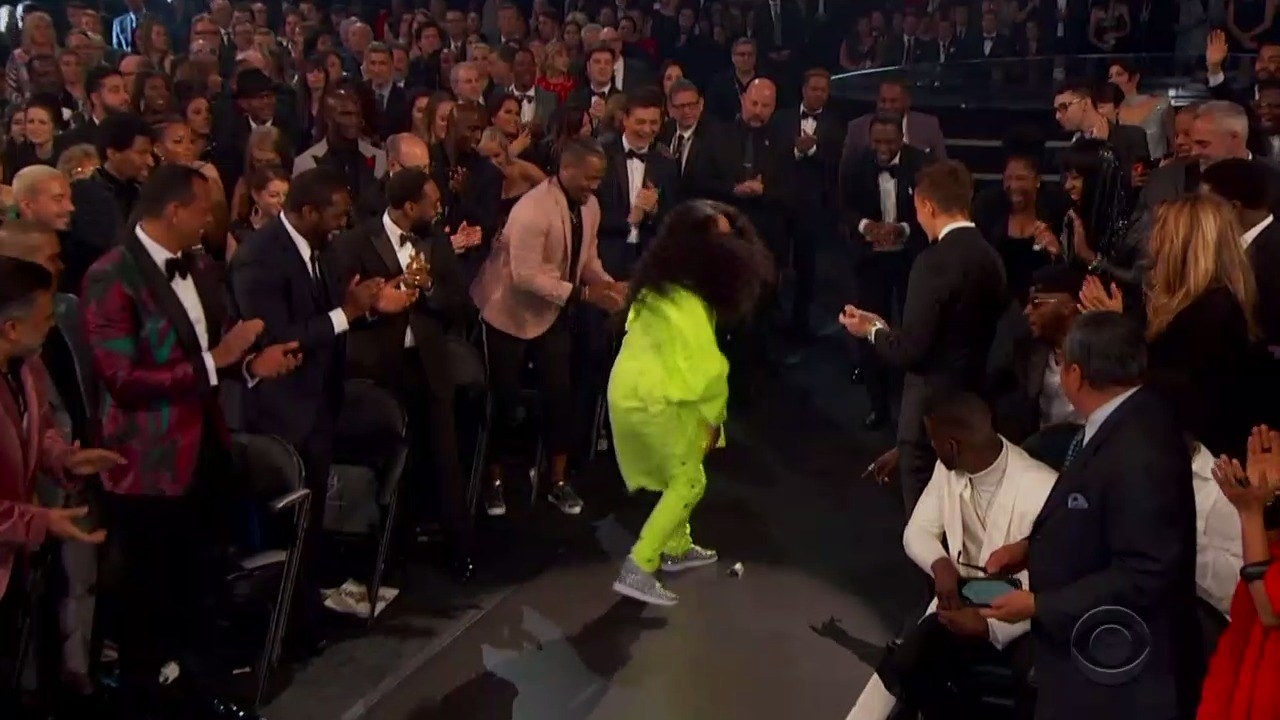 15.
Lady Gaga's performance ended with her staring into the camera like this for, like, 10 seconds: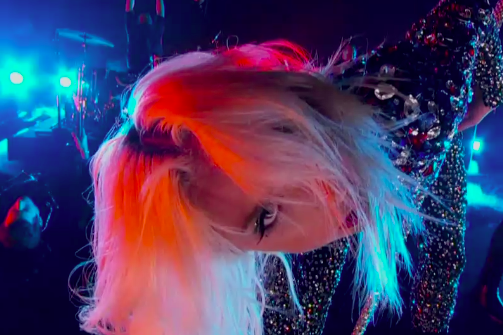 16.
Katy Perry showed up as a cake.