It's pretty well known that Ariana Grande and Miley Cyrus are friends. They've performed together: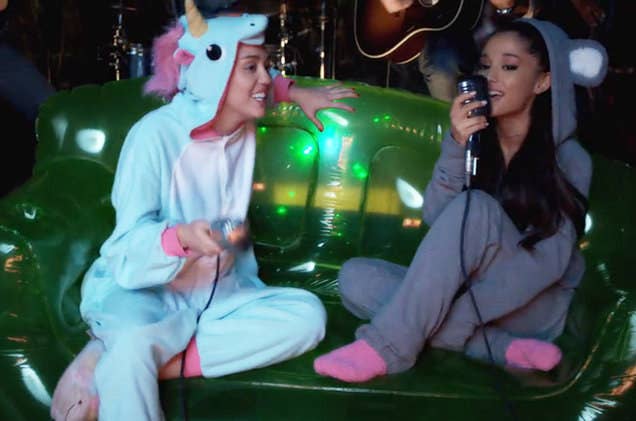 Miley texted Ariana some cat heart eye emojis after her breakup with Pete Davidson: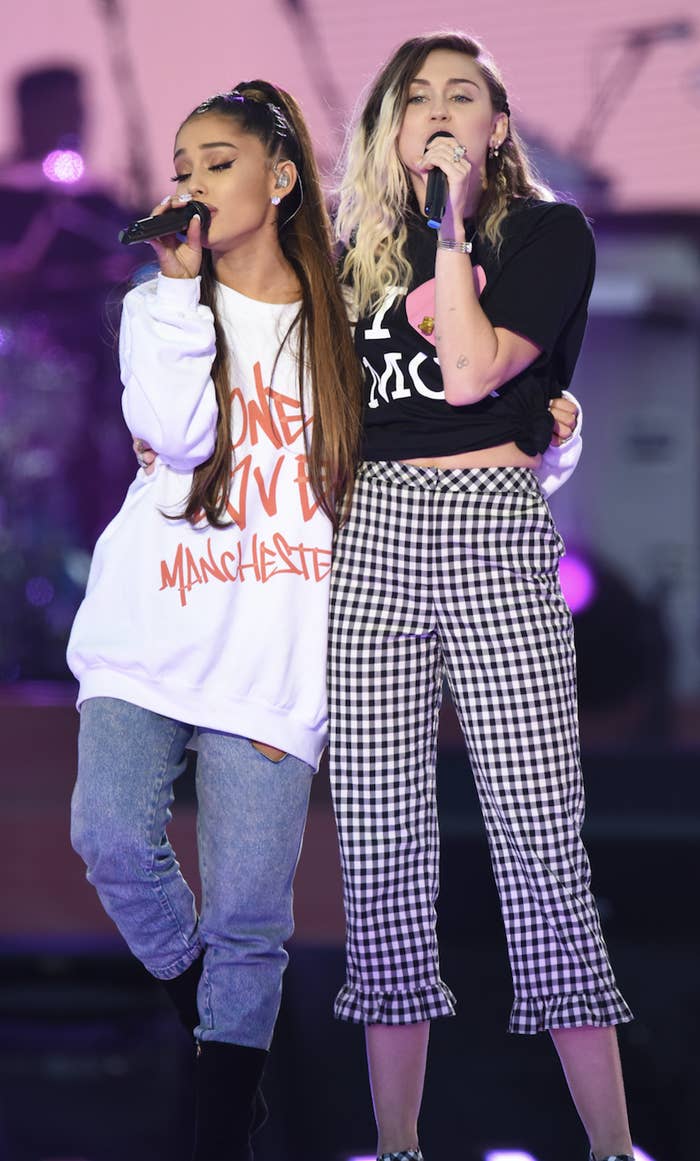 Well, one Twitter user randomly tweeted about Ari. The person said they don't like Ari because she openly supports Miley, but not Demi when Demi has "music out."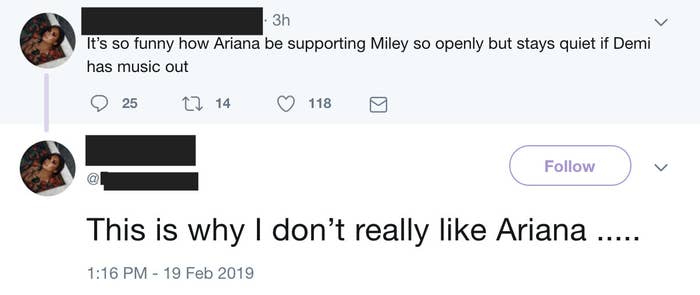 Looks like Ari saw the tweet because she responded, saying, "I talk to her everyday, you psycho."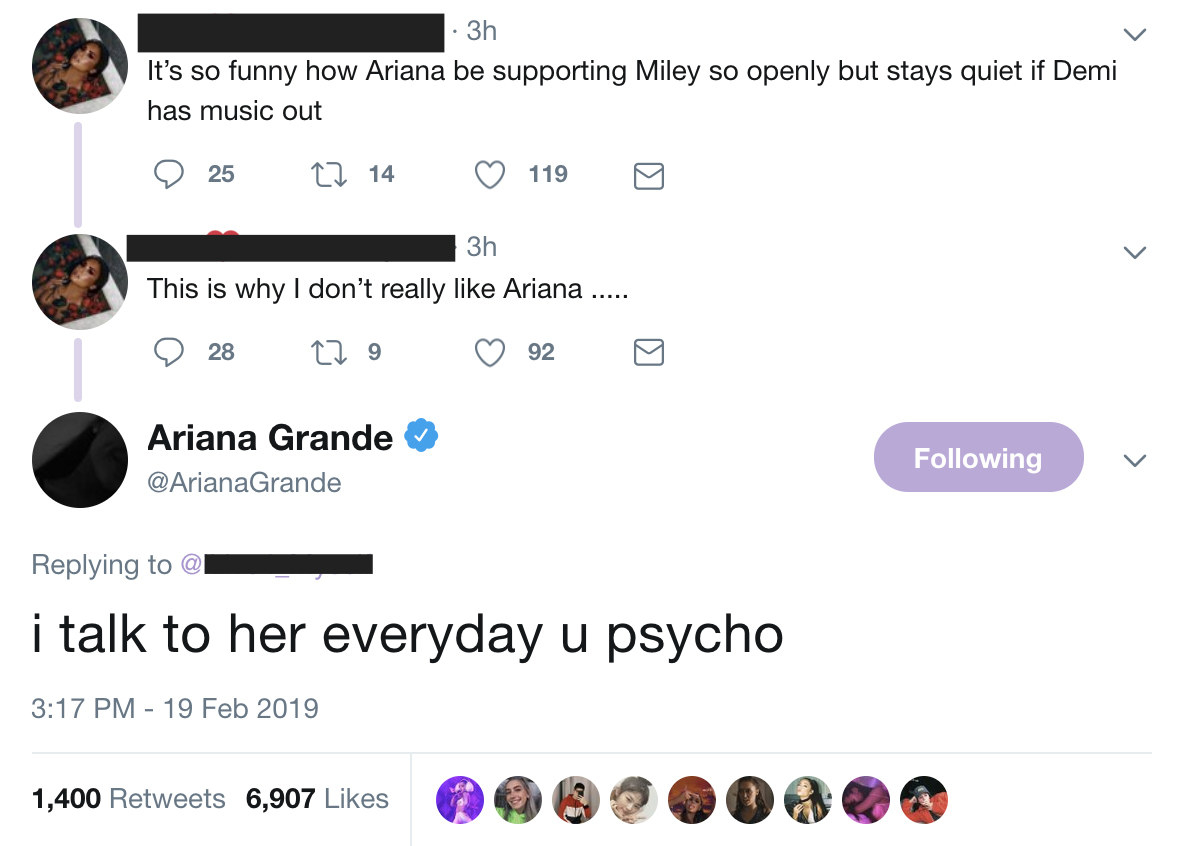 She said a lot happens off the internet and that there's "so much love" between the two.
Also, like, Ariana recently TWEETED that she loves Demi (not that that matters):
So to sum up: Ariana supports Demi. Ariana supports Miley. And we stan all three. Sound good? K good!