As you know, Pride is about a lot of things — like ensuring that queer safe spaces remain SAFE. And every queer person should be entitled to that safety and privacy, whether you're a celebrity or not.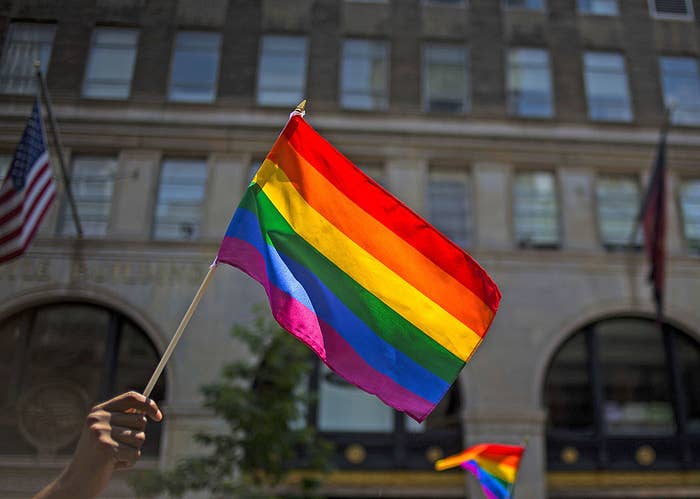 Sadly, this weekend, a fan saw Andy Cohen out at a bar and decided to secretly record him being intimate with someone else at his table.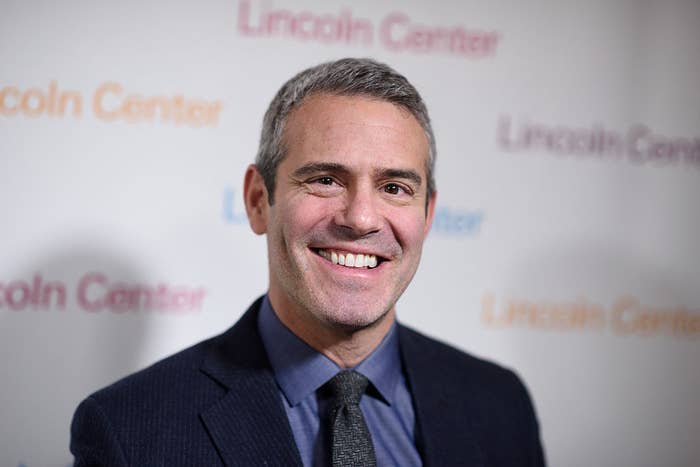 One pop culture TikToker led to the video going viral with more than 6.5 million views, as they posted a TikTok of the video and green-screened themselves making judgmental faces as it played behind them.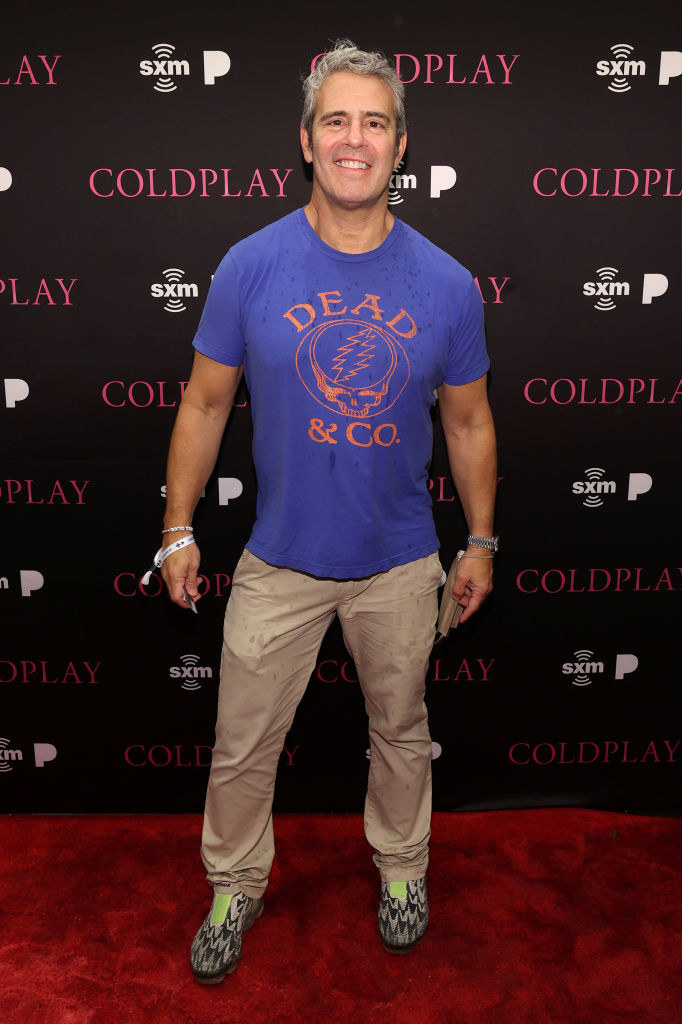 People criticized the TikToker: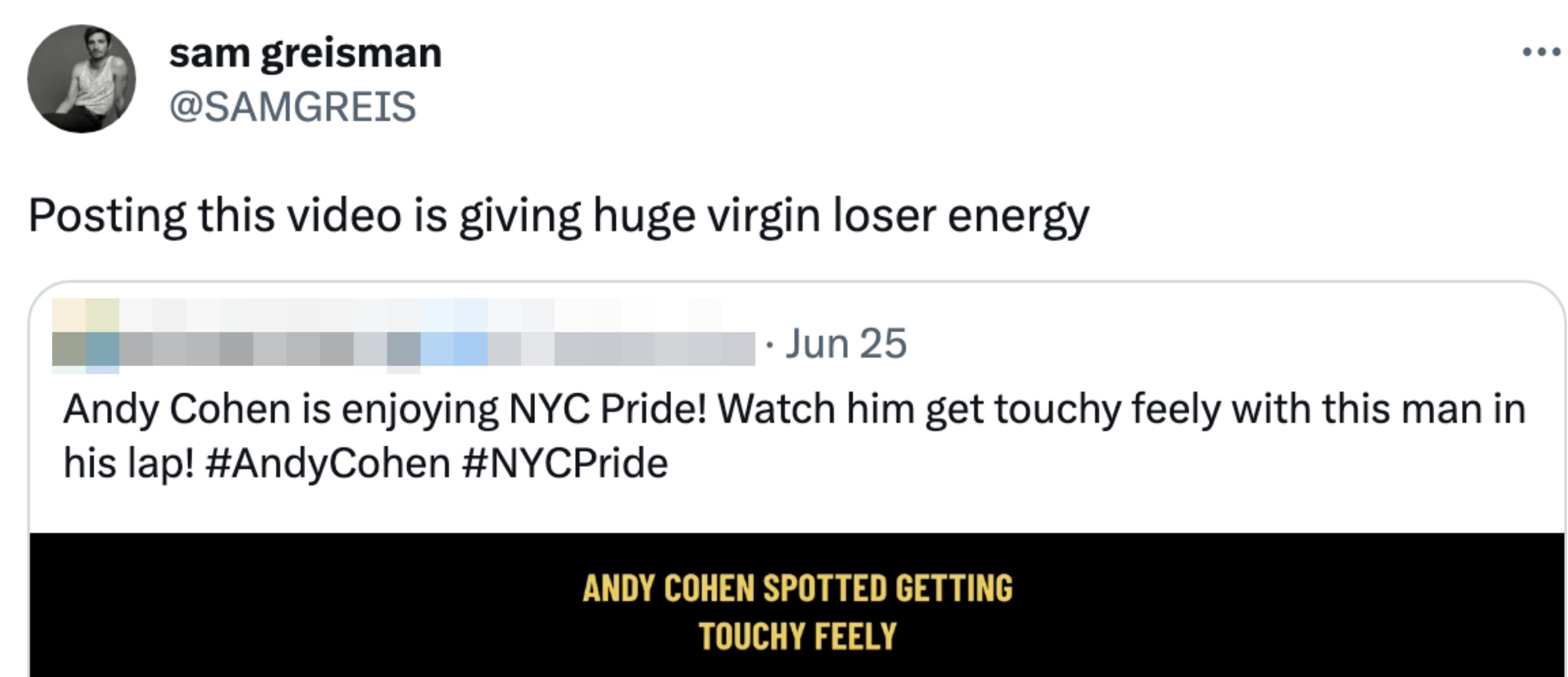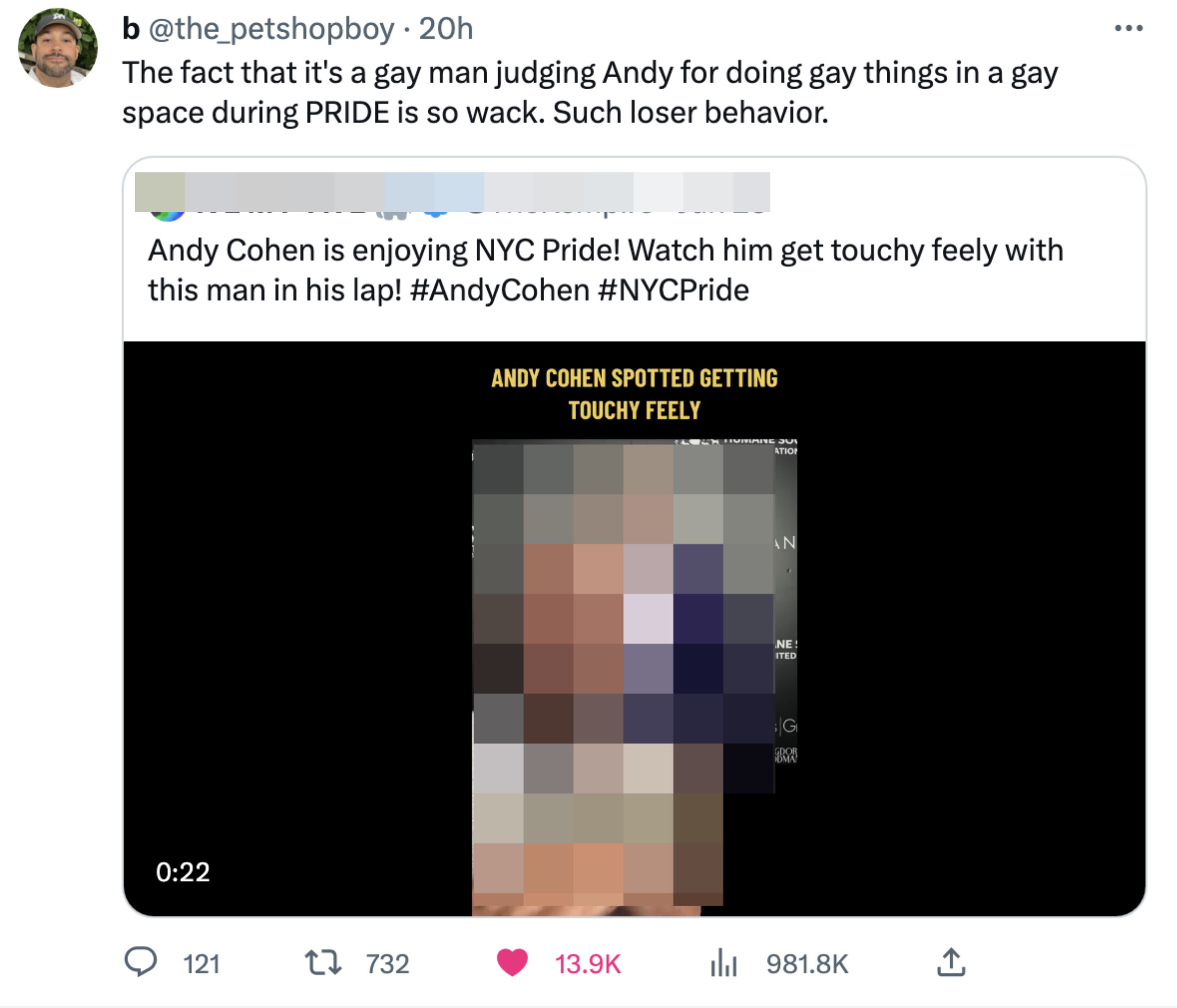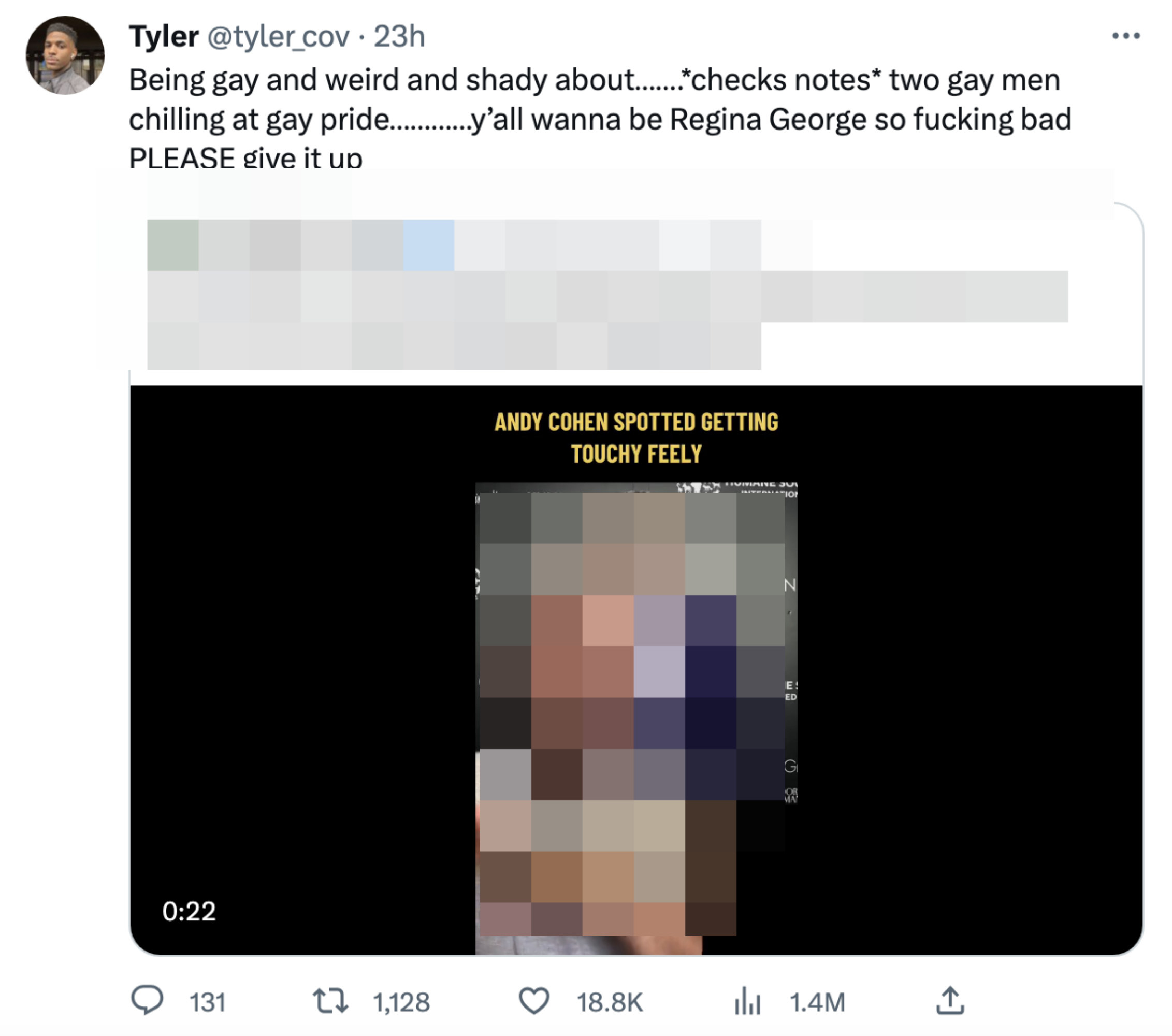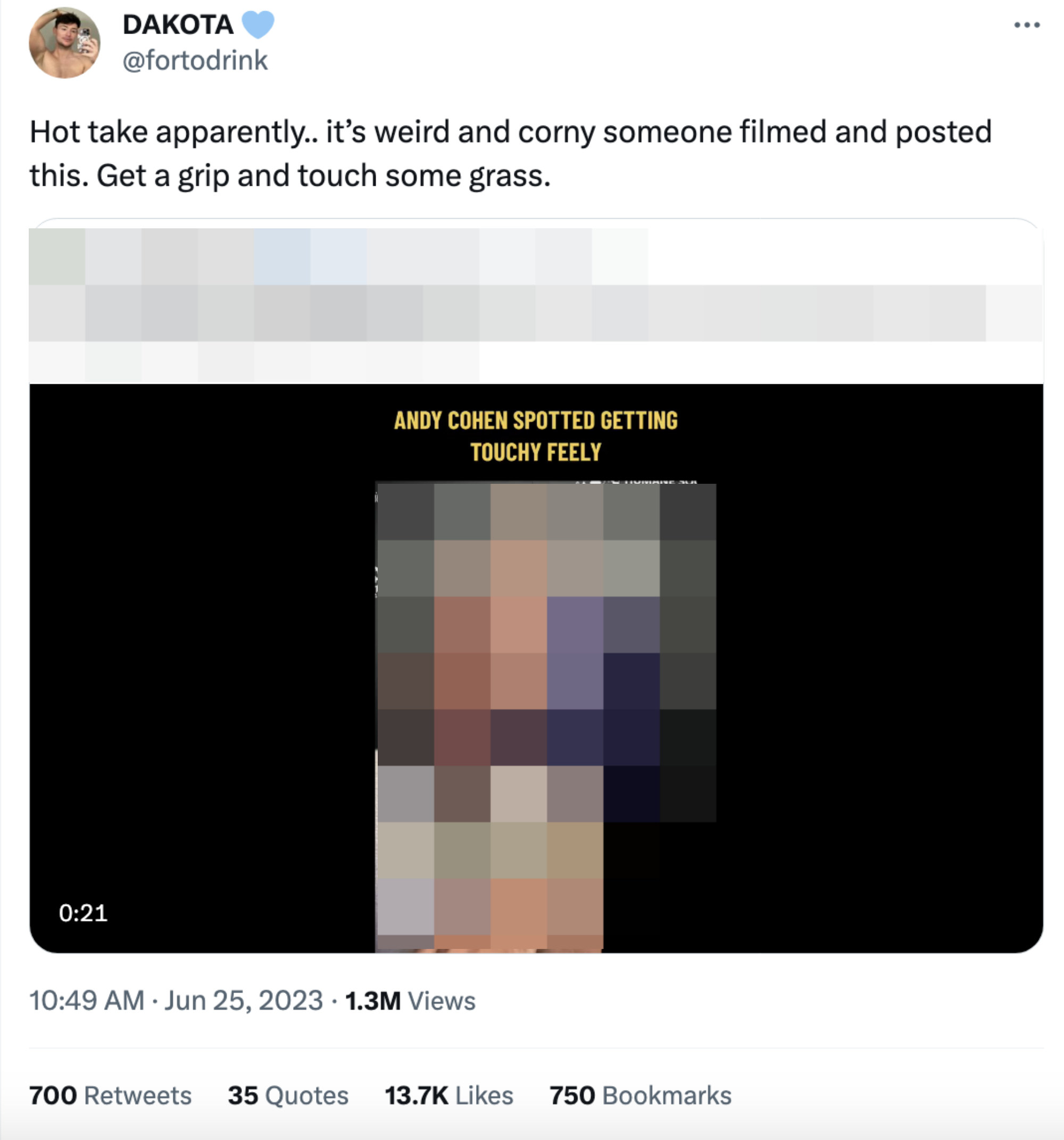 And a lot of people supported Andy.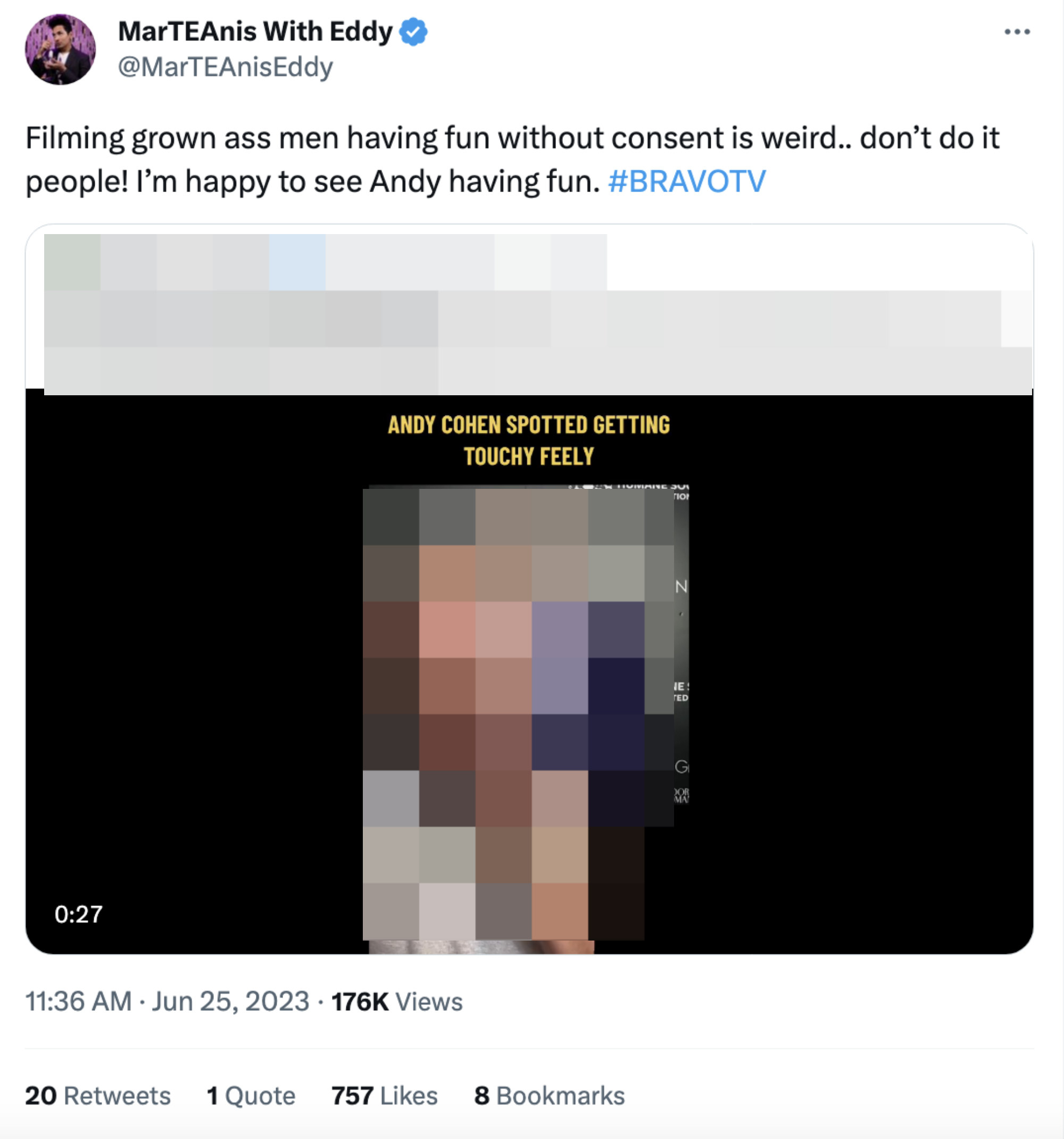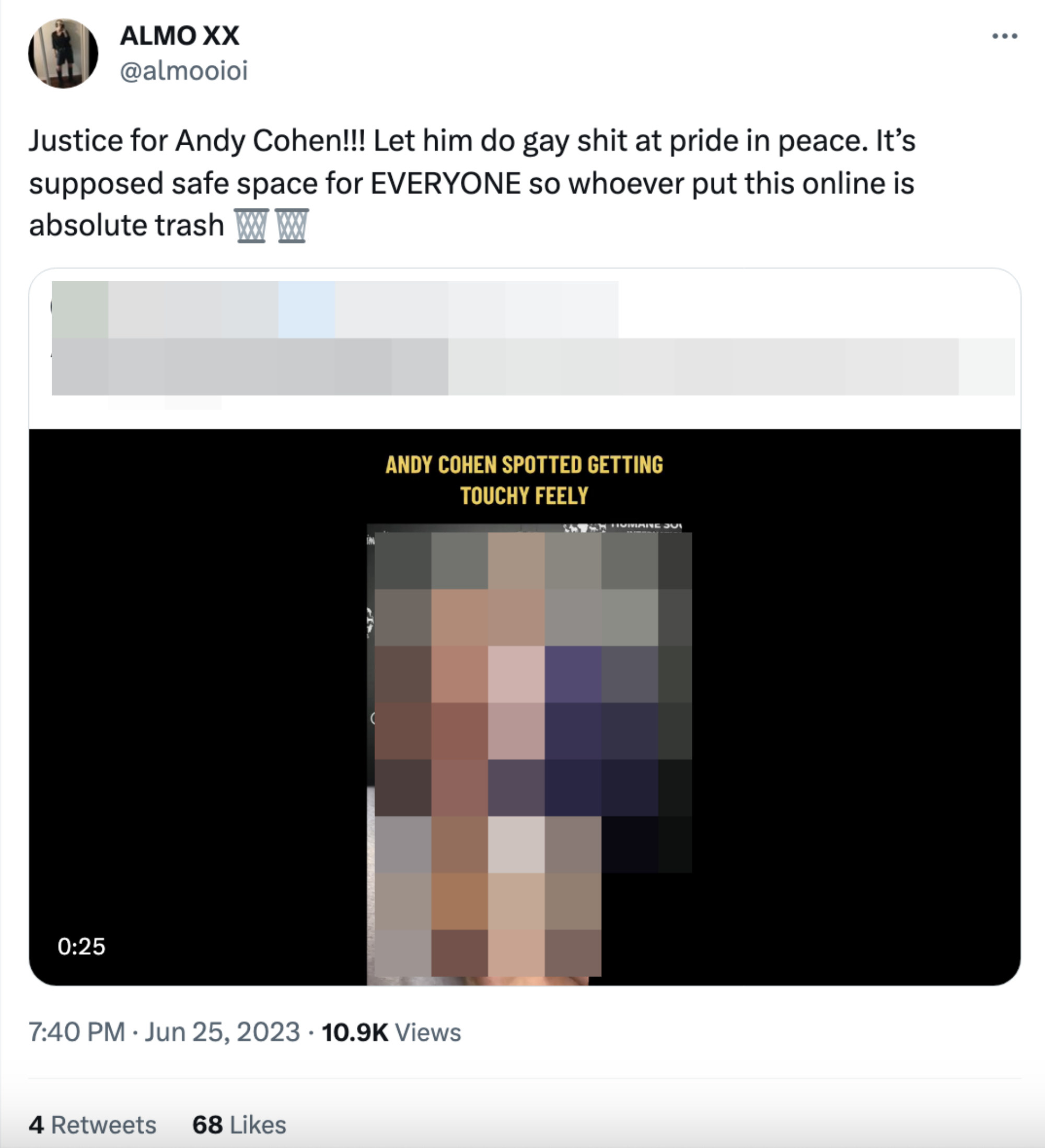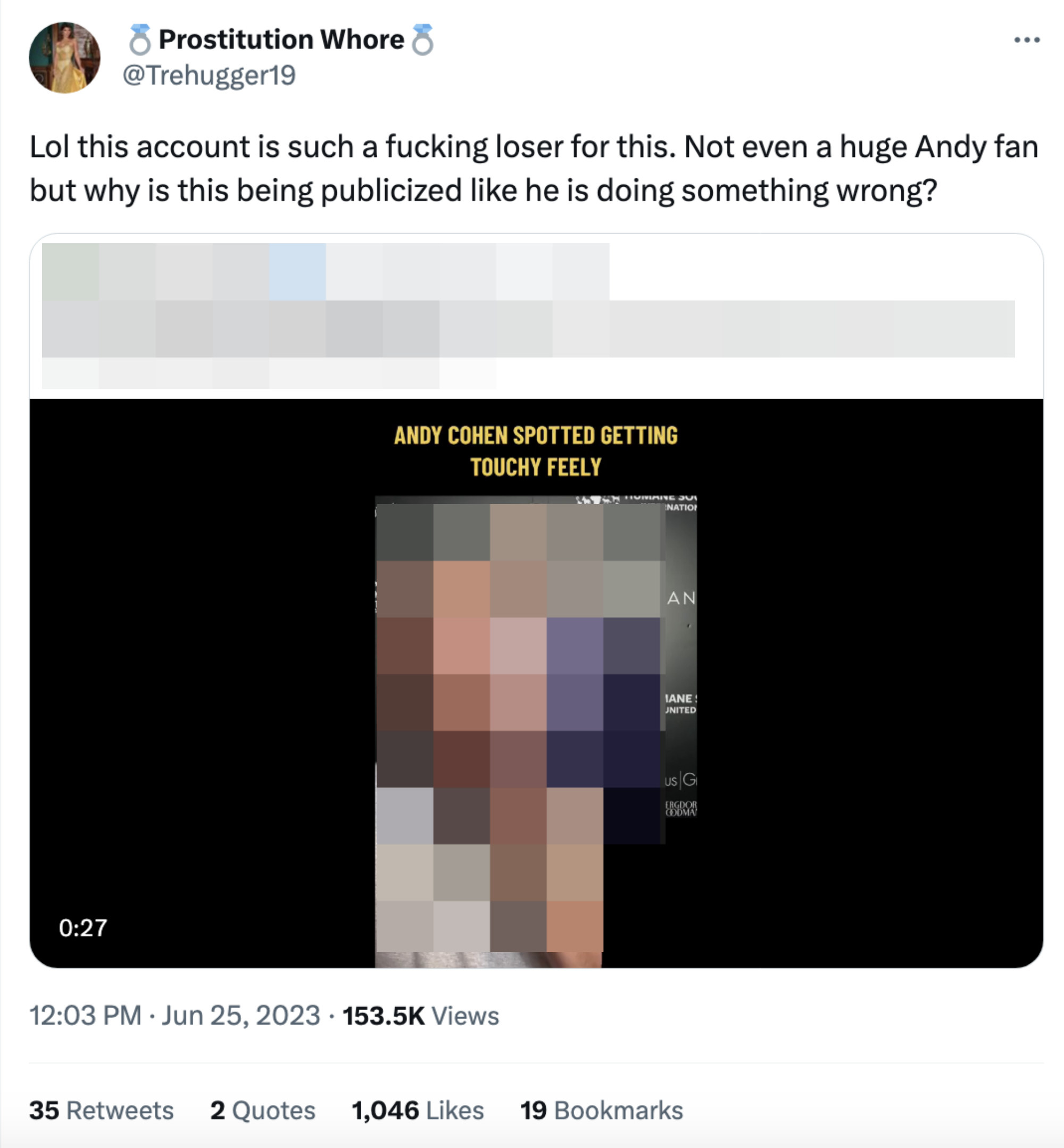 In conclusion, stop recording people without their consent. Celebrities are humans and deserve privacy. ENOUGH.
Andy has not responded to this situation, but we'll update you if he does.
And don't forget, you can watch Andy Cohen on Watch What Happens Live with Andy Cohen on Peacock now!