Amy Schumer joined Wanda Sykes and Regina Hall to cohost the Oscars this year. Amy absolutely did not hold back when it came to roasting the hell out of rich A-listers this year — just how I like it.
Here are some of her best burns:
In the opener with all three hosts, Regina said, "We've been dealing with COVID for two years. It's been really hard on people."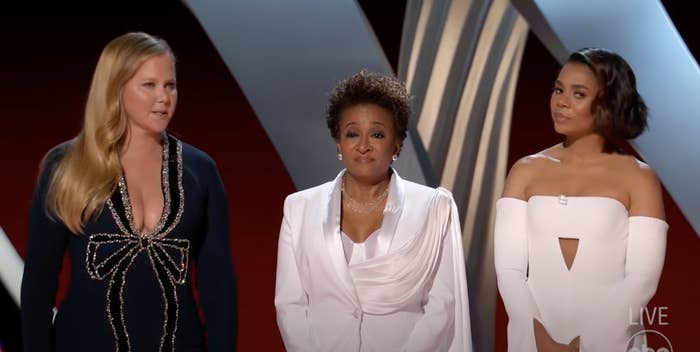 To which Amy replied, "I mean, just look at Timothée Chalamet," as the camera panned to J.K. Simmons: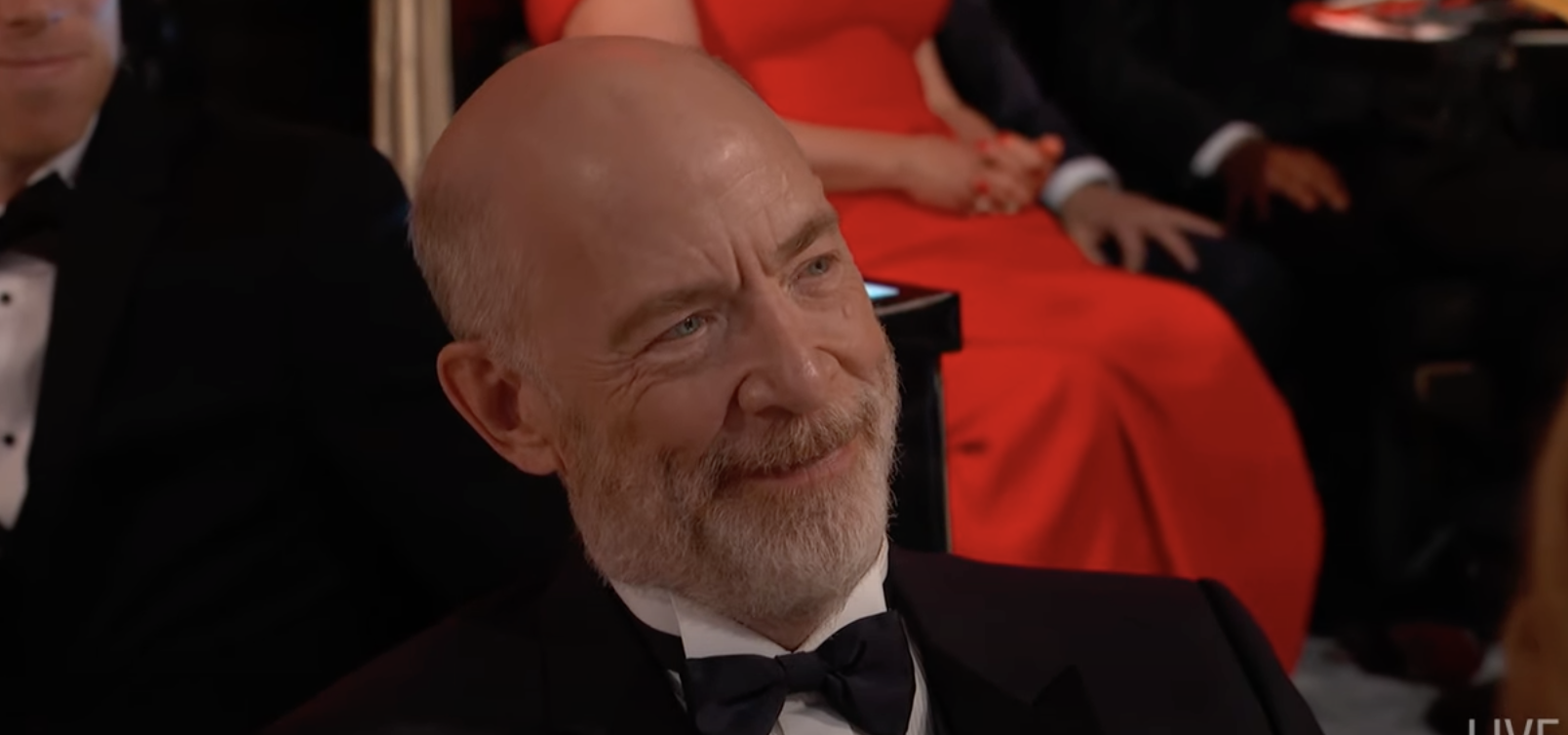 Then, a little later, did her own monologue, where she started off congratulating all the nominees for making a movie during a pandemic, but assured them, "They weren't all great."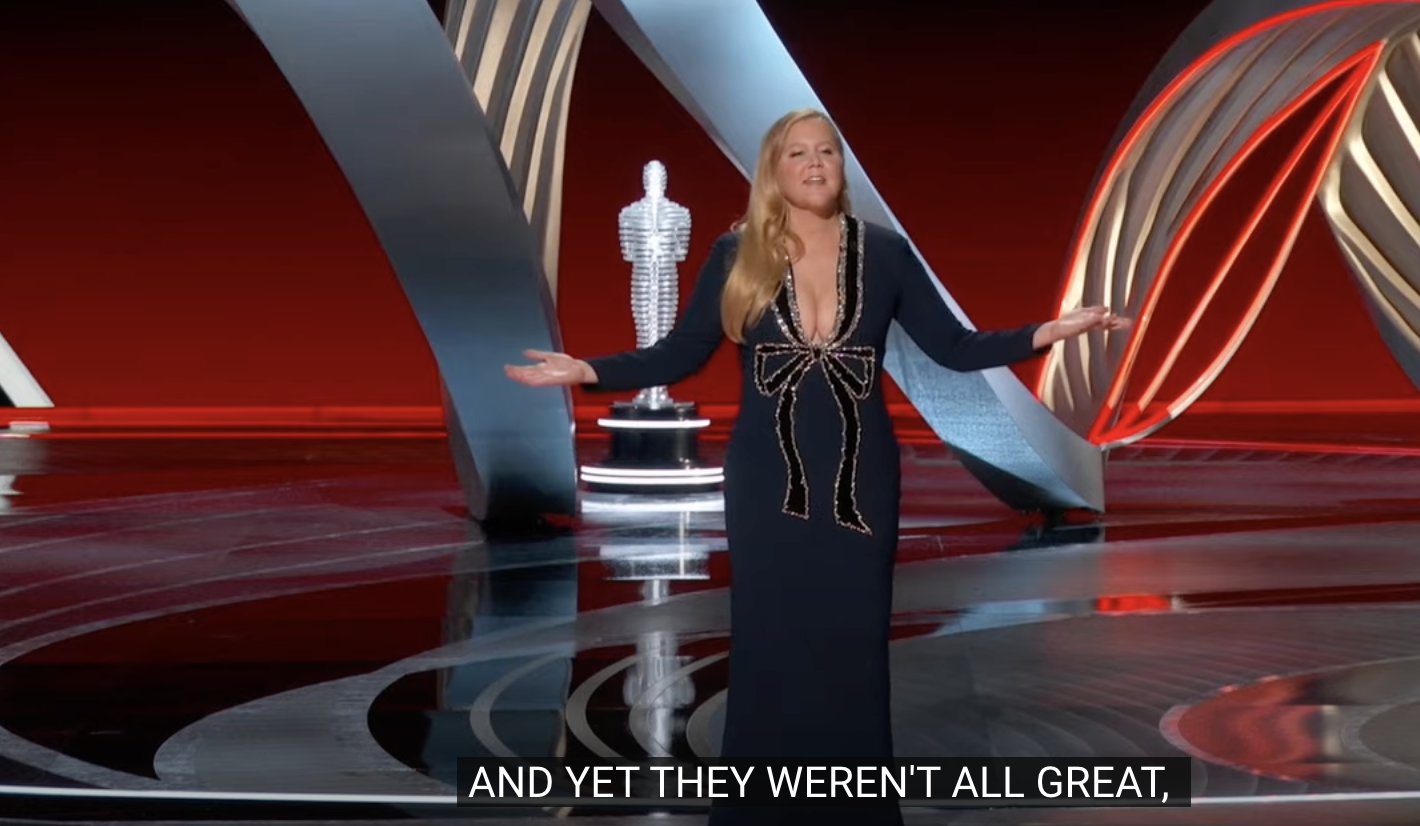 She then said, "After years of ignoring women's stories, this year we finally got a movie about the incredible Williams sisters' — dad."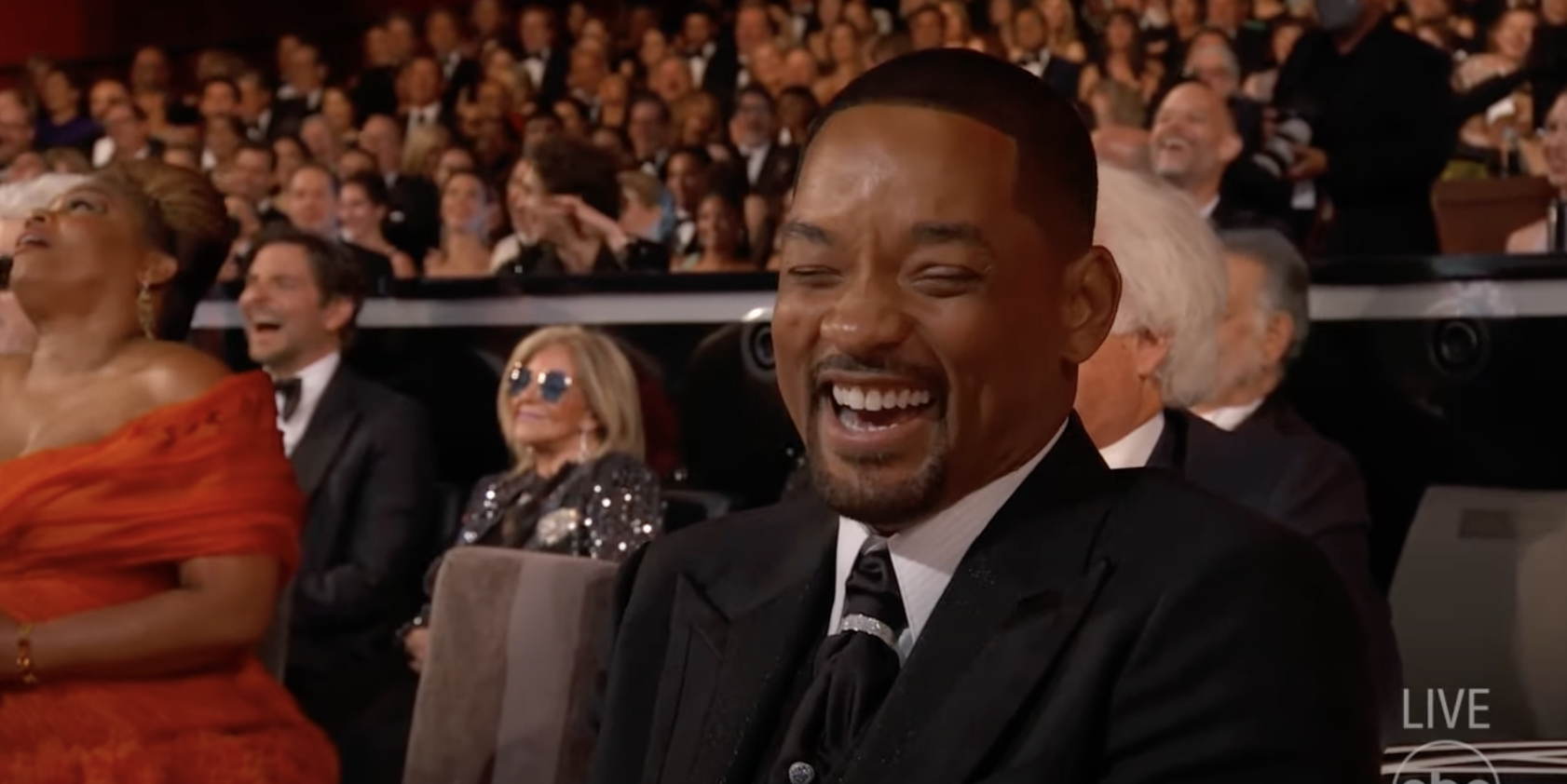 She then said, "We're honoring a lot beautiful couples. Will and Jada, Javier Bardem and Penélope Cruz — and Jake and Maggie. A night for lovers." LOL.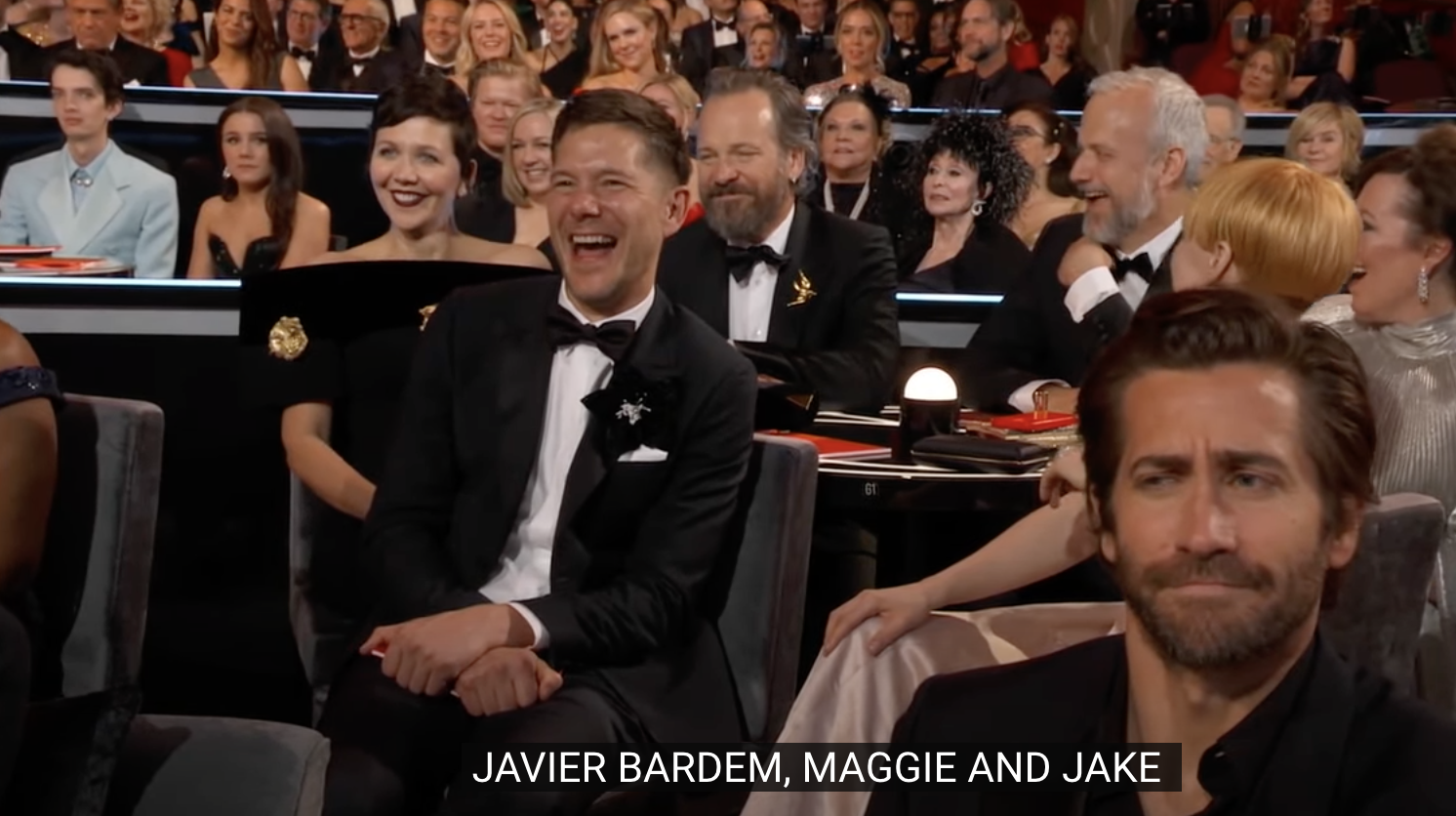 "What other movies are nominated? Don't Look Up is nominated," she continued. "I guess the Academy members 'don't look up' reviews."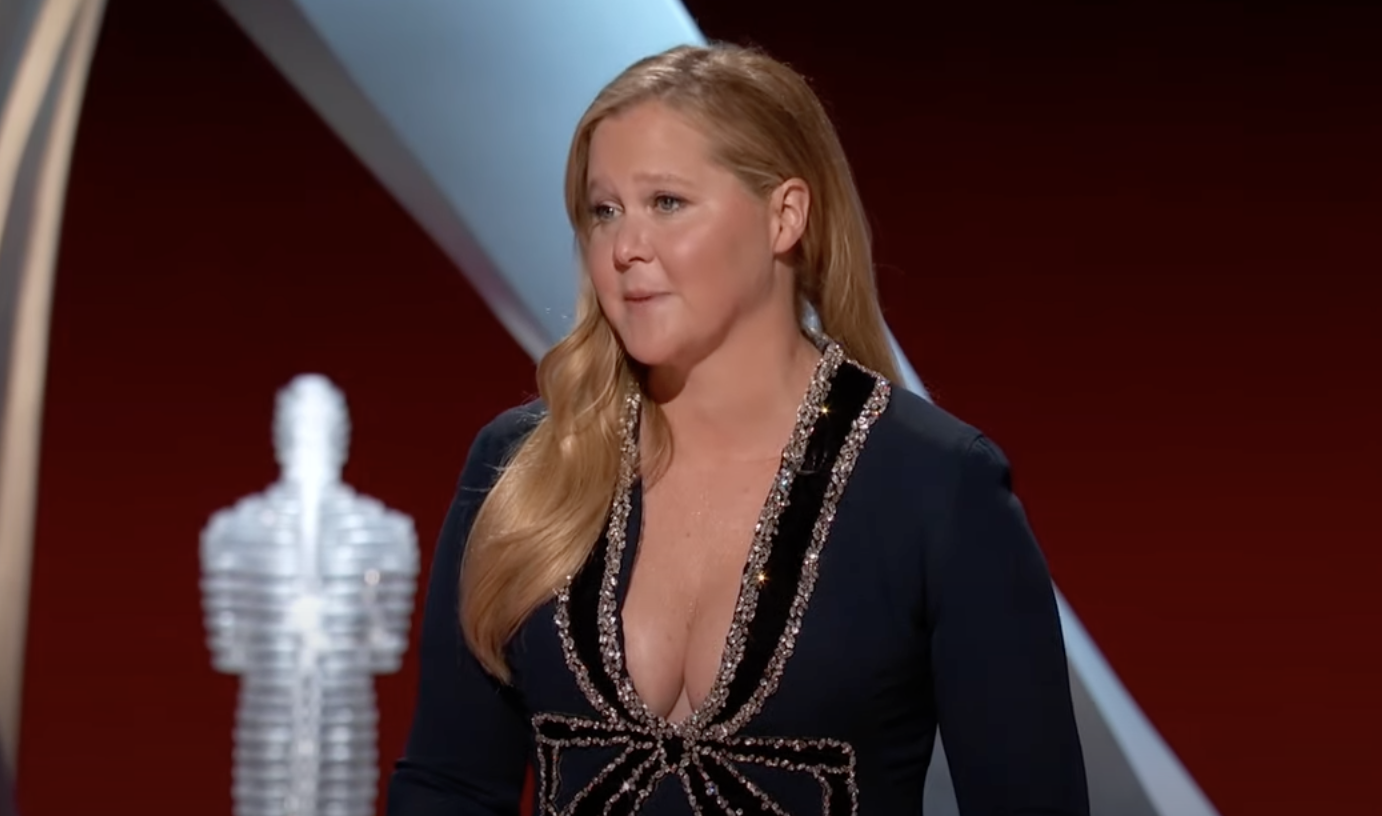 "Jennifer Lawrence was amazing in it. She gained some weight this year," she said, referencing Jen's recent pregnancy.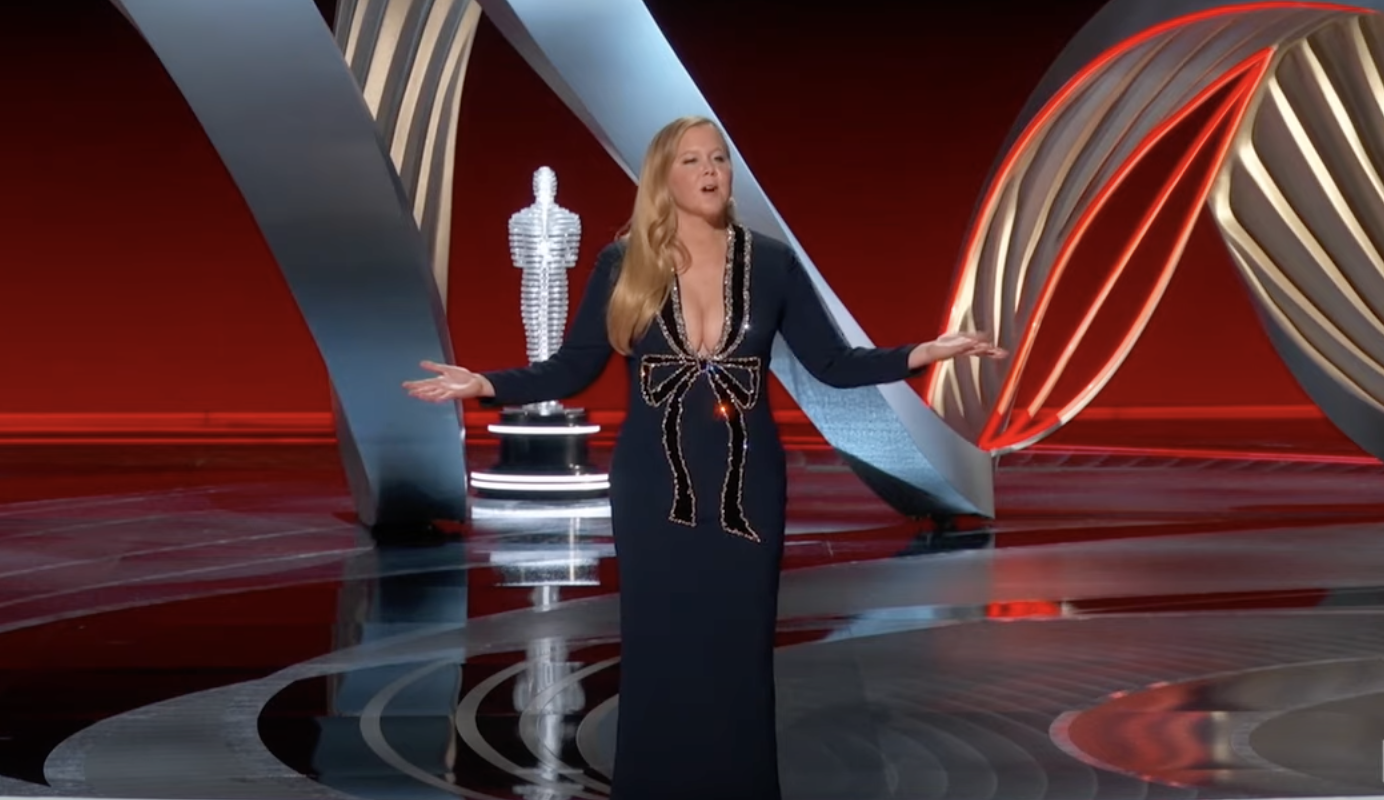 Next up was my favorite burn — her Leonardo DiCaprio joke. "I mean, Leonardo DiCaprio. What can I say about him? He's done so much to fight for climate change and leave behind a cleaner, greener, planet for his girlfriends — because he's older, and they're younger. OK, you get it."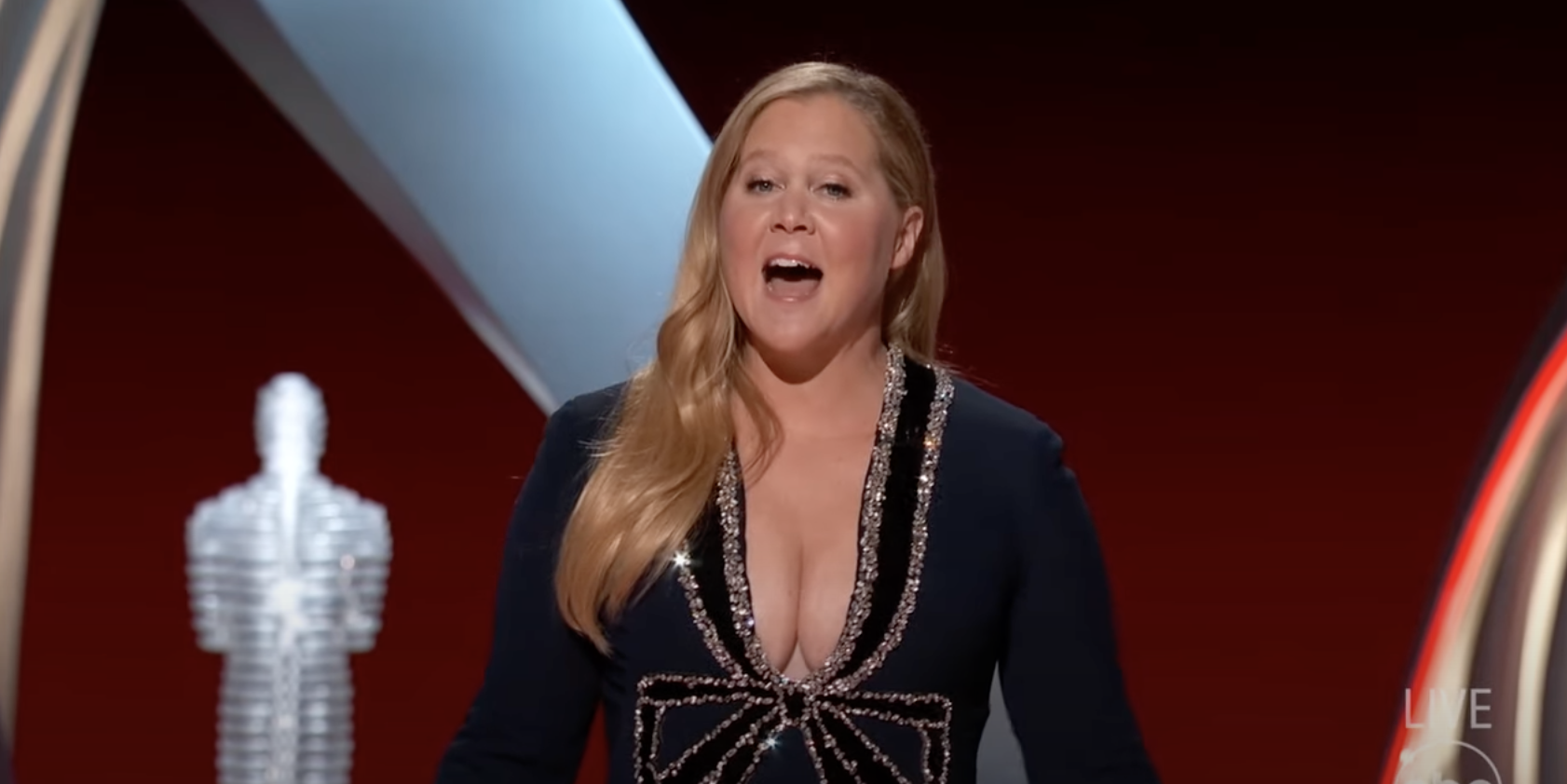 She then moved on, saying, "Aaron Sorkin, a genius. Truly, right? The innovation to make a movie about Lucille Ball without a moment that's funny... If you're Aaron Sorkin, how do you make a movie about the most iconic female comedian and not one laugh? It's brilliant — it's like making a biopic about Michael Jordan and just showing the bus trips between games."
They panned to Javier and Andrew Garfield, who particularly liked that one:
IDK about you, but I could watch Amy roast celebs all day.