1.
This band posted this bonkers status:
2.
This woman posted this about her sugar daddy:
3.
This girlfriend changed her captions to shade her boyfriend's ex:
4.
This girl promoted her own shady tweet:
5.
This grandma took it to level 100 on Facebook:
6.
This may not count as social media, but these messages from Jesus on Tinder are amazing: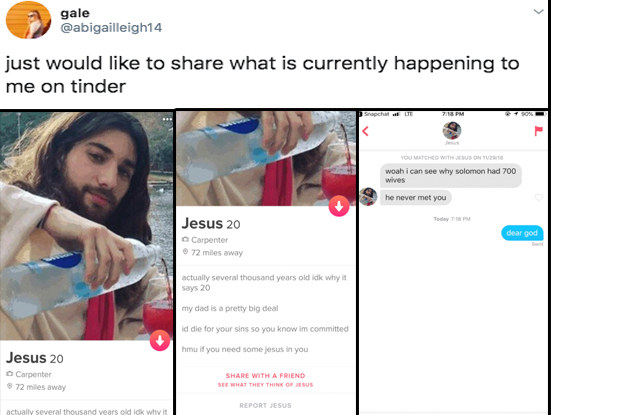 7.
This woman wanted to be the only Maureen Johnson: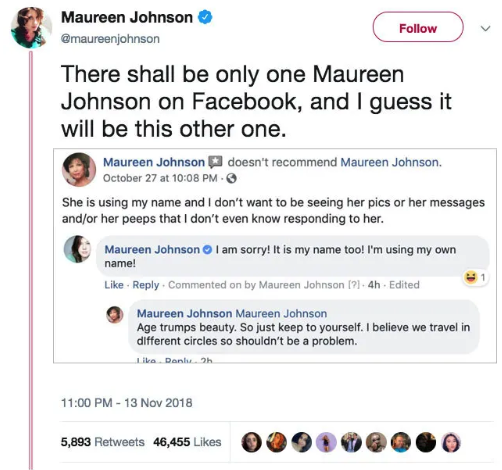 8.
This mom definitely wanted to make this woman feel guilty:
9.
This person tweeted a pic of Lil Wayne mid-sexting:
10.
This dad proudly tweeted this picture of his son hanging on the Wall of Shame at the liquor store:
11.
This mom left this savage comment: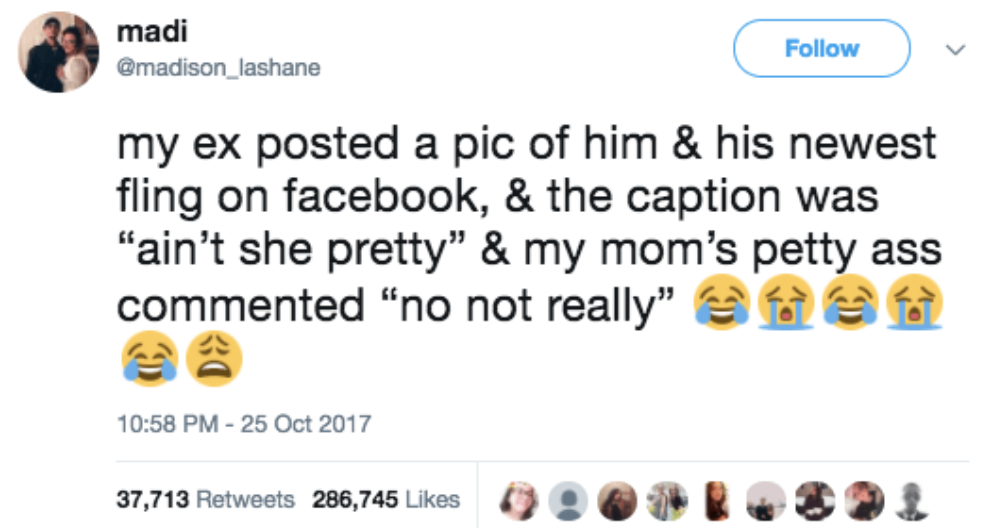 12.
And last but not least, this girl shared this story of her mm discovering she has her nipples pierced: