The photo on the left is Jared Leto on the red carpet of the 2014 Academy Awards. On the left is a photo of a statue of Jesus from the movie Dogma.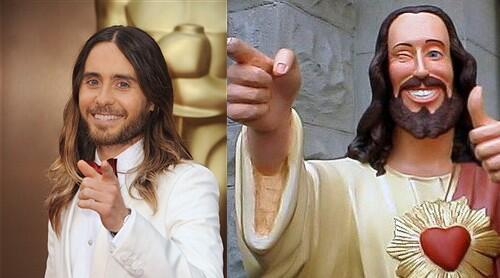 He looks like a lot of different kinds of Jesus, like this painting of Jesus.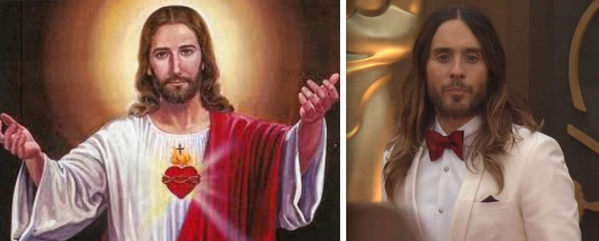 Or this really hunky movie Jesus.
Also, for the record, he looks a lot like Rihanna.